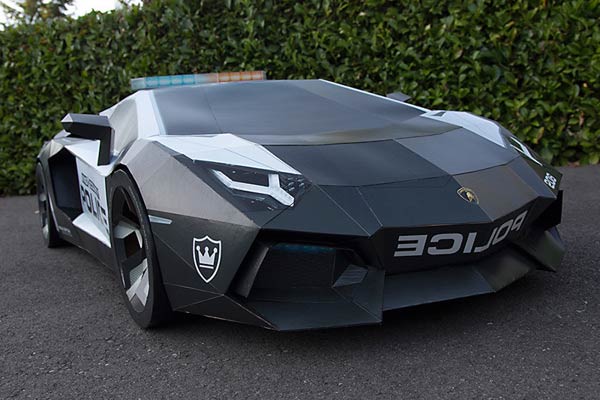 ~ Front view of paper model of Lamborghini Aventador
Life-sized Lamborghini Aventador police interceptor model made entirely out of paper by Seattle-based visual artist and designer Taras Lesko. Amazingly the paper model of Lamborghini weighs just over 11kg. He named this paper car sculpture Lamborghini Aventador A-E2. The name Aventador A-E2 is derived from the Architectural E2 paper sheets used for the prints, mounted to thick chipboard material for added strength.
For the cost of this paper car he mentioned on his website, "The cost for printing and materials set me back $1,000, but the creative experience was well worth it."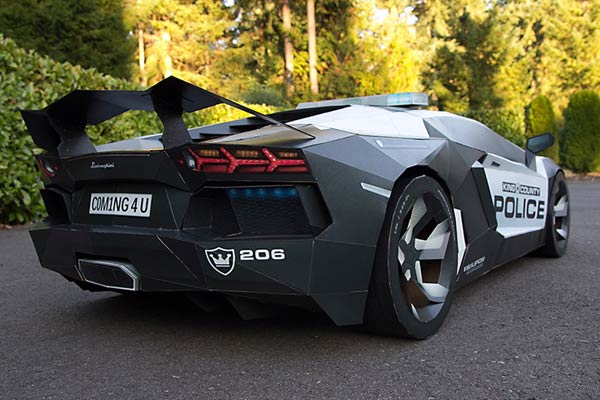 ~ Back view of paper model of Lamborghini Aventador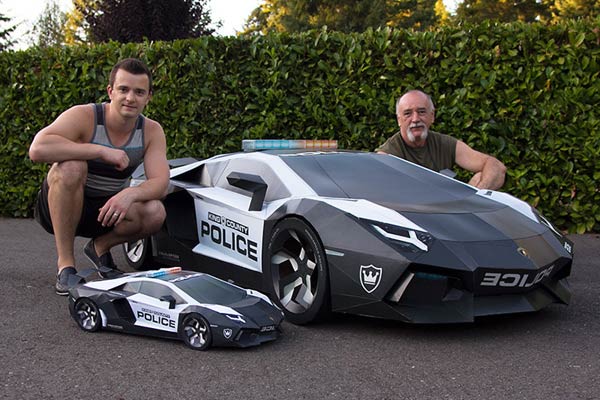 ~ My Dad and I next to the Aventador paper-crafts.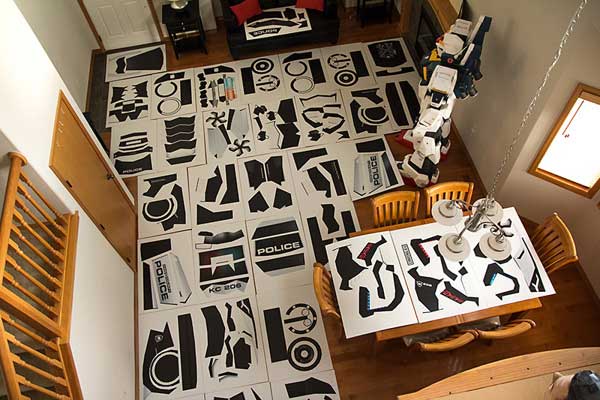 ~ This is what my home looked like when I got all the large-format templates from the print shop.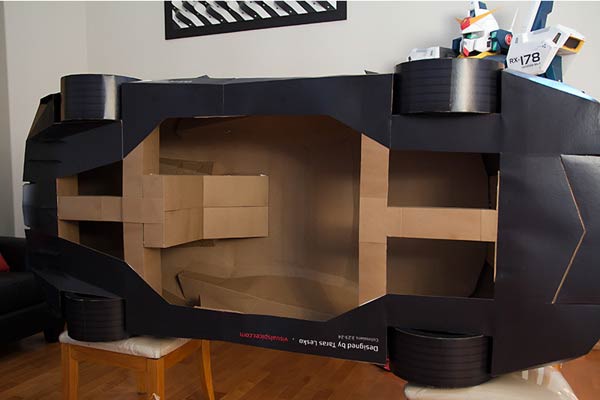 ~ Here's some of the additional internal framing I needed to design and build for structural support.

website: visualspicer – via: randommization
More Stuff For Your Inspiration:
Related posts