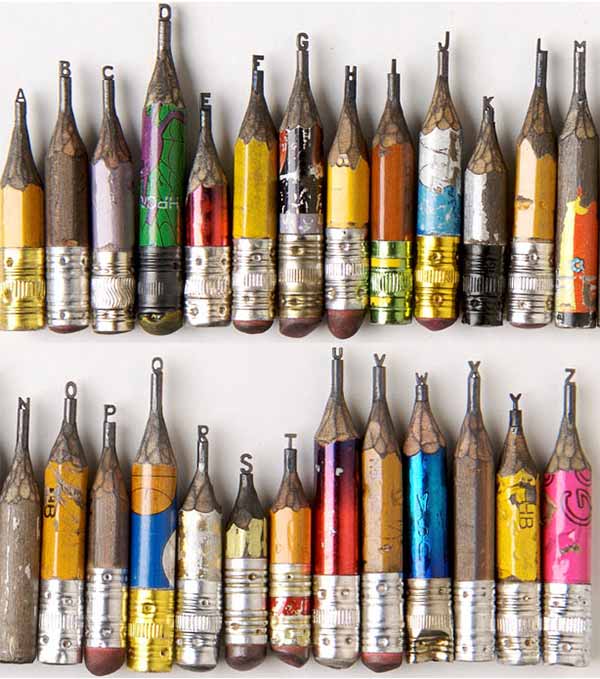 ~ The alphabet, all carved from 26 pencil tips
Dalton Ghetti, who works as a carpenter, creates amazing miniature masterpieces on the tips of pencils. He has been making his tiny graphite sculptures for about 25 years.
Dalton said, "At school I would carve a friend's name into the wood of a pencil and then give it to them as a present. Later, when I got into sculpture, I would make these huge pieces from things like wood, but decided I wanted to challenge myself by trying to make things as small as possible. I experimented sculpting with different materials, such as chalk, but one day I had an eureka moment and decided to carve into the graphite of a pencil"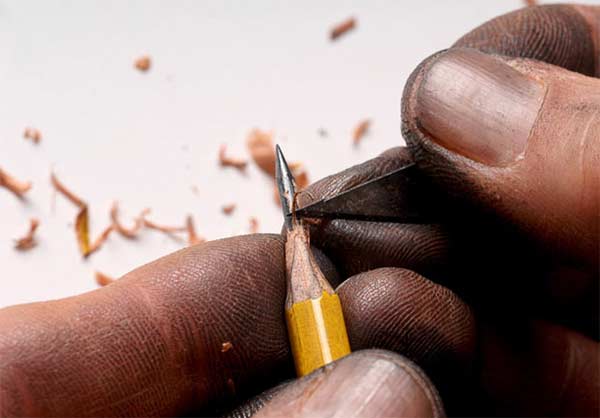 Dalton uses three basic tools to make his incredible creations – a razor blade, sewing needle and sculpting knife. He even refuses to use a magnifying glass and has never sold any of his work, only given it away to friends.
He said: "I use the sewing needle to make holes or dig into the graphite. I scratch and create lines and turn the graphite around slowly in my hand"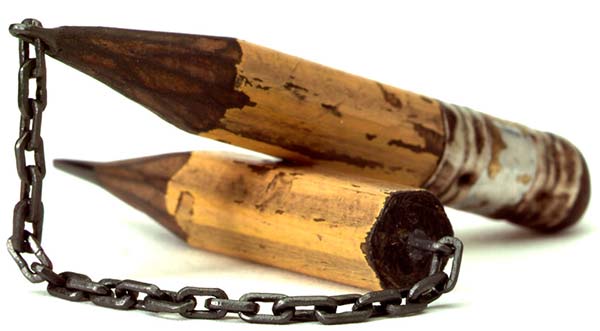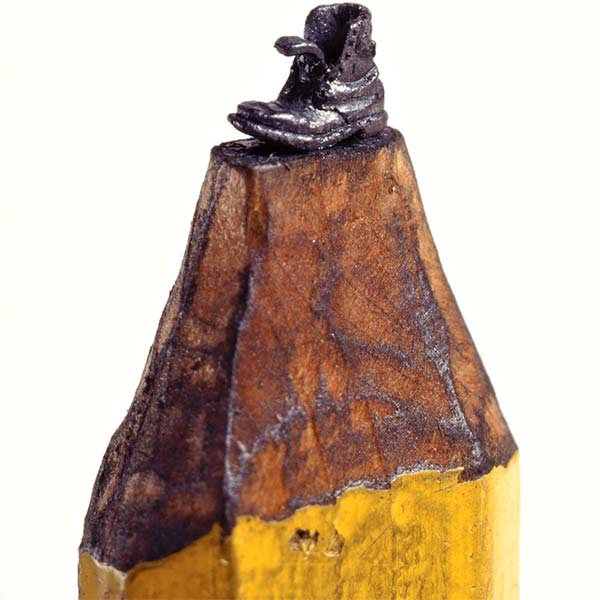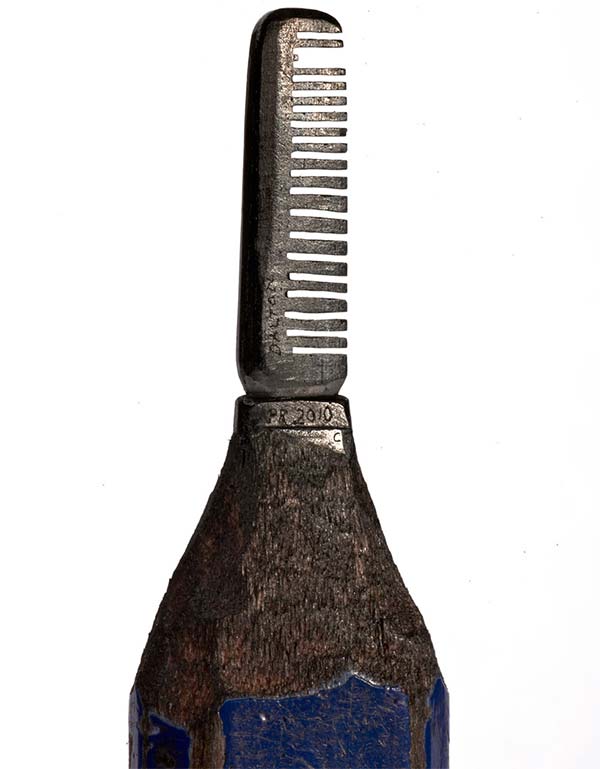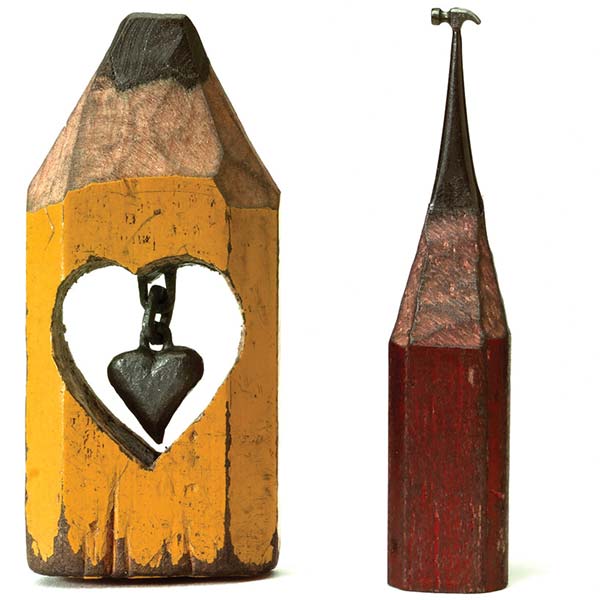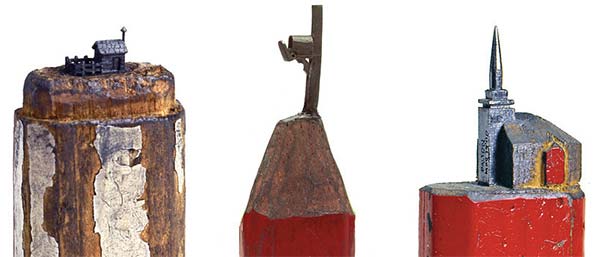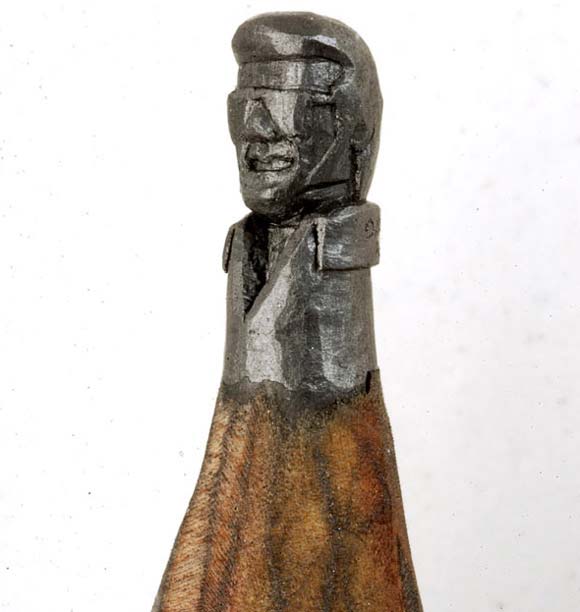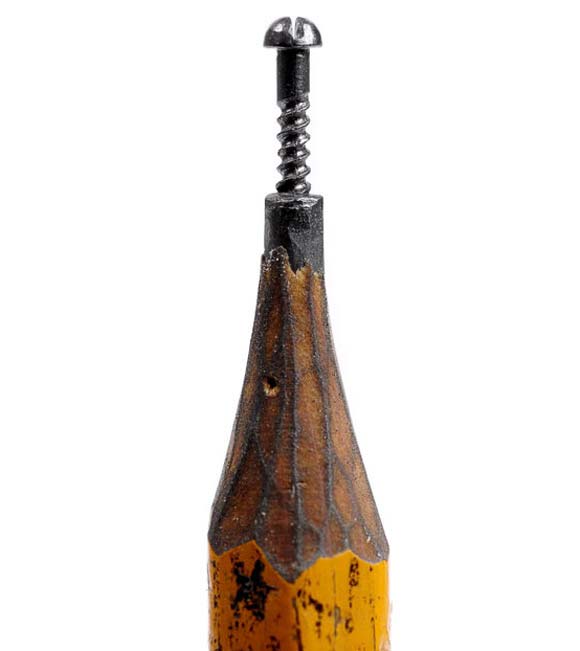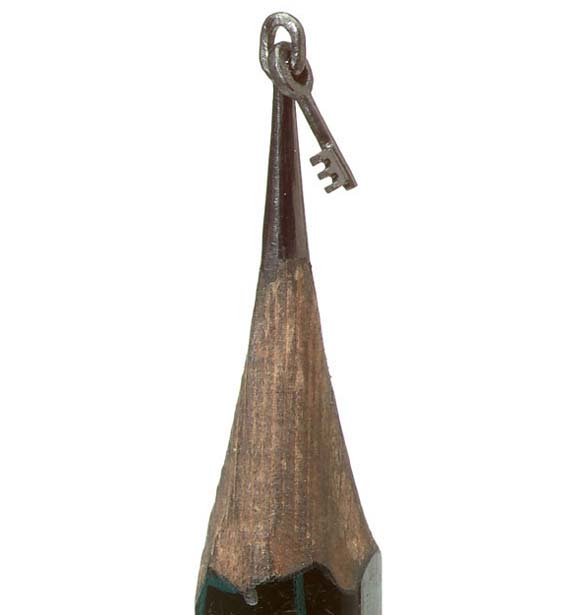 via: telegraph – website: dalton ghetti
More Stuff For Your Inspiration:
Related posts