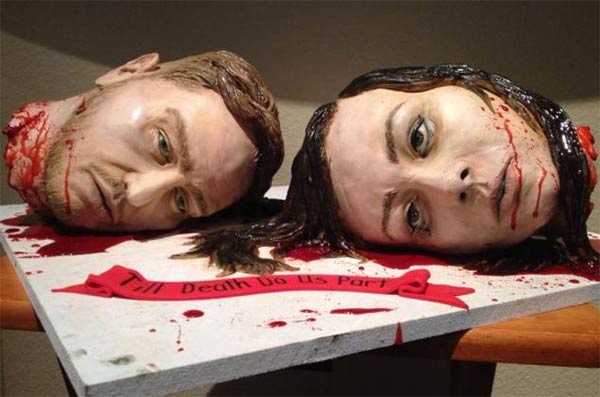 A film buff couple had a gruesome wedding cake made of their own severed heads. Natalie Sideserf, 28, a cake artist spent forty hours creating the cake to match her movie-themed wedding. Both heads are lifelike, with blank soulless eyes, hair matted with blood and bleeding severed necks. She said they chose it because her husband David Sideserf, 30, is a fan of scary movies.
'We were watching a horror movie, and I was always interested in sculpting lifelike cakes, especially in the face, so I thought, "How neat would it be if I did our severed heads?'" Mrs Sideserf said.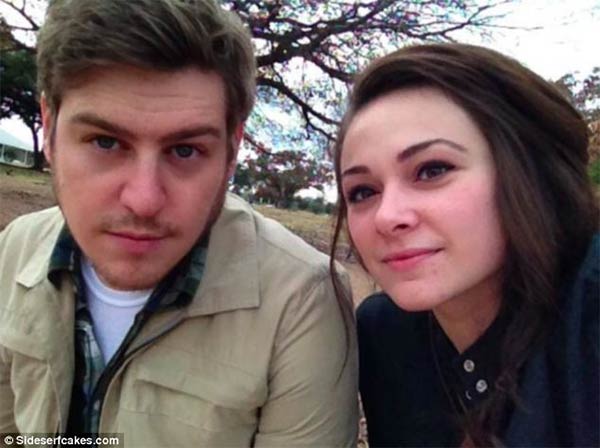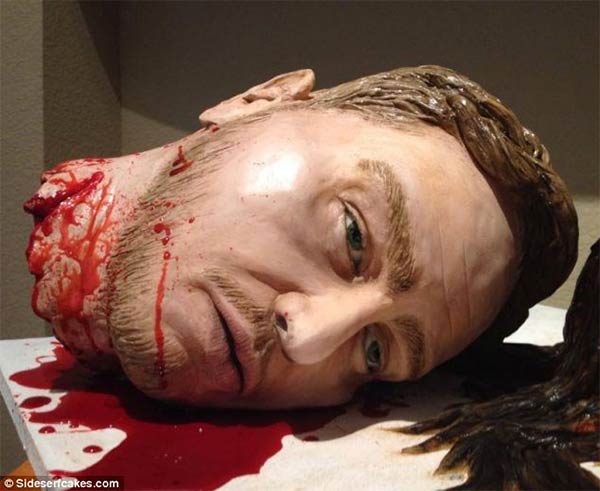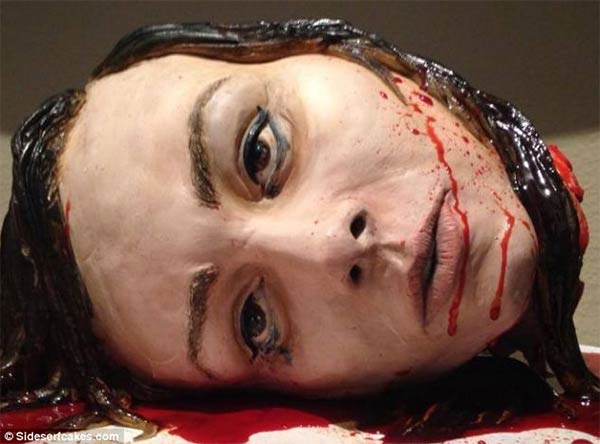 via: dailymail
More Stuff For Your Inspiration:
Related posts Instagram
Instagram did not return a 200.