Sculpture Stuart Murdoch created this stunning full-size tank "The Challenger" from 5,016 egg boxes and took 512 hours to make. It has been built to celebrate the launch of Eggs for Soldiers' national egg and spoon race on March 4. Eggs for Soldiers was created in 2011 to raise money for Help for Heroes.
26 litres of glue, 10,100 nails, 15 litres of paint, 80 square metres of steel and 5,013 staples used to make this tank.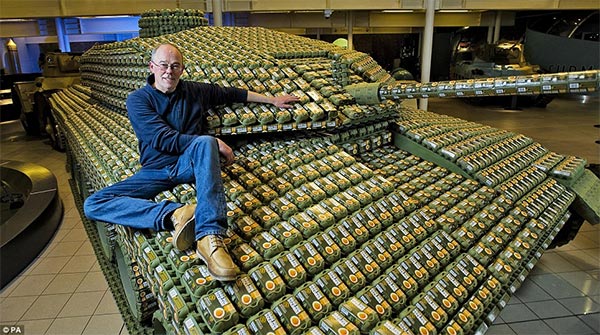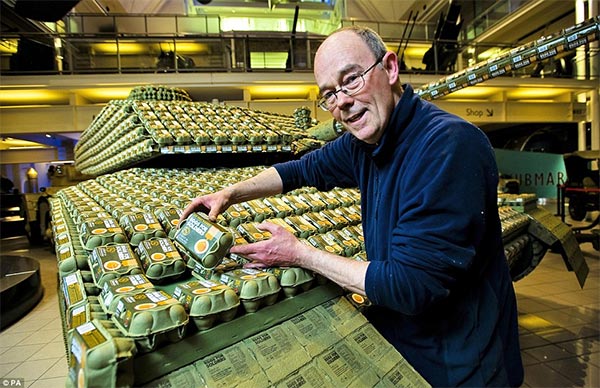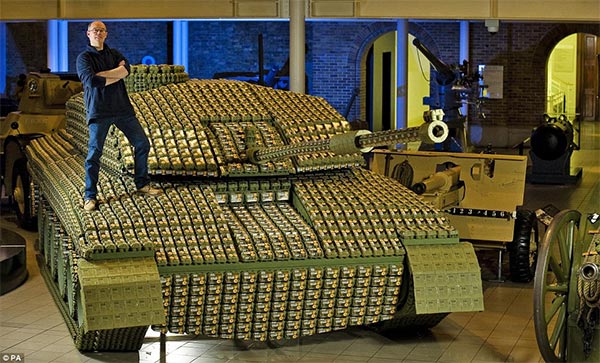 (via: Dailymail)
More Stuff For Your Inspiration:
Related posts Instagram
Instagram did not return a 200.