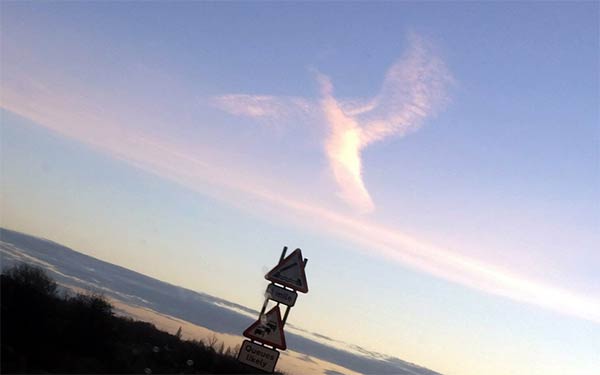 Sherrie Abbott was driving to see her sister Georgina Barron when a winged figure appeared in the sky. The carer quickly told her daughter Laranca Cunningham, 17, to snap a picture of the celestial vision which hung in the otherwise cloudless sky for 30 minutes.
She reckons it was a festive message from her father Colin Abbott, who passed away 20 years ago. The single-mum from Boston, Lincolnshire, said: "I just started sobbing. It was absolutely stunning."
Picture: Laranca Cunningham/swns.com
More Stuff For Your Inspiration:
Related posts Instagram
Instagram did not return a 200.