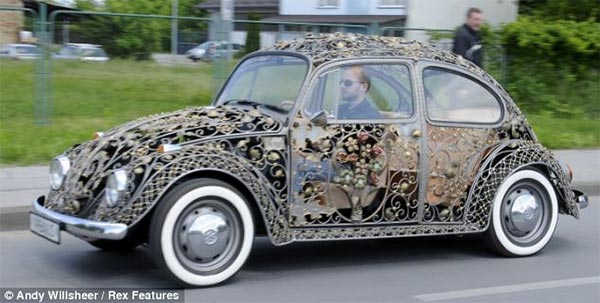 MG Vrbanus is a Croatian company that usually makes elegant gates and fencing, but to promote its services they decided to adapt a VW Bettle car and after unique customization the old Volkswagen Beetle looks like an ornate metal gate.
In the past we have seen how a bride-to-be Megan Ashton converted Volkswagen Beetle into Porsche 356 but in this case the company managed the original look of the car and just made it with wrought-iron.
They design may not look practical for English climate but the car is a remarkable sight. It took 3000 man-hours to complete with details including exterior 24-carat gold leaf and hand-stitched leather interior. Three craftsmen from the company MG Vrbanus worked on this unique and stylish Volkswagen Beetle.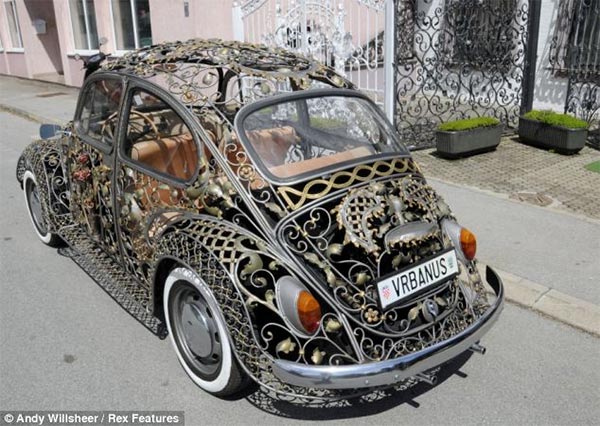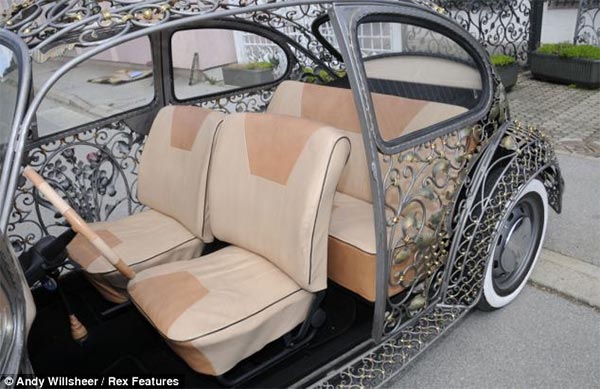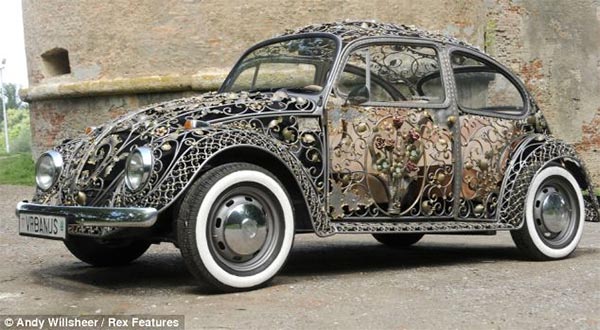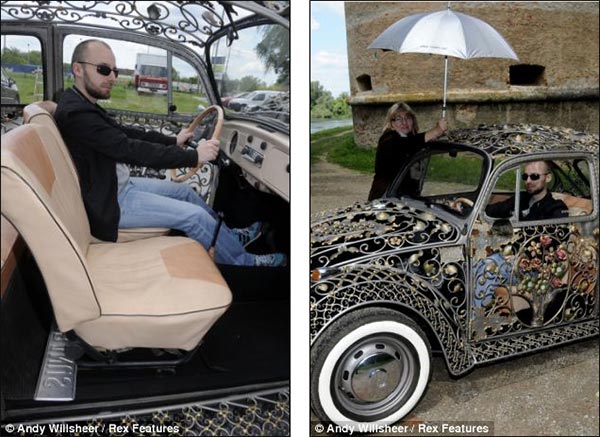 via: Dailymail
More Stuff For Your Inspiration:
Related posts