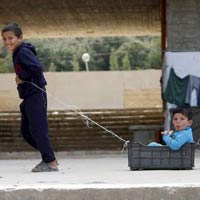 Children Play Everywhere
No matter their cultural background, no matter their economic situation, kids will always find imaginative ways to have fun. Play is the business of childhood, allowing your child free rein to experiment with the world around him and the emotional world inside him. Instagram
Instagram did not return a 200.