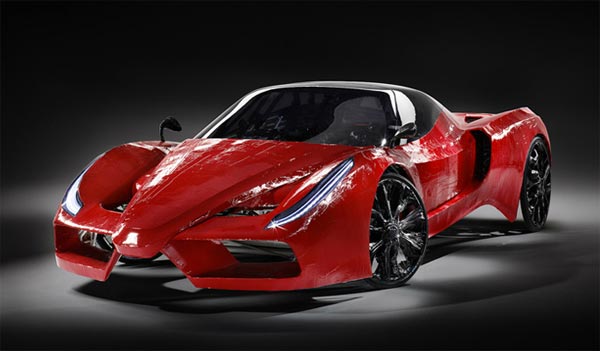 World's Slowest Pedal-Powered Ferrari – Fahrradi Farfalla FFX.
This Fahrradi Farfalla FFX may look like an exotic Ferrari, but it's actually a bicycle and also the "World's Slowest Ferrari".
This Eco-friendly car equipped with 4 bicycle wheels with custom rims, 11 speed gearbox, and ultra-bright LED lighting system. Instead of packing the car with a 700-horsepower engine, the artist Hannes Langeder packed the car with human-pedaling power.