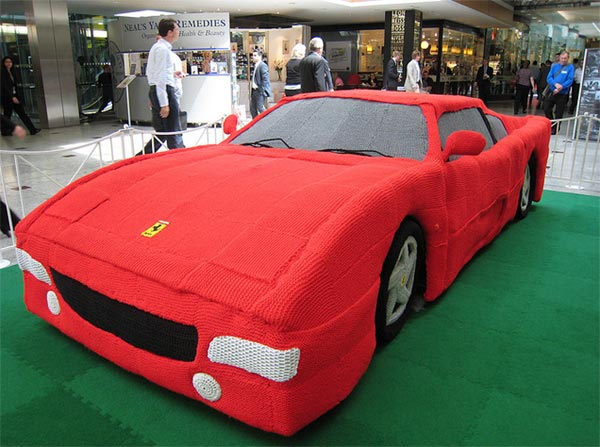 © Bettylicious Knits
Art student at Bath Spa University, Lauren Porter
has created a full-size replica of Ferrari sports car. She spent ten months on the making of this car and used 12 miles of yarn.
Lauren was able to convince friends and family members to help knit 240 red woolen squares, in which she assembled and put together over the metal frame of the car.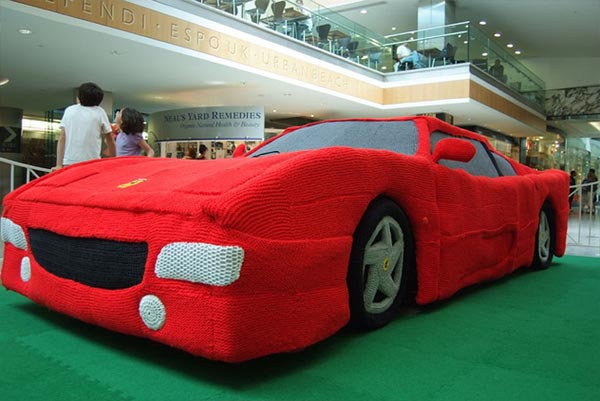 © Fizban of Ad Gefrin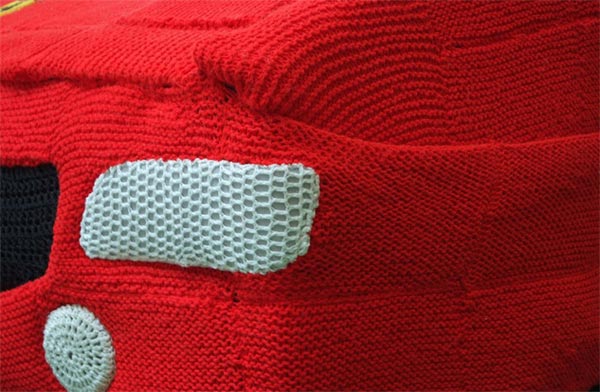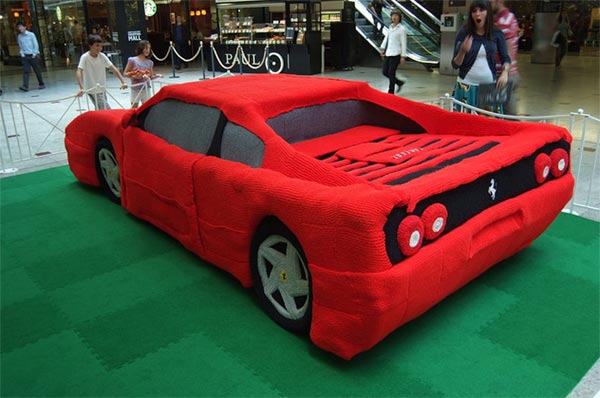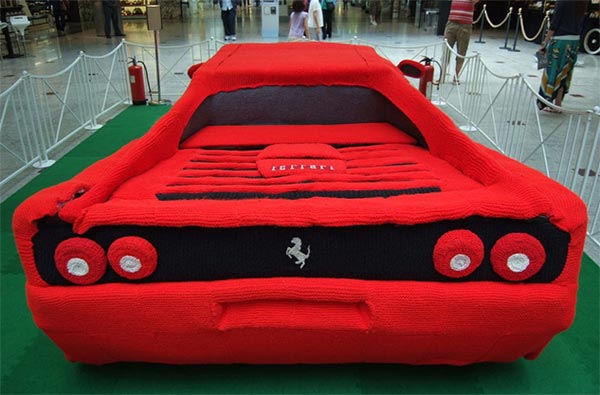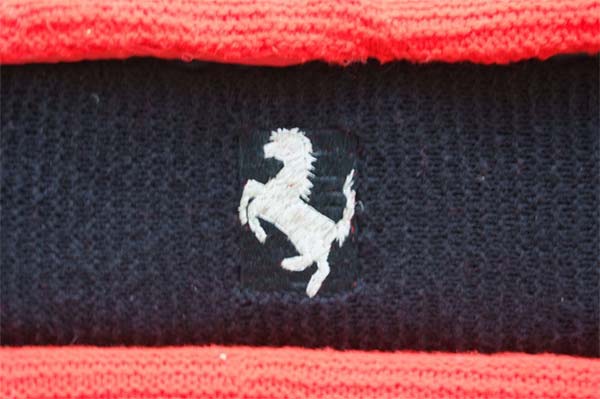 The Making
I think the only thing this it is missing is the signature Ferrari sound.
via: Whatthecool
More Stuff For Your Inspiration:
Related posts