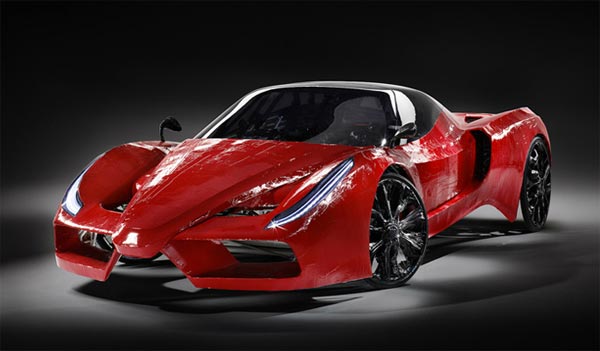 World's Slowest Pedal-Powered Ferrari – Fahrradi Farfalla FFX.
This Fahrradi Farfalla FFX may look like an exotic Ferrari, but it's actually a bicycle and also the "World's Slowest Ferrari".
This Eco-friendly car equipped with 4 bicycle wheels with custom rims, 11 speed gearbox, and ultra-bright LED lighting system. Instead of packing the car with a 700-horsepower engine, the artist Hannes Langeder packed the car with human-pedaling power.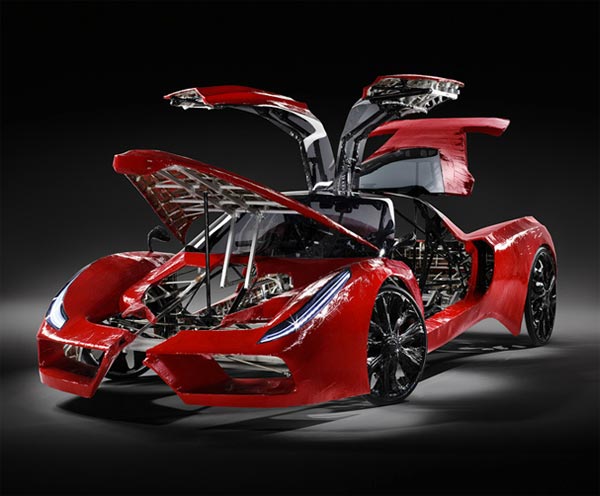 Butterfly-inspired Model of Fahrradi Farfalla FFX.

Its name is a combination of the German word "Fahrrad" which means bicycle—which is what the car imitates—"i" which is borrowed from the Apple society; and "Farfalla" that translates to 'butterfly' in Italian which refers to the mechanism of the doors.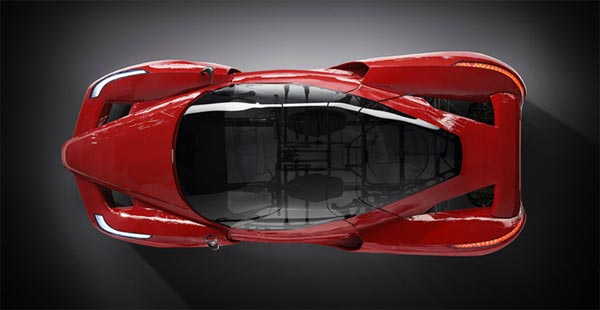 Top View of Fahrradi_Farfalla FFX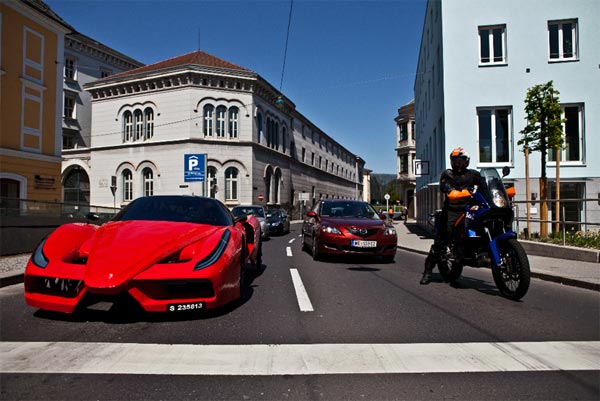 You won't get a speeding ticket here.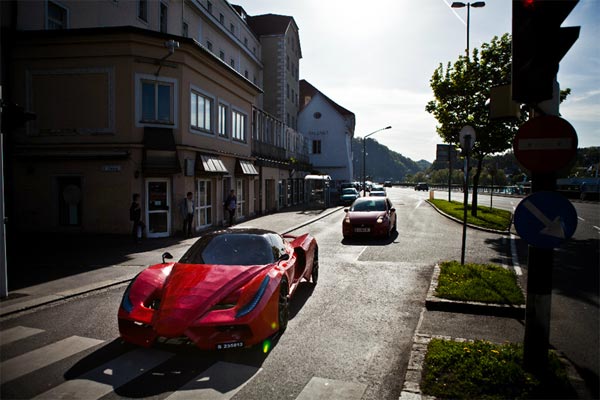 The fastest it can get is by rolling it downhill.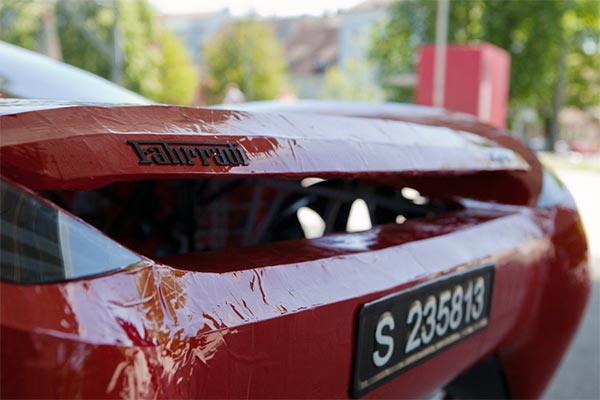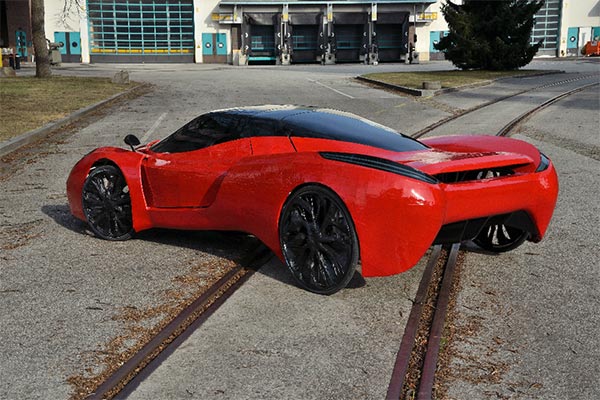 (via: Designboom)
More Stuff For Your Inspiration:
Related posts