How Do You Choose, Use and Set up a Futon Cover
Jahangir Agha, 3 years ago
3 min

read
1214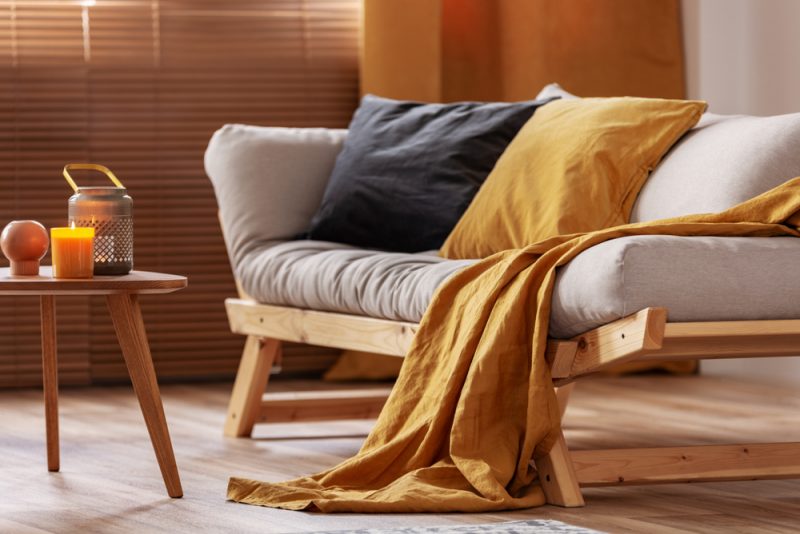 When it comes to futons, these are perfect additions to your home. The furniture item has multiple functions for small living spaces with overnight guests. You can use them as couches during the day and beds to sleep on during the night. When you have an expensive futon, you need to protect the same and make it last longer with quality slipcovers.
Furniture placement also matters a lot in home décor. According to an article published on http://www.bbc.co.uk, experimenting with your furniture positioning will add pizzazz to your living area as well as make it functional. Read on to learn more.
Opting for slipcovers
As far as futon covers are concerned, they encase the furniture piece in quality fabric and protect the same from dirt and external elements. A skirted cover would protect your complete futon, stretching to just over the floor of the living space. Choose covers that swathe the front as well as the back of the futon frame, thus rendering an upholstered look to the furniture. Such slipcovers look simple and when fits or encases your futon perfectly, there is nothing like it.
Choose covers that have the right shape, size, and type for your unique futon. Measure your furniture before choosing slipcovers. The next thing to consider is the material that suits your requirements. If you have a futon in the kid's room, opt for bright colors, while leather covers would make a room more formal. When you have decided on sectional slipcovers for your futon, it is time to cover and encase the furniture properly.
Encasing the slipcover
Proper encasing of your futon with a slipcover, skirted or other varieties need some practice. You will need to start with the rear side of the furniture. On the cover, you will see a label reading 'center black'. Use it as a tip to swathe your futon with this label as close to the center of the futon's back.
When you encase the slipcover over the futon, take the cover seams as a guide to proceed further. Try to lay them on the seam of your futon in order to maintain a uniform look and feel. Make certain each side of the futon slipcover reaches the same length, which is applicable for skirted slipcovers. You will find some additional fabric that you need to smoothen into the folds. You can use a kitchen spoon or spatula to tuck the extra fabric deeply into the creases.
Washing tips
Now comes washing the futon cover after use. You will need to wash the fabric in similar settings if you would like to wash the cover properly. Again, if you want to dry the cover on maximum heat in the future, keep doing so in that manner. Then, it is important to note that linens, cotton, and a couple of other fabrics will crease permanently if you choose to dry these fully in the dryer. After a wash, take out the slipcover out of your dryer while these are still damp not completely wet. Thereafter, iron the slipcover immediately to avoid creases.
Conclusion
You can choose from zippered futon cover or L-shaped ones for your couch. Take care of these covers for enhanced durability.
More Stuff For Your Inspiration:
Related posts