10 Reasons Why Concrete Is Better Flooring Option In Florida
Jahangir Agha, 3 years ago
7 min

read
772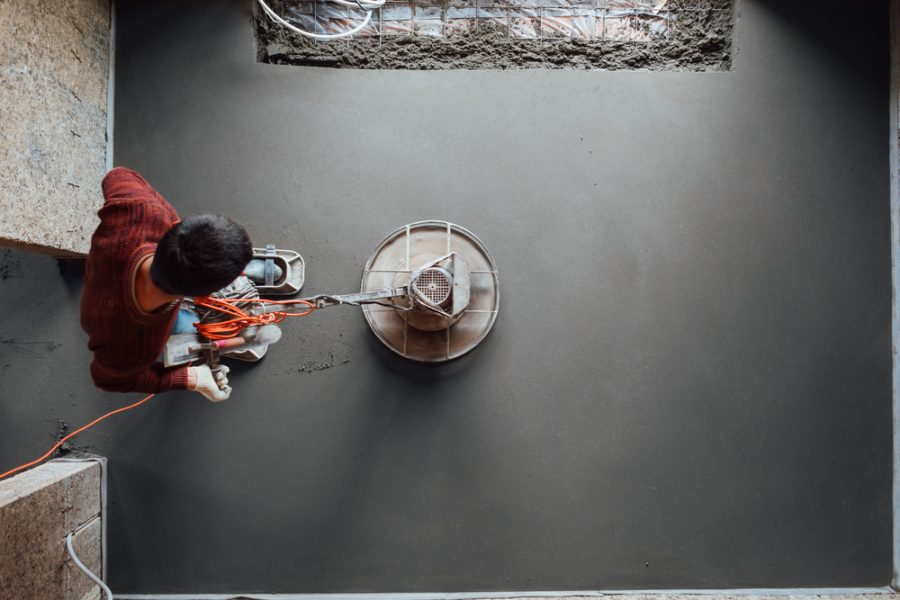 "Concrete" solutions provide home and business owners the answer to improving their properties with class and quality that last. Achieving a high-end and fashionable interior and exterior is possible. It is with the help of local concrete companies in Orlando, FL.
Updating the classic traditional motifs with today's concrete materials is the way to go.
In a coastal area like Florida, urban lifestyles flow with the southern vibe of the community. It best represents the fusion of a county and city life. Here, vacation spots and hotels are known for incredible pools. Theme parks are also known, with Disney World as one of the famous destinations located in Orlando, FL.
For a place that does not run out of tourism events, lasting quality of commercial spaces is a must. Choosing the materials for constructing residential and business spaces are your next step. Worry no more. You can successfully translate your lifestyle into the design of your home and business space. Many professional and experienced concrete contractors in Florida know how to transform your properties with a high-end coastal county vibe.
What is the Concrete Flooring System?
The overall aesthetic of a property will instantly coincide with any theme or motif by enhancing the flooring systems. Traditional and concrete flooring systems are popular for indoor and outdoor floors in residential and commercial spaces. Among other flooring options, concrete has been around for many decades.
If you are looking for a long-lasting design and distinct texture, concrete stamping is the best choice for indoor and outdoor floors. For people who do not like the dull, grey shade of concrete staining is excellent. It gives the floors solid to translucent shades. Colors can be red, brown, black, or almost any other color.
Lastly, for your concrete floor options to widen, you can achieve minimalist to customizable designs. Concrete is also great for making a natural look. Concrete companies, especially in Orlando, offer more refinishing and polishing services that will match your design and lifestyle taste.
What Makes Concrete the Best Flooring Option?
Designers and contractors have known the limitless potential of concrete. There had been newer flooring techniques accessible in the market today. Somehow people always find out that concrete yields better results. Let us find out why. Here are 10 reasons that make concrete the better options for flooring in Florida!
High-end polished look
Either you are restoring a rugged old slab or refinishing a recently installed floor, concrete finishes stunningly. Despite the variety of elements, traditional floors do in both interiors, and exteriors people always reconsider concrete.
Adding to the materials classiness is its dense surface. Maintain a seamless elegance. Any property that owns a concrete is a set-up perfectly situated in a Florida community in Orlando.
Residential and business spaces benefit from a polished and elegant flooring system. With seamlessly constructed floors, an interior appears high-end.
Adaptive aesthetic
Great for creating a modern minimalist look, the concrete floor's bare appearance blends well with any interior design. For exteriors, its natural appearance easily transcends nature's theme. Concrete floor materials are excellent options if you want to highlight the earth element in your interior or exterior design. Products as stamped overlay include patterns representing wood, natural stone, brick, and natural blue colors, earthy tones, and neutral.
Keeping with the vibe 
Concrete floors come in unlimited options. Concrete flooring techniques gives you access to diverse themes of design. Get unique inspiration from the refinishing approaches you can apply on your floors. Fashionable structures and buildings surround Florida. So making the right choices for our properties' materials will make a big difference.
Refinishing techniques also provide textured floors or tiled designs. Concrete has a vast range of color and pattern combinations. A distinct design that matches a Florida lifestyle is coastal colored concrete.
When doing the process of pouring the concrete, you can control the colors and style that you want it to appear. While pouring the mix, you can incorporate pigments at the same time. It results in personalized design.
Suits with the weather
The Florida weather is warm and wet seasons tandem. When the suns up, extreme heat covers the city. Flooring materials such as concrete, are good heat resistant technique. That is why pools, driveways, and walkways in Florida residences and business areas love concrete on their floors.
The same goes when rainy seasons come. The concrete has a slip-resistant property. Thick wet dirt such as mud or mounds of sands is easily wiped-off. It is a no-hassle solution for a season that is usually unpredictable.
In comparison to the traditional floors, concrete is adaptable to constant climate changes. It suits the scorching season and rainy season of Florida.
Withstand heavy foot traffic
Durable outdoor floors are an excellent investment. When people dominate s an area, a floor hat withstands heavy floor traffic saves repair and maintenance budget.
Now, owners like you, wait for the peak of people visiting the city. So make today the best time to prep your residential and commercial spaces.
Longevity: Lasts a lifetime
A concrete floor's longevity refers to how long it will last; in other words, its lifespan. How long the concrete stay in your property will matter to you. Lasting materials offer an owner to keep the flooring for a long time.
You do not need to replace the flooring system just after a few years. This is unlike traditional flooring. Tiles, for instance, in a few years, develop cracks or dent holes on its corners. It needs to replace a piece every time.
Concrete floors last. When repairs are required resurfacing them is an efficient option.
Durability: Strength and resistance
Industrial properties are the ones who have been reaping the benefits of concrete floors. They specially choose concrete for its ability to withstand impacts brought by different factors.
Foot traffic, constant friction from equipment, and etc. increases the floors' wear and tear. Good thing contrite possess incredible strength. They are made for resisting such damaging forces.
Versatility: Diverse, classic to modern
Diverse designs and colors come with concrete coating materials. Concrete is not anymore a basic grey and cold structure underneath your feet. Nowadays, modern decorative flooring techniques pave the way for the emergence of unique patterns that comes with concrete.
Decorative concrete techniques include concrete stamping, concrete staining, and concrete polishing. These are techniques that are also perfect if you want to look rustic or renaissance inspired.
Concrete refinishing processes can work through the cracks. It utilizes old slabs to create a contemporary-classic material for indoor floors.
Cost-efficient: Saving resources
Refinishing floors with concrete is affordable. First, for pre-installed slabs, resurfacing it will do a complete job. It will make the floor look like new. It is affordable than replacing old concrete with new ones. It saves time, as well. Therefore you can get back into the business in no time.
There may be some products today that incorporate concrete. One popular and easy to access is epoxy paint. This is different with epoxy floors. The traditional paints are mixed with the epoxy solution.
Some homeowners, especially those looking for affordable products, rely on paints. What they look for are those enhanced with epoxy. But these are still not the pure epoxy flooring that concrete contractors utilize.
The concrete floors with epoxy coats, not paint, are durable and do not chip or flake over time. It saves your budget from the annual maintenance and refinishing of indoor floors.
Easy to Manage
Concrete floors require minimal effort when cleaning, repairing, and polishing. Managing its seamless appearance does not require a vacuum, like tiles, wood, or carpeted floors. Nor waxing, for keeping a glossy, polished look.
Concrete contractors in Florida have been providing a mode of a flooring system. Since the mid 21st Century, concrete solutions have been existing. It has taken steps to offer more ways to improve homes and business properties.
When technology advances, flooring techniques flourished. Each process, traditional or the more modern ones, has advantages that address varying needs. Elevate your flooring with interior and exterior design. Choose concrete floors that express your taste and lifestyle.
More Stuff For Your Inspiration:
Related posts