How You Can Make Your Bedroom Like A Luxury Hotel
Jahangir Agha, 2 years ago
4 min

read
258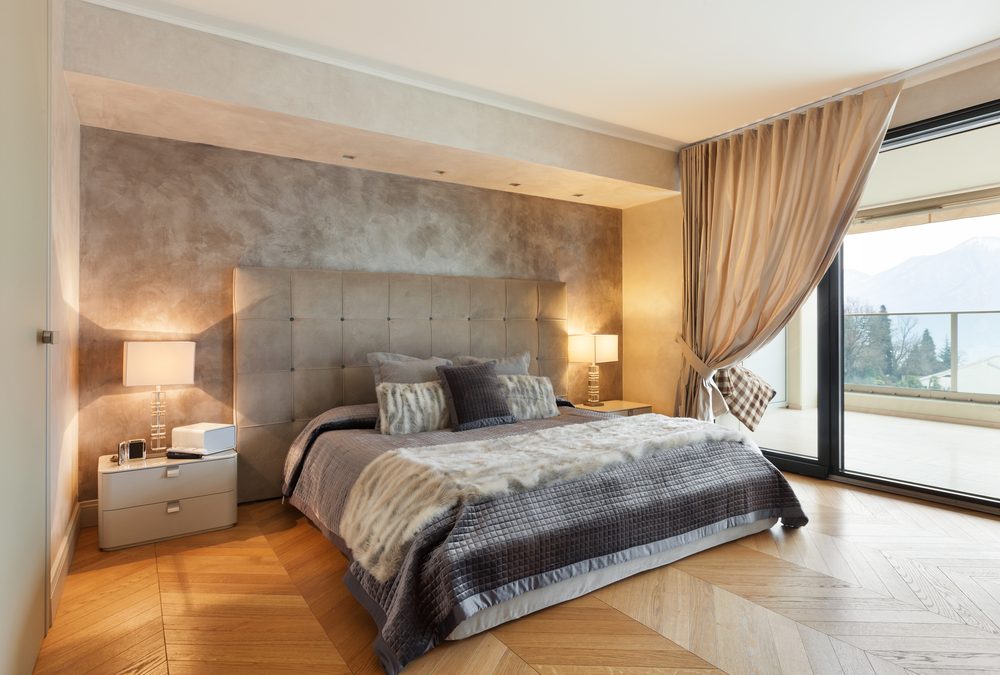 There are some signature markers of a hotel room that make it so blissful. Sure part of the reason is that someone else cleaned and prepared it.
After the cleanliness comes to the layout and the little details.
The moment you step into a luxury hotel bedroom, you'll see the pristine and perfectly pressed bedding. It's crying out for you to peel the sheets back and slide in.
The idea that you don't have to make it, even once if you don't feel like it.
The carpets are thick and high quality; it makes you want to slide your socks off and pad your feet across the room.
Mmmm luxurious.
But when the time to leave rolls around, you might be wondering how you can get that sumptuous feeling at home.
Texture and Tone
Hotel rooms have a sleek colour palette. Designers are meticulous in balancing everything within the bedroom to feel great.
The artwork will be perfectly placed and complementary to the surroundings.
Boutique hotels that have a theme, like the Leman Locke, might be on the brighter side in common areas, but the bedrooms are flawlessly relaxing.
Colour palettes are typically soft greys, peaches, and cool colours. The pops of colour come from features like the bedspread, the artwork, or the fittings.
Textures will often be cool marbles, silks, velvets and thick wool carpets. It feels as though you are slipping into a cocoon of relaxation the moment you crack the door open.
Divine.
Main Character
All of the soft-touch materials in the world can't make up for a poor quality bed. You aren't likely to find a bed that is below par in a luxury hotel.
When you upgrade your bedroom to have the hotel luxe feel, a high-quality bed is a must.
Divan Beds Center has a stunning selection that would be right at home in your new luxury sleeping space.
Blankets and duvet covers should be the highest quality that your budget can stretch to. Saving up or waiting for the sales can often give you the maximum for your money.
If you intend to keep the rest of your room neutral, your bed can be the main character – the star of the show. Choose a bold colour, and have your bed be the feature.
Soft pillows and cushions add some extra dimensions and more softness.
The goal is to replicate the relaxation and options you have within a luxury hotel decor.
TOP TIP: In a hotel room, the duvet cover is usually more significant than the bed size. The difference in size makes the bed look larger than it is and provides more snuggle capacity. 
Less is More
One of the most beautiful things about a hotel room is that you don't have much in there. Minimalism in the bedroom can help to keep it tidier and look less cluttered.
Physical clutter has a mental impact and can impede your ability to snooze. So ditch the excess items, and go for a less is more approach.
If you have nowhere to move things to, then invest in some clever storage. Boxes with lids and labels can help the bedroom look well organised.
Pinterest is a great place to find storage ideas that can change how you use your space.
Serene Green
If you have some space, then consider filling it up with beautiful green plants. High-end luxury hotel bedrooms usually have fresh flowers, plants and silk flowers too.
Not only are green plants great for cleaning the air, giving you excellent air quality. Plants also add a much-needed pop of green.
In colour psychology, green is known to have a productive and calming impact.
Don't worry, though; if you don't have a green thumb, faux plants can have a positive impact too.
Finishing Touches
Lampshades, pen pots, plants containers and the art on the wall add something to a hotel bedroom that we don't always allow ourselves at home.
Head to Etsy and pick up a handmade print for your wall. Or spend some time creating a gallery wall that features all of the things and people you love.
If you prefer to create your own artwork, check out this post: Taking Art Inspiration From Unique Places.
The scent in your room can also have an impact on how relaxing you find the room.
Here are some scents that people generally consider to be relaxing:
Lavender
Jasmine
Ocean or cotton
Peppermint
Gardenia
Try to make sure all of the smaller decorative items you snooze have similar colours. Using the same colours will tie the room together.
Turning your bedroom into a luxury hotel might seem like an impossible feat. However, with a little bit of research, and decluttering you can sleep in the Ritz every night!
More Stuff For Your Inspiration:
Related posts