How to Make Money Online Without Affiliate Marketing
Jahangir Agha, 4 years ago
5 min

read
1706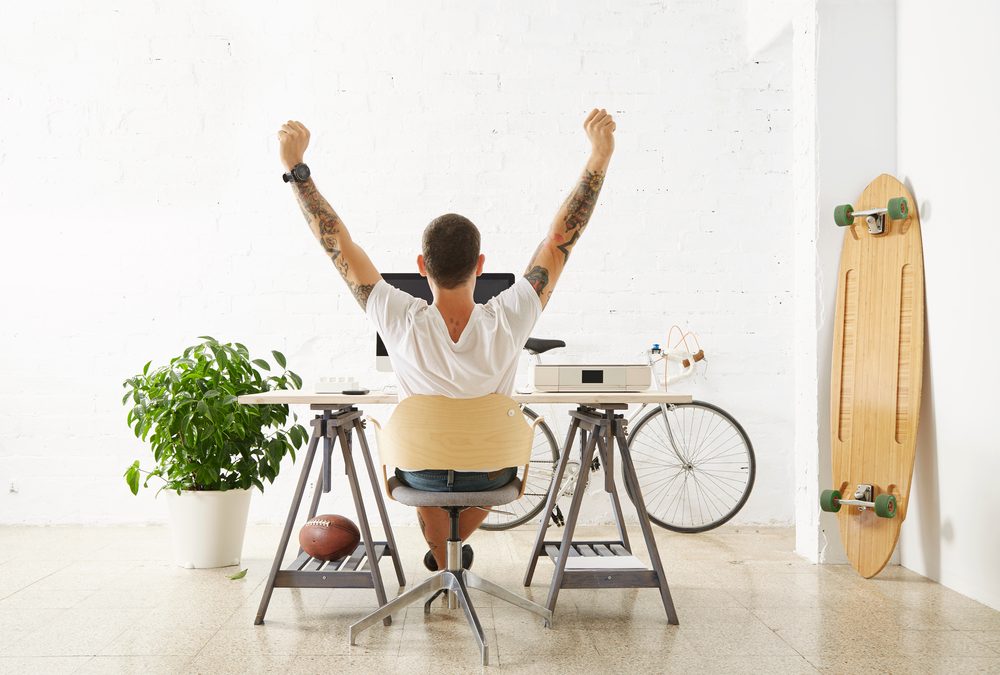 We've all heard the "try affiliate marketing" suggestion when it comes to finding online work, but not everyone has a blog or website, or the desire to start one of their own. So what do those folks that don't care to run a site do when they want to make money online? Try these options to earn cash quickly from the comfort of your home.
Cashback Sites  
If you've ever purchased an item and it went on sale within a week of your purchase, you were likely not happy about it. We always seem to buy things right before sales time, and it can end up being pretty frustrating. Luckily, there's a way to get the money back that you spent should an item go on sale after you've bought it.
Cue Paribus, the helpful site that sends you a refund when the items you've bought go on sale. You'll get the difference between the sale price and the price you bought it at delivered directly to your bank account. Essentially, you're making money shopping for your favorite things.
Paribus is simple to use and requires very little upkeep to continue receiving your benefits. This helpful service is run by Capital One, so it's got the backing of one of the biggest banks in the country. Head over to Paribus.co today and start earning cashback on the things you love to shop for!
Surveys
Don't discount surveys as a scam. In fact, taking surveys is one of the easiest ways that you can generate income online. You'll simply dedicate a few minutes of your time on a daily or weekly basis, answering questions that retailers will use to make their products and services all the better. The more surveys you complete per week, the more points you'll earn, and the more you can cash out those points for in cash or gift cards.
While there may be survey scams out there, sites like Survey Junkie certainly don't fall under that category. With a large user base and thousands in rewards paid out so far, Survey Junkie is one of the best survey platforms you can find on the web.
The Survey Junkie reviews say it all; good customer service, an excellent rewards program, and fair prices for the surveys you complete. Give it a try today, and start earning up to $200 extra per month.
Online Tutoring
Are you a teacher, tutor, or expert in a particular field? Online tutoring can be your next online venture, with tutors reaching salaries of up to $50/hour! Sign up is easy with sites like Tutor.com, where you'll fill out an application, complete an exam in the chosen field you wish to tutor, and enter a mock tutoring session to see if you're a good fit.
You don't necessarily even need a degree in your subject matter to provide adequate tutoring services, which is why most tutoring companies will subject you to some kind of examination to ensure you're the expert you say you are. Tutoring can offer more rewards than simple payment; you'll get to help students all over the country fulfill their learning goals and improve their overall performance.
Freelancing
Have you ever thought about freelancing? Are you a professional writer or designer? Freelancing offers a whole world of opportunity, and with platforms like Fiverr and Upwork bringing clients and freelancers together, you'll never lack opportunities to make new connections and attract potential clients.
You can freelance in pretty much any creative service, or services like consulting, virtual assisting, customer service, and more. Freelancing allows incredible flexibility in terms of payment and hours, so if you're someone that likes to make their own schedule, this might be the option for you. Always keep interactions professional, and if you agree to a deadline, do your best to keep it; you won't be freelancing for long if you can't meet your clients' needs!
Testing Websites
If you want to make money while helping companies improve their websites and designers improve their UX skills, then UserTesting is the right platform for you. You'll get to test out websites and receive payment for just a few minutes of your time doing so. According to the site, you can earn up to $60 per test, so with a few tests per week, you could be bringing in what nearly amounts to a part-time salary!
UserTesting is the largest of the online testing platforms, and also one of the most trusted. If testing sites is something you're considering, you'd be hard-pressed to find another site that pays as much as UserTesting.com.
Reviewed by the New York Times, the Huffington Post, and The Wall Street Journal, UserTesting has earned its badge of legitimacy in the testing industry and attracts hundreds of new users every month who want to make money testing websites. Don't miss your chance to take part in this extraordinary opportunity to make simple extra income.
Conclusion
With so many opportunities available today on the web, it can be challenging to pick through them all to find a niche that works. Here we've provided several options to generate extra money online that don't include affiliate marketing or starting your own website. Hopefully, you've found exactly what you're looking for and are well on your way to generating extra money this month!
More Stuff For Your Inspiration:
Related posts