Integrating SD-WAN on Edge Computing to Provide a More Holistic Solution
InspireFusion, 2 months ago
5 min

read
7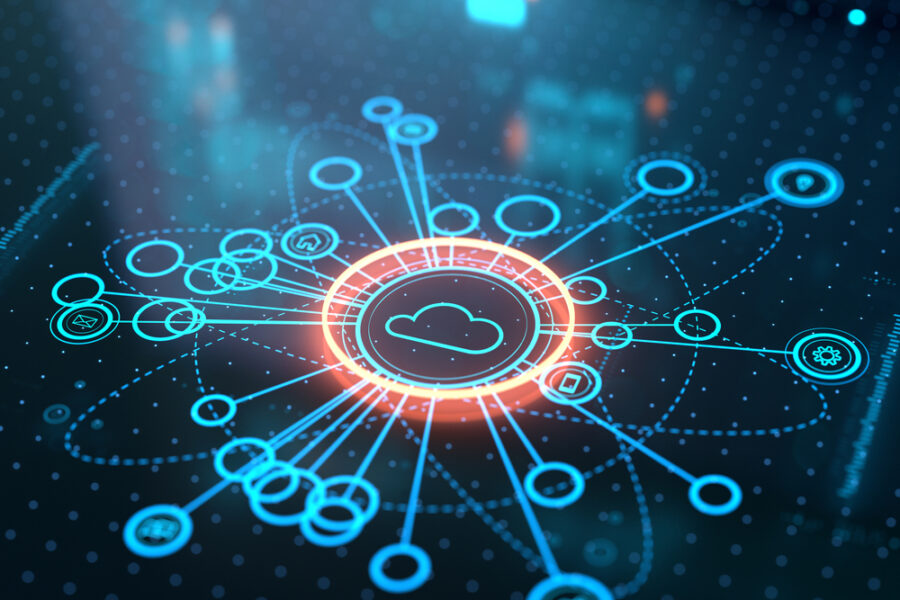 More enterprises are deploying real-time, data-driven applications at the edge. But connecting, securing and operating these devices in remote locations presents new challenges. SD-WAN replaces hub-and-spoke WAN architectures, improving application performance and security with direct connectivity options (broadband, cellular or satellite internet) and simplified management. It also facilitates configuration and delivers a more robust, high-performing network.
Streamlined Operations
Modern networks need high-speed connectivity and low latency for real-time data processing. It is why combining SD-WAN with edge computing services is so important. It allows you to streamline network traffic management with advanced techniques that help reduce bandwidth consumption and ensure optimal application performance. These include forward error correction (FEC), jitter buffers, and negative acknowledgment. These mitigate packet loss, slow response times, and data corruption. SD-WAN also enables you to add a variety of network connections to the WAN edge, including MPLS, broadband, cellular, and satellite internet, which can provide cost-effective, fast, reliable, and optimized connection options. It lets you connect your on-premises locations, cloud data centers, and remote workers to the centralized network. Finally, a key benefit of the SD-WAN edge-platform is its ability to manage multiple underlying network services and protocols. With the help of Fortinet, it can save IT staff time and money by simplifying network configuration, deployment, and management.
SD-WAN software enables IT to centrally control all connectivity requirements across the distributed enterprise through a single-pane-of-glass interface. It simplifies operations and gives IT visibility into all applications, devices, and users to ensure they adhere to company policies. It also allows IT to prioritize and enforce network access controls, ensuring business-critical data gets the highest priority. It is a big improvement over traditional MPLS connections, which can be expensive and complex to deploy and operate.
Increased Flexibility
The emergence of Edge computing has changed how enterprises connect to cloud apps. Traditional hub-and-spoke WAN architectures backhaul all traffic from remote locations through the data center, which degrades app performance. SD-WAN technologies replace legacy connectivity, providing centralized security, visibility, and direct Internet access for business applications. The combination of SD-WAN and 5G provides fast provisioning of high bandwidth, with the intelligence to optimize performance using business policies. IT teams can deploy new services more quickly, including cloud-based software as a service, SaaS, and IoT devices and applications.
A business-driven SD-WAN solution provides centralized orchestration and automated configuration. Changes may be made in only a few minutes instead of taking weeks or months as before. This scalability allows IT teams to focus on more important projects and priorities, such as improving customer experience and supporting business growth. Edge devices generate tremendous raw data that can overwhelm local computing capabilities. Streamlining this data by sending only actionable information to the central network consumes less bandwidth and enables faster processing. In addition, when a device is deployed in an offsite location with only cellular network connectivity, a virtual SD-WAN appliance can create a secure connection to the corporate network.
Reduced Costs
SD-WAN enables businesses to replace costly MPLS links between branch offices and their headquarters with internet broadband or wireless WAN (4G, 5G) connections. In turn, this reduces network costs while improving application performance, especially critical business applications that depend on the quality of service for real-time applications. Because an SD-WAN solution is software-based, IT staff can centrally manage the entire series of WAN networks. It allows them to set governance policies, make changes, and ensure compliance — all from one pane of glass interface. This approach also reduces the daily changes IT teams must make, improving team scalability.
Edge computing services connect and control various nontraditional network devices, including digital displays, HVAC controls, and Bluetooth sensors. These devices are usually located away from centralized IT systems and must securely communicate with other enterprise infrastructure systems. It includes X-ray machines at a medical clinic that must communicate with your electronic health record system in the cloud. Using SD-WAN to connect these devices to your core IT network reduces security threats by ensuring that only the right traffic is getting through. It can also help you achieve greater bandwidth efficiency by allowing your WAN to detect congestion and proactively divert traffic around it. It eliminates the trombone effect that can otherwise cause applications and cloud services slowdowns.
Increased Security
Modern SD-WANs have built-in security functions that allow enterprises to optimize cloud access and secure branch offices. These capabilities are crucial in supporting digital transformation initiatives that rely on reliable connectivity to cloud and data center resources. To do so, they provide a more flexible network than traditional MPLS (Multiprotocol Label Switching) connections. It means reducing the number of links to lower costs and increasing performance by directing traffic over the best available path. Organizations can also leverage various WAN transport types to achieve this, such as Internet broadband, cellular and satellite connections. This flexibility is critical to improving application performance and addressing global connectivity challenges. The result is a more resilient network that can handle the peaks and valleys of network traffic while maintaining optimal performance.
Additionally, new sites can be onboarded more quickly. Compared to a typical MPLS rollout, which can take months, enterprises using Cato Cloud can have new sites up and running in as little as one day, depending on location and requirements. In addition, SD-WAN can integrate with edge computing to provide a more holistic and integrated solution. It offered greater visibility and simplified WAN and edge security management from a single-pane-of-glass interface. It reduces the need to manage multiple dashboards and avoids the need for expensive and complex software licenses.
More Stuff For Your Inspiration:
Related posts