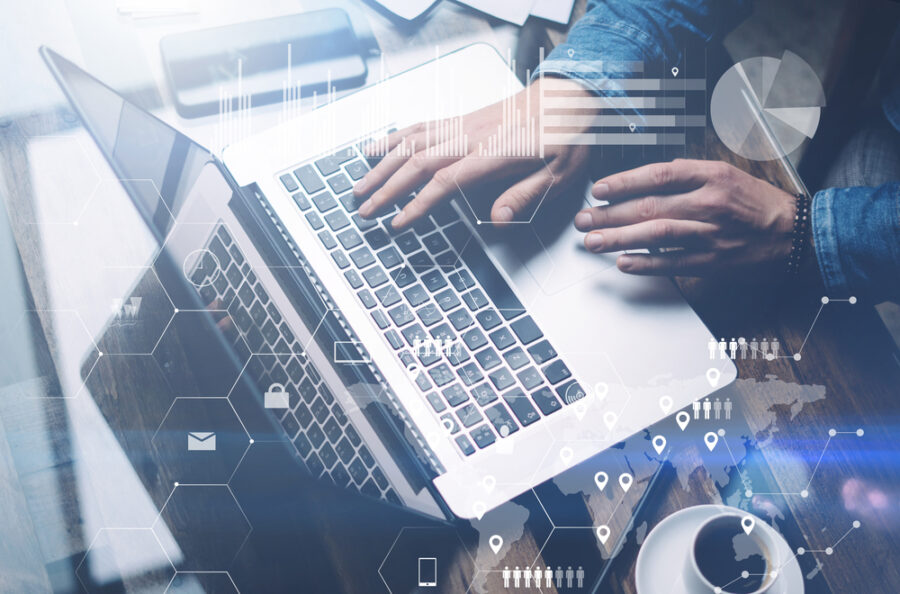 Suppose you're running a service-based business like a fitness trainer, lawyer, consultant, or coach. If so, make it simple for customers to schedule appointments using appointment scheduling software.
Appointment reminders
Appointment reminder software is a powerful tool that significantly reduces no-shows and late appointments. In addition to reducing staff workload, it can help you improve patient satisfaction and increase revenue. However, choosing a solution that can adapt to your business's and patient's needs is essential. For example, some solutions allow you to send appointment reminders via SMS, text, or email, while others offer a variety of other communication formats. Some even provide the ability to customize language and preferences.
If your business has a lot of appointment-based work, scheduling software tools can be essential for your success. It allows you to book meetings with customers, candidates, and employees and sync with Google, iCloud, and Outlook calendars. The right system can automate booking, reminders, and notifications, freeing up your team's time for other tasks.
Another feature that can help reduce no-shows is letting clients reschedule their appointments. It can be done through email, text message, or voice call, allowing them to update their preferred time slot. It may also include a link to an online booking website or portal to make it easier for the consumer to self-book their appointment. Some systems also provide a calendar showing real-time availability so the client can select the most convenient time for their appointment.
Scheduling meetings
Many working professionals spend time coordinating meeting schedules with colleagues. Using scheduling software tools can help save valuable work hours spent on back-and-forth emails or phone calls that would otherwise be better used to perform other tasks.
Unlike appointment reminders, scheduling meetings requires more information from the attendees than the simple date and time availability. The meeting organizer must also consider the meeting attendees' schedules, including possible constraints such as travel plans and work commitments. These restrictions can be by choosing a tool that supports multiple calendar integrations or can suggest times that meet each attendee's availability.
The app can also share calendar invites and other meeting details with the attendees and provide automatic email reminders. Also, it helps businesses schedule customer appointments. The platform is ideal for service providers such as doctors, schools, auto repairs, beauty therapists, and gyms. It provides the flexibility to set availability, use custom templates, and prefill scheduler information for faster scheduling. It can also send notifications and automated reminders to prevent no-shows.
Scheduling tasks
Project management scheduling tools are vital tool for anyone managing a large project. They can help you organize a project systematically with a Gantt chart and Kanban board and provide other features such as task management, resource allocation, cost estimation, time tracking, risk identification, and more. Whether you need a simple project scheduling tool for your small team or an advanced one for complex projects, many options exist.
The best project scheduling tools can help you avoid bottlenecks by linking dependent tasks. You can do this by dragging one task on your Gantt chart onto another to create a link line between them. By doing so, you may identify the activities essential to your project and monitor their advancement to prevent delays. This feature is handy in concurrent systems where scheduling interacting processes is required to avoid them from blocking each other.
If you're looking for a project scheduling tool, ensure it supports your business's unique needs. For example, if you're managing a team of remote workers, choosing a mobile-friendly program is essential to manage your project while on the go. The number of users you need and the size of your team should also be considered because they will influence the features you require.
Scheduling events
There are various choices if you're seeking a tool to assist you in managing complicated tasks. You can use project scheduling software to create and assign tasks, make progress reports and set deadlines. It can also visualize project workflows, set dependencies, and prioritize tasks. Some of these tools can even provide critical path analysis, which allows you to see the most essential steps in a project and avoid unnecessary delays.
Choosing the best project management scheduling software is a process that requires weighing the needs of your team and your business. The number of users, whether or not it's mobile-friendly, and how many features the software offers are several things to remember when choosing a program. It would be ideal if you also considered the program's cost and how it stacks up against competing programs with similar feature sets.
Small company owners may utilize online project scheduling tools to streamline operations and improve customer service. Automating key service management processes can reduce scheduling errors and improve your team's efficiency. Moreover, you can schedule requests according to your service technicians' availability and reduce operational costs. Your productivity will increase, and the entire customer experience will also be enhanced.
More Stuff For Your Inspiration:
Related posts