Streamlining Product Development: Expert Tips and Tricks
Jahangir Agha, 3 years ago
4 min

read
741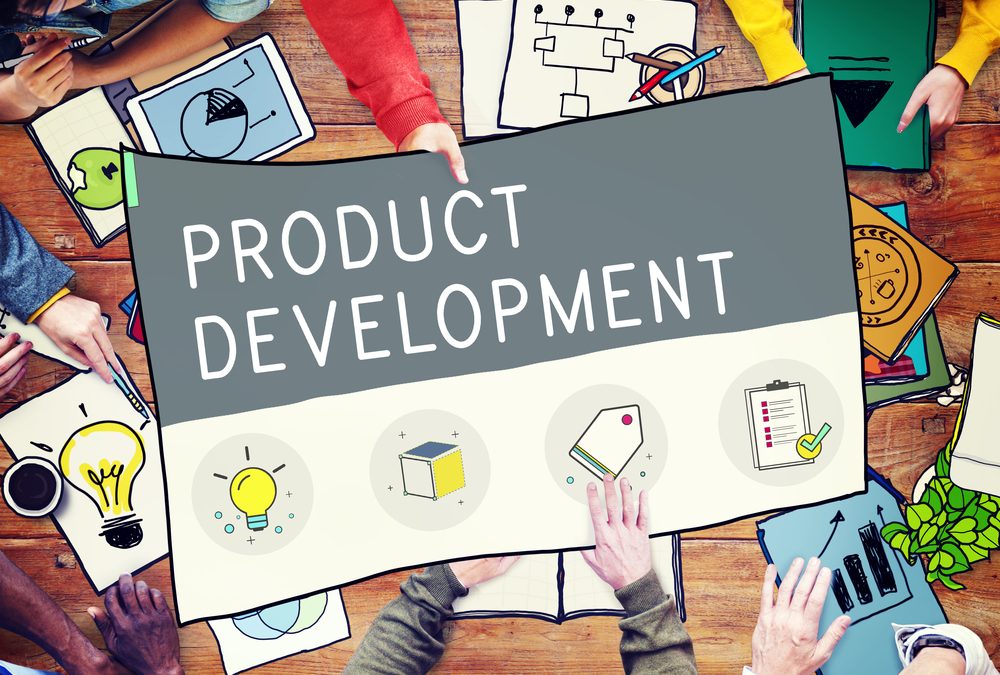 One of the most exciting things about starting a new business lies in the process of turning a simple business idea into a product that customers actually love. That process of developing a product requires you to invest your time and energy, especially if you want to end up with a product that is not only competitive on the market but also successful in winning customers' hearts.
Product development, however, is also one of the most challenging phases of starting a new business and getting it off the ground. Aside from the excitements, you also have to deal with many challenges along the way. To help you make your product development as smooth as possible, these tips and tricks from product experts are the ones you need to keep in mind.
It's a Cycle
Product development is never a one-time thing. You cannot expect to develop a product once and have it winning the market indefinitely. The majority of products today are developed in cycles, with features, improvements, and refinements being added to each cycle to make the products better and closer to what customers expect.
Turning your own product development process into a cycle is not only a necessity but also something that needs to be done from the beginning. Agile project plan is the right methodology to use, especially since it already views product development as a cycle. On top of that, you can immediately identify the different phases in the cycle with agile project planning.
Kanbanize has a very good article on creating an agile project plan and how it can be very beneficial. The article details how you can use the tools and features offered by Kanbanize – which is also the leading provider of lean/agile project management tools – to make planning and executing product development cycles a lot more streamlined as a process.
Listen to the Customers
Another thing you want to integrate as a continuous process is listening to the customers. While it is a good idea to start any product development project with a customer survey and research on customer expectations, you also have to continue listening to the customers in order to gain valuable insights and refinement ideas.
Listening to customers also comes with an added benefit: it allows you to find specific problems to solve with your product – problems that many customers already face as you begin developing a solution. The most successful products are those that solve real-world problems, and customers are where you can uncover the best problems to solve.
As an added bonus, listening to your customers also lets you make the product development cycles themselves more effective. Rather than focusing on adding new features, for example, you can prioritize making small changes that please the customers based on what they say about the current version of the product.
Leverage Technology
Leverage technology to make your product development process more effective. When developing physical and tangible products, turn to 3D simulation and rapid prototyping to help you refine the product before it hits production. For software-based products and apps, cloud resources and testing tools are your best friends.
There are other technologies that can help you organize product development as a scalable process. The aforementioned digital Kanban board is a good example. You can simplify even the most complex product development workflows by turning tasks into visual cards, using deadlines and dependencies to track progress, and organizing resources better.
It is also important to note that technology can help you save a lot of time; that means you can shorten your product development cycles and bring better products to customers. Instead of waiting for prototypes or running closed-beta sessions to test an app, you can use various automation and simulation tools to eliminate some of the steps in the process.
Think Marketing
Last but not least, don't wait until the end of the product development process before thinking about marketing. After all, the product needs to be packaged and marketed in a certain way for it to be successful. Integrating marketing specialists into the product development cycle – and making them active parts of the process – is the way to go.
Marketing specialists can identify insights that product or engineering people don't always see. Marketing specialists are also more capable of identifying sentiments, customer tendencies, and other abstract characteristics of the market. Don't be surprised to find your marketing team providing great ideas that make your product better in many ways.
The biggest advantage of them all, however, is the unbroken, uninterrupted cycle that leads to better, more seamless product delivery. When marketing activities are prepared alongside product development, the set of processes becomes one big cycle that is not only more manageable but also more efficient and effective in the long run.
If you are looking for ways to streamline product development, these are the tips and tricks to keep in mind. For more resources on how to bring your products to the market, stay tuned right here on Best4Business.
More Stuff For Your Inspiration:
Related posts