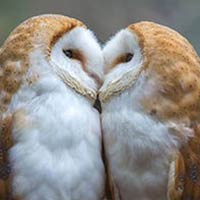 Snails Kissing on Cherries
This amazing moment of two snails kissing on top of cherries captured by photographer Vyacheslav Mischenko, near Berdichev in Ukraine. They could be seen leaning towards each other in a desperate bid to kiss – before finally locking lips. Instagram
Instagram did not return a 200.