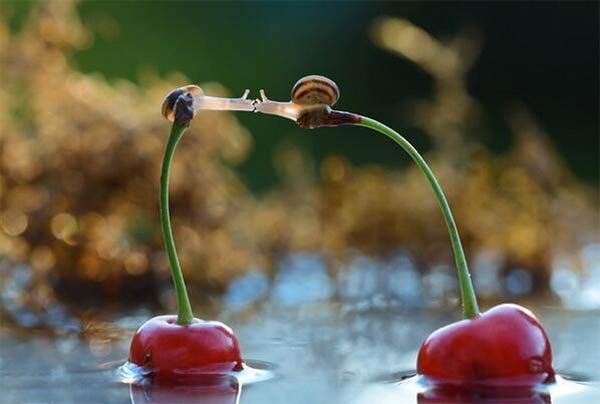 This amazing moment of two snails kissing on top of cherries captured by photographer Vyacheslav Mischenko, near Berdichev in Ukraine. They could be seen leaning towards each other in a desperate bid to kiss – before finally locking lips.
The snails pair in a romantic mood balancing carefully atop the cherry stems which are floating in a stream. Then they slowly stretch towards each other – while trying to stay upright – before eventually locking lips. Mr Mischenko, 48, described the moment as as 'sweet' – adding: 'The pair seemed really intent on reaching one another.'
via: dailymail
More Stuff For Your Inspiration:
Related posts Instagram
Instagram did not return a 200.