What Kind Of Housing to Buy For Rent?
Jahangir Agha, 3 years ago
12 min

read
778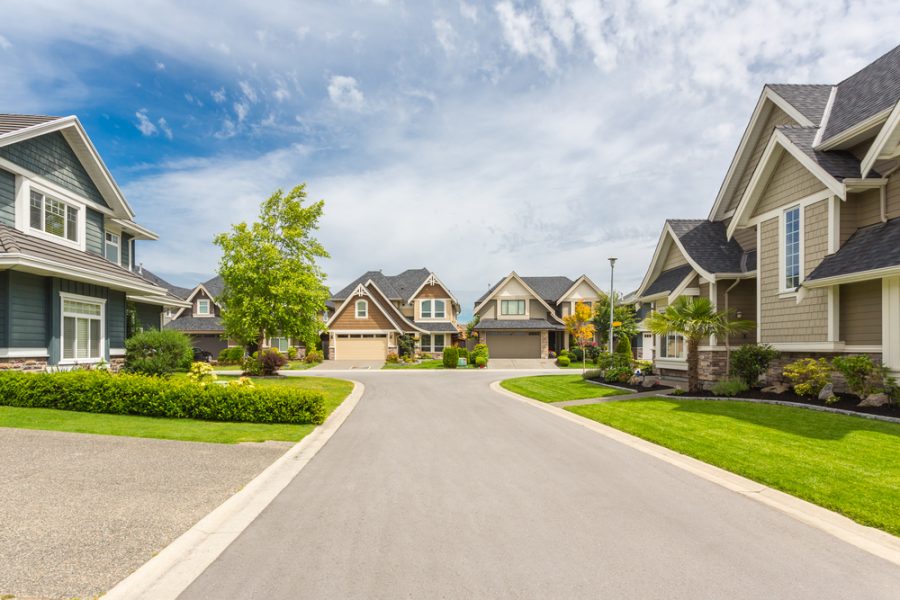 Investment in real estate is traditionally considered the most reliable. If we are talking about residential premises, then from these investments, you can extract good passive income, which is not inferior to deposits on deposits and the purchase of securities. For the sake of fairness, it should be noted that all of the above types of financial transactions are associated with certain risks and have their own nuances.
What kind of Housing to Buy for Rent?
To make a conscious investment in residential real estate in order to make a profit, you need to build on the practicality and pragmatism of investments. That is, you should not buy an apartment based on your own requirements and taste preferences for housing. It is necessary to focus on the desired category of tenants. To guarantee a stable and high passive income with a minimum of time and labor, the first step is to understand the intricacies of such investments.
Apartment Rental Statistics
To optimally plan your investment, you need to familiarize yourself with the average rental price on the real estate market in the cities of the UK for prices for one-room housing will be given:
Economy class, located on the outskirts of the city, but with neat, simple repairs and the necessary set of furniture and equipment;
"Granny" apartment, but not far from the center and infrastructure.
Rental Housing Business Principles
When investing in the purchase of house to let in Manchester, you need to determine an acceptable price segment of real estate for yourself, which will automatically designate a circle of potential tenants:
– the cheapest apartments are one-room apartments located on the outskirts, far from bus stops, schools, and shops, in an old (possibly emergency) house. As a rule, such housing has not been renovated for a long time. Potential tenants will be poor, self-employed students or people who come to earn money. Therefore, it is difficult to count on decent tenants in this case, but the restoration of the premises, if something is damaged, will be inexpensive;
– economy class apartments, in which "fresh" and neat, but an inexpensive renovation, not always new, but serviceable furniture and household appliances. However, such a property is also located far from the center and therefore is inexpensive. Finding tenants, in this case, is the easiest and simple, regardless of the rental period;
– middle-class housing. These are also one-room (less often – two-room) apartments, which differ from "economy" by more modern renovation and furniture, as well as a large amount of equipment. And the location of such housing will be closer to the center. This option is also in high demand, most often, of course, among wealthy students or young working families;
– middle-class apartments, but with a larger area. They have a larger number of rooms, with the remaining criteria being identical relative to the previous paragraph. This option is relevant for families with children and planning to rent housing for a long time, but finding such tenants is more difficult;
– elite class apartments with stylish modern renovation with an individual design, a full set of up-to-date equipment, and most conveniently located in the city center. Regardless of the size and number of rooms in such housing, finding tenants for it, especially for a long time, is a difficult task. But the prices are also the highest. It is appropriate to purchase such real estate in capitals or megalopolises in business districts.
Regarding the last points – due to the high cost of renting premium class housing, it is very difficult to find applicants for it. And this means simple premises and lost profits. Therefore, it is better to purchase such apartments for yourself and for rent – to maximally focus on the requirements of the desired group of tenants, and this is the condition of the housing and the convenience of its location.
The Target Audience
Regarding the requirements for rental housing by different groups of tenants:
– students or people who have come to work prefer cheap one-room apartments, which are located near traffic intersections or educational institutions (universities) and places of work;
– young families will find it more relevant to have a two- or three-room apartment with a "fresh" redecoration and located in the immediate accessibility of social infrastructure and transport interchange (or parking lot);
– It will be interesting for a group of people (students or workers) to rent three-room economy class housing with minimal comfort.
The following Categories of Citizens are Considered Ideal Tenants:
– students (mostly girls), seriously aiming at study, but in order to be safe in this case, you need to take the contacts of the parents (if they pay rent) in order to resolve possible conflict situations;
– young married working couples over 23 years old who are already more focused on a career and raising their material status than on entertainment;
– married couples with children who prefer to rent housing for a long time, but in this case, the issues of reimbursement of repairs should be discussed in advance in case of damage to such a child.
Based on the desired group of tenants, the area where the property is located is selected.
District
The main criterion when choosing real estate is its location; this significantly affects the size of the rent, and therefore the rate of return. You need to give preference to apartments located:
– near well-known higher (secondary) educational institutions with a good reputation in the city;
– close to transport stops, and even better – metro stations, which will facilitate the early search for tenants and justify the increased rent;
– near the parking lot if you plan to buy luxury housing;
– near a developed social infrastructure: clinics, shops, pharmacies, as well as schools and kindergartens (if the target audience is families with children);
– near the business center, when the desired tenants are wealthy business people (families).
These are the basic principles for a stable demand for rental housing.
Quadrature and Layout
According to statistics from the real estate market, the greatest demand is for one-room (maximum two-room units) apartments. According to popularity, the vertical rental looks like this:
One-room apartments up to 40 m2 or studios of 25 m2 with a balcony, new renovation, and maximum amenities. It can be economy or comfort class. In any case, such housing is more profitable: it turns out that the cost of renting 1 m2 is more expensive, maintenance and major repairs in total are cheaper, high demand due to the large target audience. As practice shows, such real estate pays off in 13 years, which is 2 years faster than two-room apartments of the same class.
It is important to buy two- and three-room apartments in case of very favorable conditions for them (if good discounts are provided in connection with the urgent departure of the former owners). But it is not easy to find tenants for such housing, and in maintenance (including repairs) they are more expensive than the popular "odnushki".
Multi-room apartments are considered the least liquid, and if they belong to the cheap segment, then it is generally unlikely to rent them out (only to groups of workers or students, which is associated with great risks of property damage).
One or several rooms in apartments should not be purchased, as this is fraught with conflicts with neighbors due to the constant change of tenants. The process of resolving disputes is also complicated since, in addition to both owners, the opinion of the tenants must also be taken into account.
As for the layout, the most secure and safe option would be a classic functional arrangement of rooms with regular shapes, isolated from each other (not walk-through). It is advisable to choose an apartment with a spacious kitchen and pantry.
"You shouldn't complicate the situation with Euro-layouts, beveled or smoothed corners, all kinds of terraces or bay windows. Not everyone likes these modern design trends, so it can be difficult to find tenants. Moreover, the condition of the apartment is much more important than the layout, "says Alexey Shmonov, CEO and co-founder of Move.ru, an Internet portal about real estate.
Finishing
Do not focus on expensive repairs – this does not greatly affect the rent, and renewing it every 5-7 years is not cheap. New wallpaper and linoleum will already be a sufficient argument to justify the increased cost. So, when decorating an apartment, you should adhere to the following recommendations:
– to purchase all building materials with a margin of 15% in order to be able to quickly eliminate minor defects (if necessary);
– it is better to decorate the bathroom and kitchen with tiles;
– it is easier to paint the ceiling, and in the case of an elite or a comfort class of housing – to make it stretch, but without complex structures;
– living rooms should be pasted over with washable wallpaper of not light shades and without unnecessary ornaments;
– interior doors must be taken either cheap, to save money with frequent replacement, or massive and reliable, to guarantee against damage;
– it is better to equip the bathroom with a shower stall to save space and reduce the cost of repairing it;
– do not make plasterboard partitions – they are easily damaged;
– it is better to build lighting devices into the ceiling or take non-hanging specimens that are easy to beat;
– you can hang blinds on the windows – they are much more practical and cheaper, or thick curtains that cover only window openings;
– it is better to install strong and reliable entrance doors.
You can make repairs on your own, if you have the ability to do this, you can resort to the help of construction teams, but this is expensive, and you can buy an apartment with decoration, even if it is in a new building, which will significantly save money and time since the cost of repairing the developer costs much cheaper due to the large quadrature.
But it's not just the quality of the finish that attracts potential tenants. The condition of plumbing and household appliances (equipment) is also very important.
Furniture and Household Appliances
In order to have a profitable and smoothly running residential property rental business, you need to furnish it. Most popular minimum requirements:
– a double bed with built-in drawers for the bed (you must immediately provide moisture-resistant mattress cases, which should not be removed by residents);
– a spacious wardrobe, better – under the ceiling, this will save usable space;
– a desk with a chair;
– open shelves for the necessary small things;
– kitchen furniture: a cutting and dining table with chairs, at least one hinged shelf.
The minimum set of household appliances is limited to a refrigerator with a freezer, a washing machine, and a stove with an oven. To improve the class of rented housing, you should additionally purchase:
– a TV, which must be fixed on the wall for reliability;
– iron with ironing board;
– Wi-fi router;
– microwave;
– Electric kettle;
– hairdryer.
In addition, tenants will be attracted by the availability of bed linen, which can be purchased at second-hand stores, as well as dishes, including a couple of pans and pots with cheap plates and mugs.
However, you should not buy a furnished apartment from a developer due to its high cost and the minimum number of items. But it is not wise to rent housing without furniture since many potential tenants do not even have the necessary minimum. Therefore, it is necessary to provide the tenant with at least the least conditions. The best option would be to spend money on functional, relatively old pieces of furniture, rather than ancient crumbling trash.
Primary or Secondary Housing
When deciding between the primary and secondary real estate market, it is better to give preference to the second option since it assumes the presence of developed infrastructure and ready-made repairs, which will allow you to rent an apartment right away. After all, the amount of rent and demand depends more on the location of housing than on the age of the house.
But the acquisition of real estate in a new building at the early stages of construction will save a quarter of the cost of finished housing, which means it has a financial benefit in the form of minimizing the initial investment. In addition, such real estate will have the most recent renovation.
Exclusivity
If you buy a spacious (regardless of the number of rooms) real estate with an exclusive renovation, located near a business center, then the best solution would be to rent it out by the day, which will increase demand and accelerate payback.
Also, among wealthy citizens (especially among top managers who came from European countries), apartments that are located in the attic, in the basement, or have a unique, unusual layout are popular, for which they pay an increased cost. In this case, the companies that have hired them are often the tenants, which simplifies the settlement of disputes.
Underwater Rocks
Quite often, passive income from renting a home is associated with certain risks: downtime of an apartment while searching for tenants and unscrupulous tenants, causing significant damage to property. A competently drafted property lease agreement with an indispensable inventory of such will help minimize the likelihood of these situations.
By the way, we have launched a Telegram channel, where we publish the most interesting news about real estate and real estate technologies if you want to be one of the first to read this material.
More Stuff For Your Inspiration:
Related posts