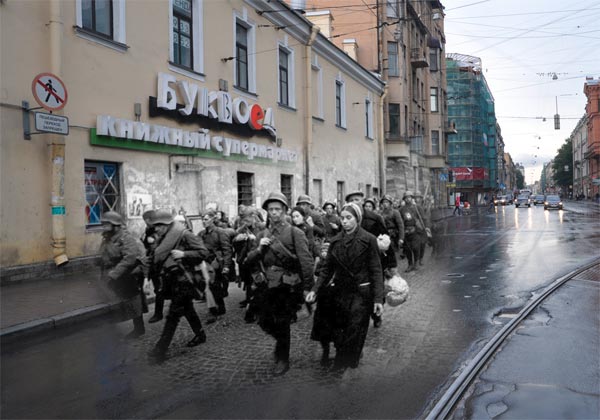 Russian photographer Sergey Larenkov took some old photographs from World War II and combined them with new perspective-matching photos. This technique is called perspective-matching photography or computational re-photography.
Computational re-photography is a fancy name for photos taken from the exact same viewpoint as an old photograph. Actually, that's just re-photography. The "computational" part is when software helps out.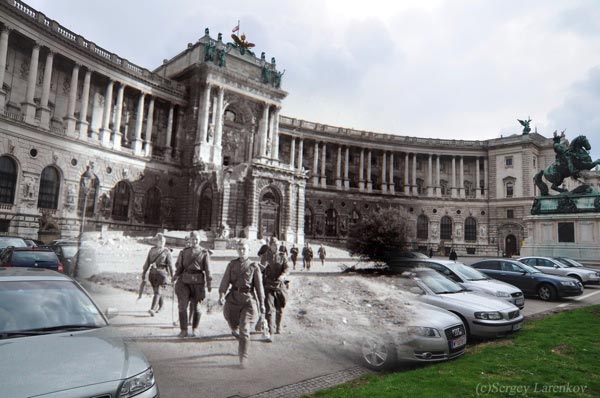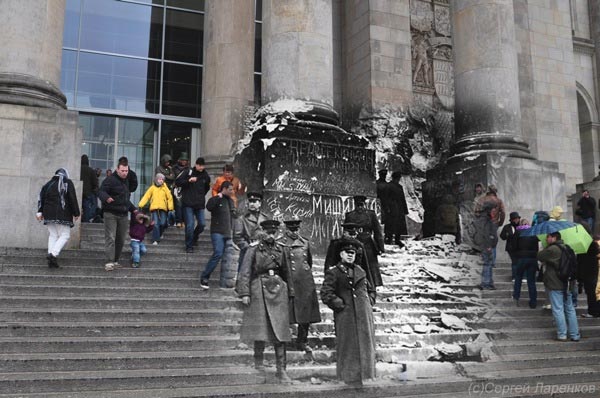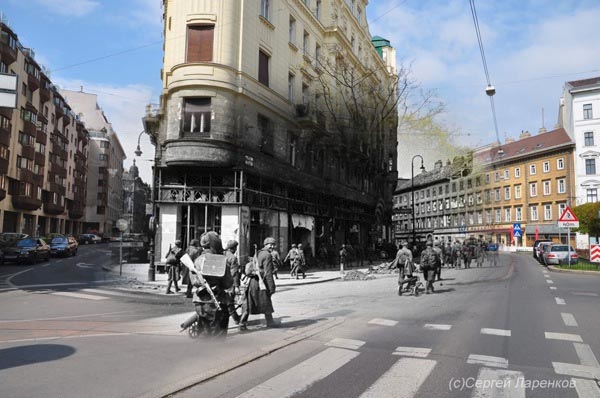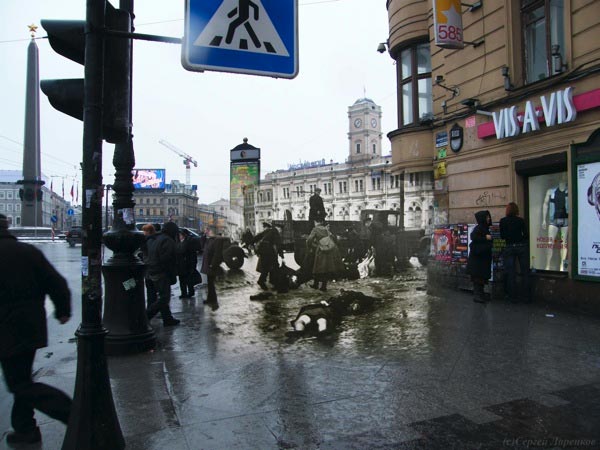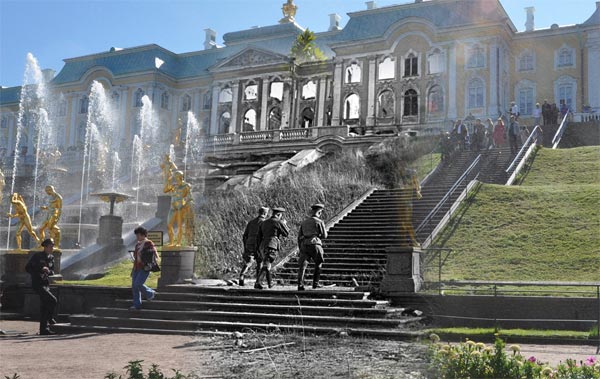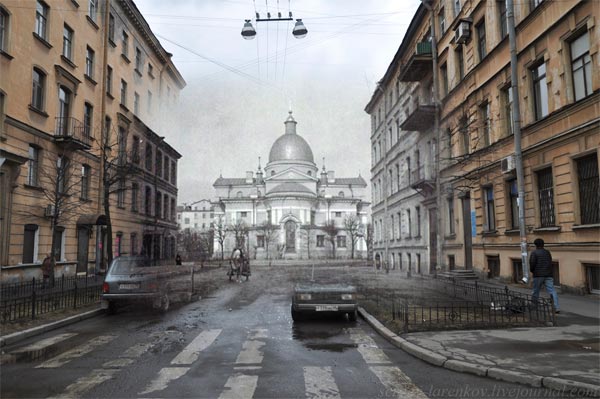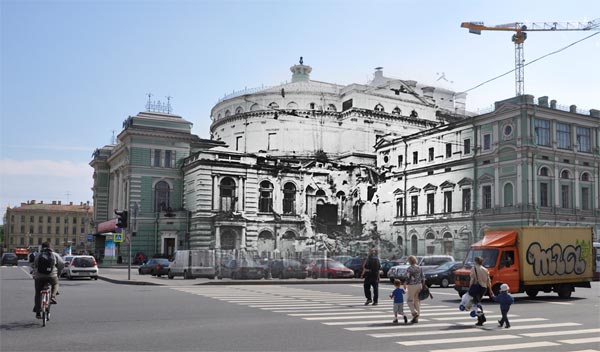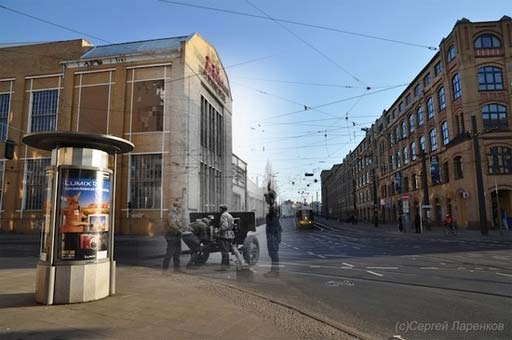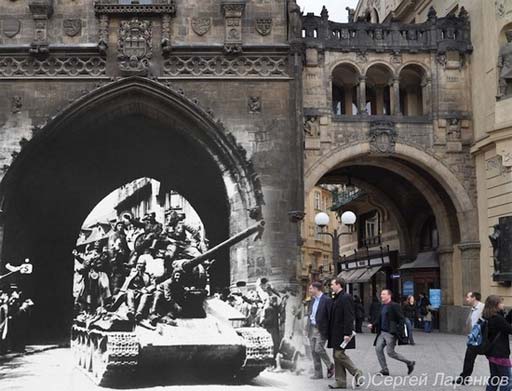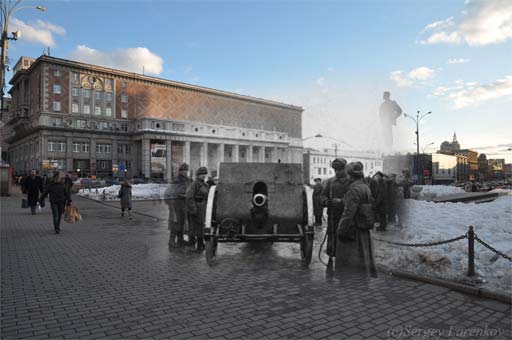 The shots really do have to be seen large, so check out Larenkov's LiveJournal Page.
More Stuff For Your Inspiration:
Related posts