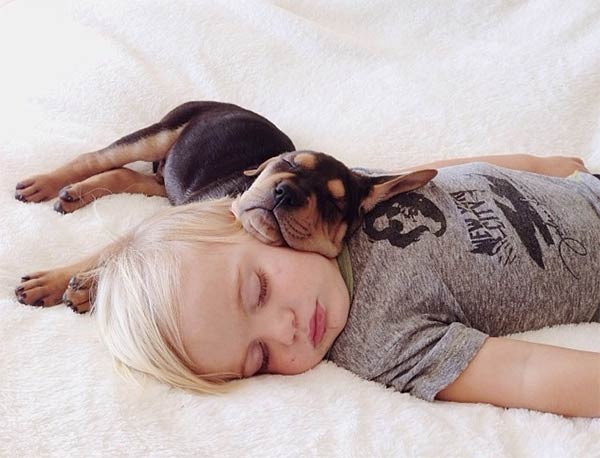 Jessica Shyba, a mother-of-three from California adopted a puppy Theo from a rescue shelter. Just three days after bringing tiny Theo home, the 7-week-old pup nestled in and fell asleep right on top of Beau as Shyba was rocking him down for an afternoon nap.
Since that day, the two have been dozing off together every since. Shyba's Instagram photos show just how comfortable the two are in each others embrace, remaining sound asleep in each others company for two hours each day.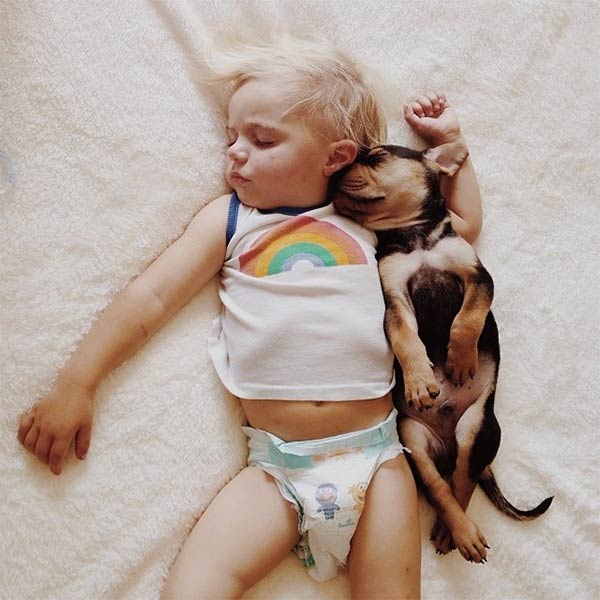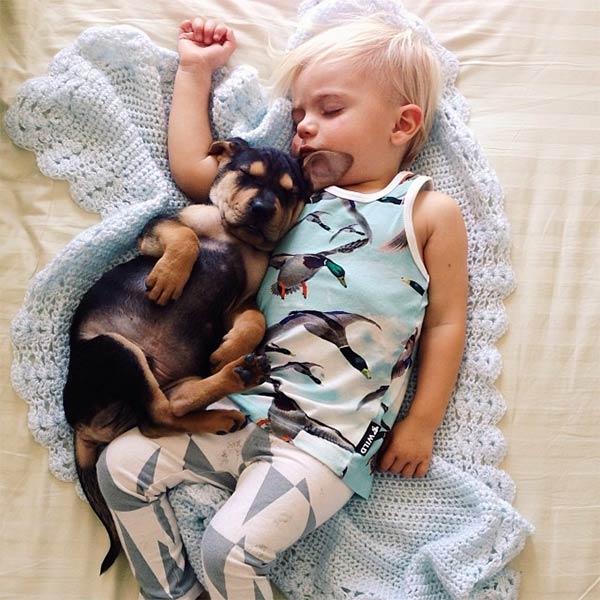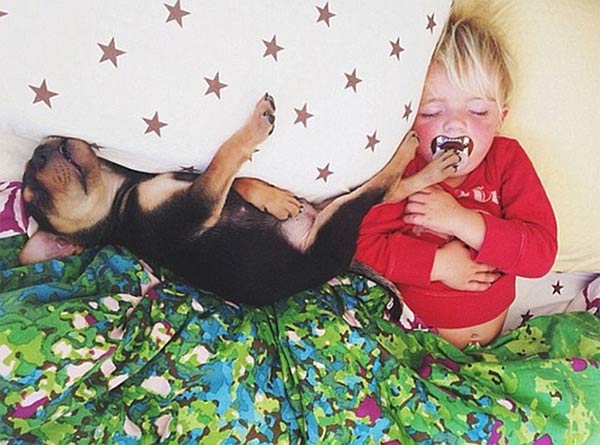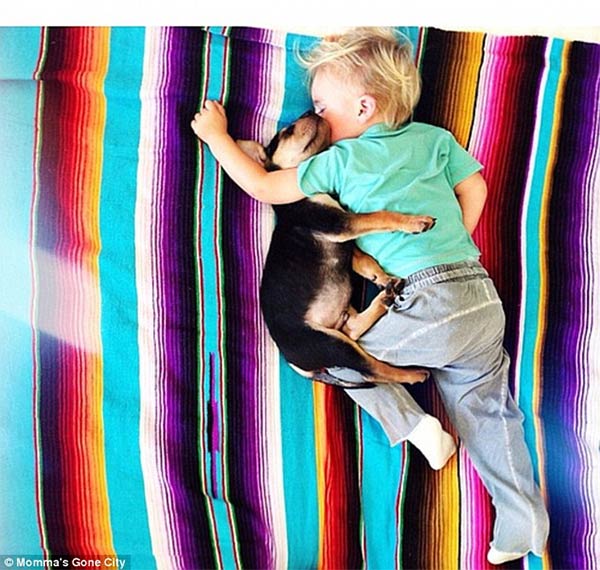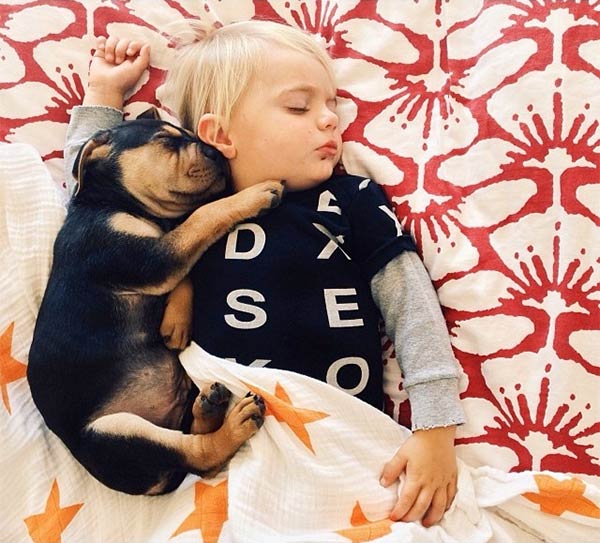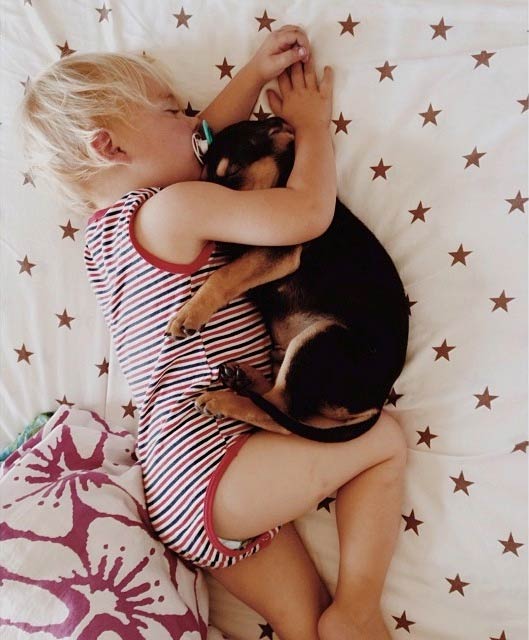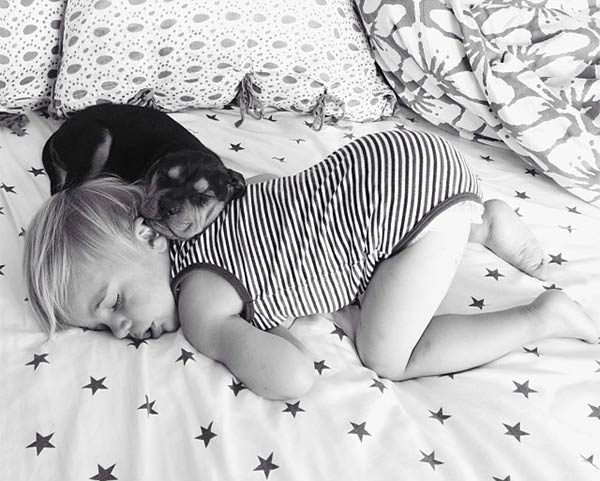 via: dailymail
If you enjoyed this post – we highly recommend:
Cute Friendship Between Japanese Boy & His Bulldog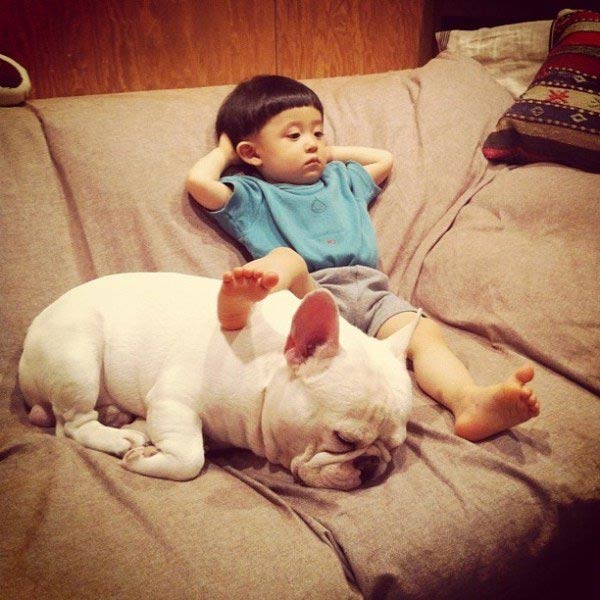 More Stuff For Your Inspiration:
Related posts Instagram
Instagram did not return a 200.