Personal Healthcare May Lead To Debt Crisis Is Not Managed Properly
Jahangir Agha, 4 years ago
5 min

read
907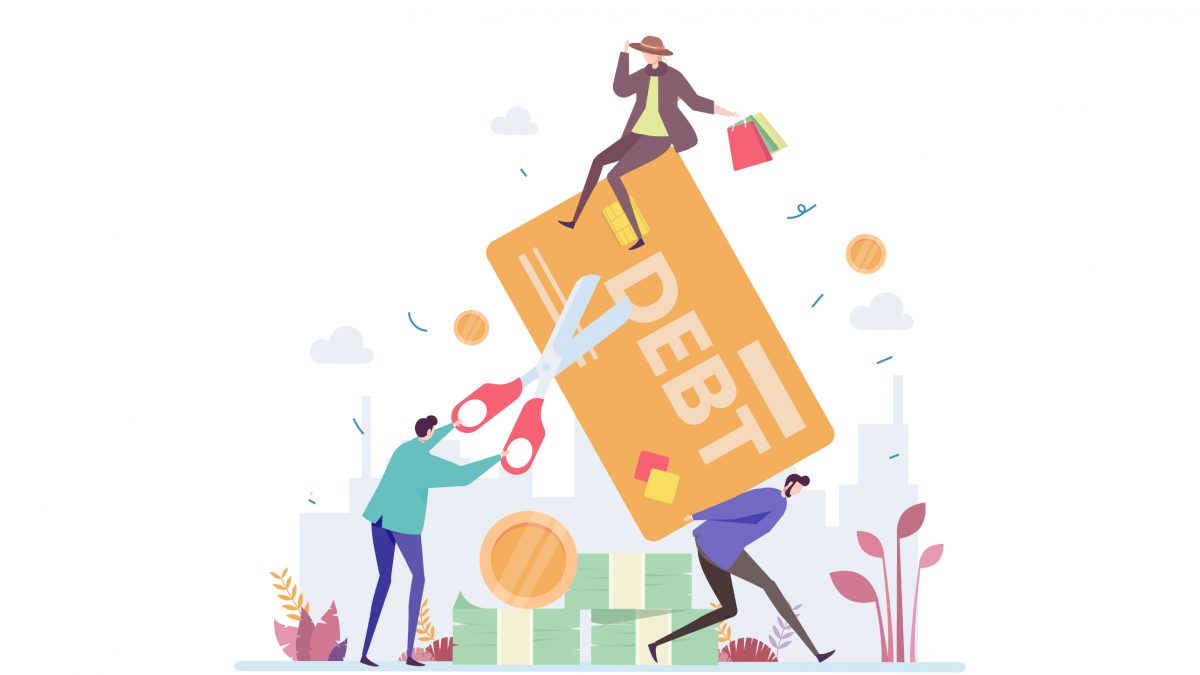 Your health, as well as that of your family, is one of your prime concerns. Any medical emergency might come in your way, and most of the time it will happen when you least expected it. It is true that most people nowadays are cautious in their investments and financial management and make regular investments, take out different types of insurance policies to deal with such emergency situations.
However prudent you may be, the rising costs of medical bills are not a natural element to handle. The stress and deficit in money lead to further deterioration in health, mental peace, and even your sleep. Therefore, you have to find alternative sources to foot the medical bills and take on more debt by borrowing money from banks, financial institutions and line of credit. You may even start using your credit card as well.
Medical conditions often cloud your decision-making ability which is why you make mistakes while frantically looking for money. All these may lead to the debt trap which everybody wants to avoid. However, stressful medical debts do not always come by choice, and most of the times it is a compulsion than a necessity.
Even if the process is elective, you still find yourself shocked when you receive the final bill and discover that you are unprepared to pay it in a timely fashion. The unpaid bills will add up quickly and spiral out of the ceiling without warning.
Using your credit card
Using a credit card seems to be the most viable and convenient option but make sure you know the consequences before you ask the person at the counter to swipe your card. Ideally, credit cards loans are the most terrible ones as it carries the highest rate of interest. It can be as high as 2 to 3% each month depending on the policy of the credit card issuer. You may feel that you will be able to pay it back within the interest-free period that often ranges from thirty days to forty-five days, once again depending on the credit card issuer's business policy and terms. This seldom happens, and your loan starts incurring interests. What is more concerning is that such interest is compounded every month and gets accrued with your principal loan amount eventually ending up as an unmanageable debt.
Medical financial loans
When such a situation arise when you need to take on loans to meet your medical bills, it is best to consider all your options before you finalize on anyone.
You can consider the medical, financial loans once you feel that the medical bills have started piling up and lying unpaid. There are a lot of reasons that you should prefer taking on such loans than any other type.
These loans usually carry a low rate of interest and have flexible terms, therefore, being more affordable than the credit card loans. Just make sure that you talk with the provider at length before signing on the loan agreement.
Medical financing loans usually have a very simple and easy application process and most of the times you can apply and complete are required forms online. This means your loan will be approved fast. You can make the payments early to eliminate the changes in the medical bills growing any further.
Another significant aspect of such medical, financial loans is that these loans are not provided depending solely on your FICO score and credit history. Several such loan providers will understand the difficult times you are going through and your financial distress and follow other unique systems to judge your creditworthiness.
Consider personal loans
It is wise to research thoroughly before you take on any further loans. If you are unsure and want expert tips and advice for relief, then you can visit and contact reliable sources such as https://www.nationaldebtrelief.com/debt-consolidation/ and others for that matter. You may even be advised to take on a personal loan to meet your medical expenses.
These types of loans are also very useful as it carries a low rate of interest and certainly much less than your credit card loans.
With simple and fast processing you will get the required funds quickly, but once again you must be selective as to whom you choose. You can access the fund through your bank account to pay the bills and at the same time get the desired mental peace.
Devastating effects of medical debts
If you ignore medical debt and try to manage it on your own, you may end up ruining your credit rating.
Catastrophic medical events can make even the most practical and careful person wholly devastated. Also if you have been very careful and managed your financial life taking care of every area, you will not be able to handle a growing medical bill.
Your modest credit card expenses will go up, and you may even have to think about using your emergency saving funds and retirement benefits.
All these will result in your FICO score plunging and the medical debt collectors visiting your home day and night hounding you even in your dreams.
The most significant fact about medical debt is that most of the people do not even know that their medical debt is in collections, according to the Consumer Financial Protection Bureau study.
They come to know of it only when they get a phone call from them or happen to check their credit report.
In short, you will find that you are considered as not eligible for any loans in the future from any banks and other financial organizations. You may even find it difficult to switch your job if you have to under such situations.
It means you will be left with only one option and that is to take out loans carrying a higher rate of interest. Moreover, you will not get the amount that you require or want to borrow. You may even have to give something as collateral which is also much riskier if you happen to hold your home as collateral.
More Stuff For Your Inspiration:
Related posts