Work Offshore
Jahangir Agha, 1 year ago
0
3 min

read
1140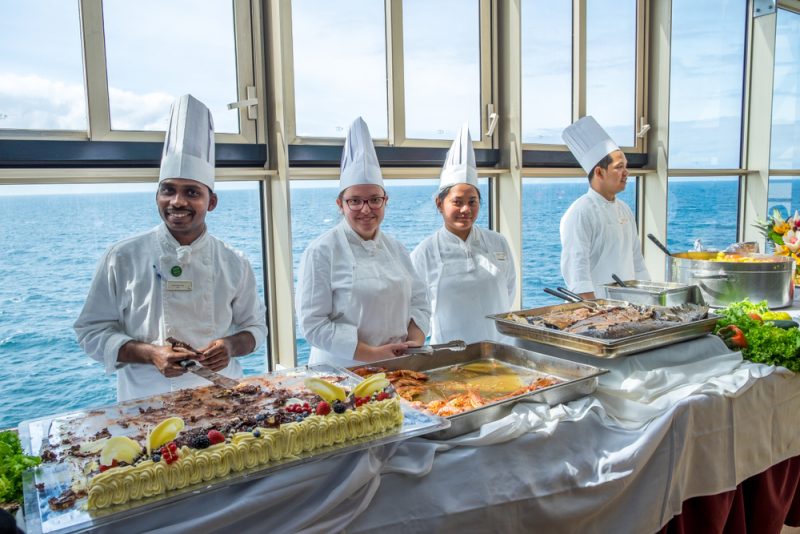 Do you want a different profession where you get the opportunity to travel around the world, meet new people and have exciting career opportunities? Then an offshore job may be something for you.
Many Opportunities Offshore
There are around 90,000 people working in Norwegian maritime industries, which create a total value of 17 million USD. Norway is a leading maritime nation, and the shipping industry is one of the country's oldest industries. There are many exciting and available job opportunities at sea for those who want a slightly different job.
There are several opportunities for finding a job in the maritime industry, and you can choose a profession that offers you several exciting opportunities for development and promotions.
The Most Common Occupations at Sea
With a job at sea, you get to meet many different occupational groups as you sail from port to port. Some professions require longer education, while others require a professional certificate. The most common occupations at sea are:
Captain
The captain has a great responsibility for everything and everyone aboard the ship and is the chief administrative officer on board. As a captain, one must, therefore, have expertise in much more than the maritime subject, such as management and finance. There is a requirement for a clean criminal record to get a job as a captain, and in addition, you must have good eyesight and hearing.
First mate
The first mate is the ship's navigation officer, responsible for navigation. Board members are divided into 1st mate and 2nd mate, depending on how much experience they have. A commander is second in command of a ship and acts as the captain's right hand. Like the captain, the chief officer must have a clean criminal record, and good eyesight and hearing.
Sailor
The sailor is a specialist in the deck department and deals with everything from maintenance, loading and unloading, guard service, and assistance during arrival and departure. As a graduate, you start as a light sailor, and after three years you become a sailor. There are many opportunities for further career development.
In the engine room
There are many people working in the heart of the ship, the engine room. Here, you are responsible for ensuring that technical installations work at all times, including power, pumps, motors, and boilers.
The chief engineer is the technical chief and then follows the machinists. With an education in ship mechanic, you can work both as a "motorman" on board a ship and in the mechanical industry on land. A ship electrician assembles, adjusts and repairs the ship's electric motors and generators.
Chef
The ship's chef is responsible for cooking for both the officers, the crew, and the passengers. It is usually the chef who decides the menu, orders goods, and records the consumption.
An important part of the chef's responsibility is to ensure good health, well-being, and a good environment onboard the ship.
Work in the maritime sector
There are many who work in maritime missions, who have never set foot on a ship. The maritime industry consists of shipping companies, equipment suppliers, service providers, and shipyards spread along the Norwegian coast.
The maritime industry is largely focused on petroleum activities, and the decline in recent years has had significant consequences. The current situation is still characterized by the downturn, but the trend now seems to be reversing.
Therefore, there are good opportunities to work at sea and with maritime assignments on land, also in the future. If you are uncertain about the opportunities available, you can go through a recruitment agency.
More Stuff For Your Inspiration:
Related posts Instagram
Instagram did not return a 200.