2022 Wedding Flower Trends
InspireFusion, 1 year ago
3 min

read
72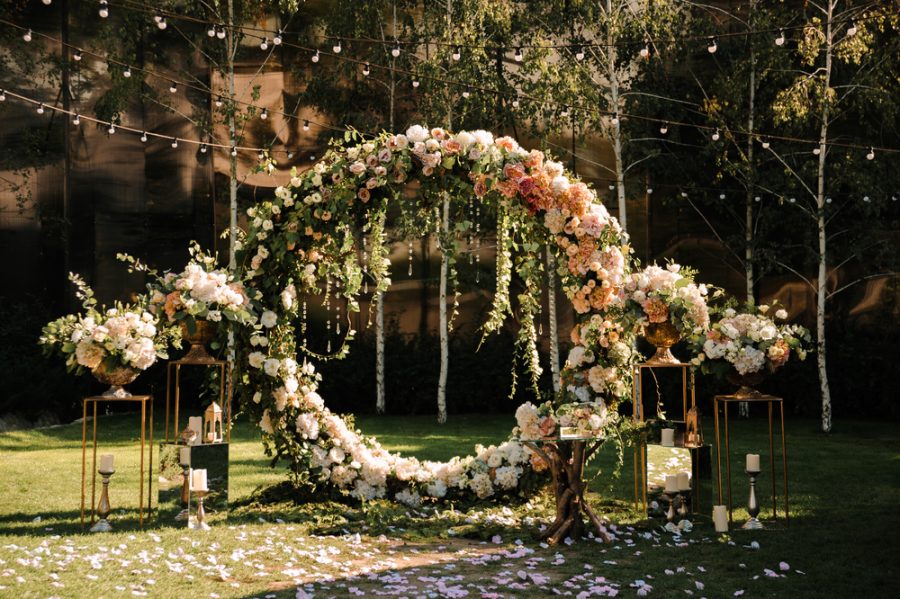 For the last two years, couples have been unable to have the lavish wedding ceremonies they had hoped for, with many being forced to push their date back by one or even two years. Now that most social distancing restrictions have eased, weddings are officially back on, and given the long wait that many couples have had to endure, it's expected the 2022 wedding season is going to be bigger and bolder than ever.
As always, a new year brings with it new trends, and one of the biggest changes we're anticipating is in the form of flowers. Most of us have spent the majority of the pandemic getting back in touch with nature, and this is reflected in wedding florals for the 2022 season.
If you're looking to get married this year, here are some of the top trends you can expect in the wedding flower department.
Lots of greenery
There was a time when roses dominated wedding bouquets and greenery was kept to a minimum, but that couldn't be further from the current 2022 trend. Bridal squads are loving foliage bouquets, despite the relative unpredictability of vines and trailing leaves. These types of bouquets work especially well if you have simple, classic bridalwear because the sharp green hues and varied textures will really pop against the smooth dresses.
Opposite color pairings
Traditionally, weddings are all about exemplary color coordination and sticking with the same color palettes, but change is afoot in 2022. We're seeing more brides pairing bright oranges with deep purples, or adding unexpected pops of color into an otherwise simplistic arrangement. Not only does this make a refreshing change from what has been the norm for years, but it also draws more attention to the bride and she's walking down the aisle.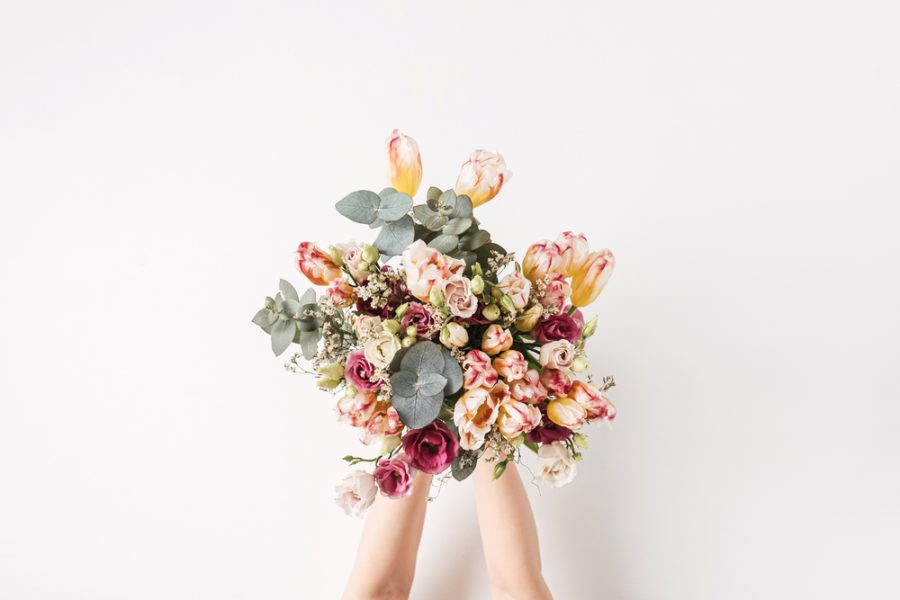 Unrefined texture
Gone are the days when bouquets are tightly packed with nothing but pristine flower heads – couples are loving the look of unrefined nature. This extends further than just bouquets, though. Where wedding arches used to be very intricately put together with not a single petal out of place, more and more people are loving the unpredictability of loose foliage and vines – perhaps an ode to embracing the spontaneity that the pandemic sprung upon us all.
Strong scents
Flowers are undoubtedly there for aesthetic reasons at a wedding, but this is no longer their primary purpose. Whilst it's important for weddings to look nice, they need to smell equally as good, too. Flowers are like a natural perfume and can really add to the overall feel of a venue and day, so we're seeing more of an emphasis on this in 2022.
Aromatic florals like magnolia and jasmine are set to be prevalent this wedding season, as well as lilies (which are starting to disassociate from being just funeral flowers thanks to their beautiful scent).
Bold backdrops
The final notable flower trend for the 2022 wedding season is bold backdrops. Arches have been popular for a long time, but couples looking to tie the knot this year are straying from the uniformity that has always been traditional. From circular arches to entire foliage walls, couples are really embracing flowers as an aesthetic. The benefit of this is that flower backdrops look great from a photography point of view, but they also add dimension to simplistic venues and can really transform a space into a natural haven. Think aisle decorations but bigger and bolder – that's the trend this year.
Summary
If you're looking to get married this year, what sort of flowers have you gone for? Have you opted to stick with the traditional arrangements, or are you hopping on the 2022 trends?
More Stuff For Your Inspiration:
Related posts