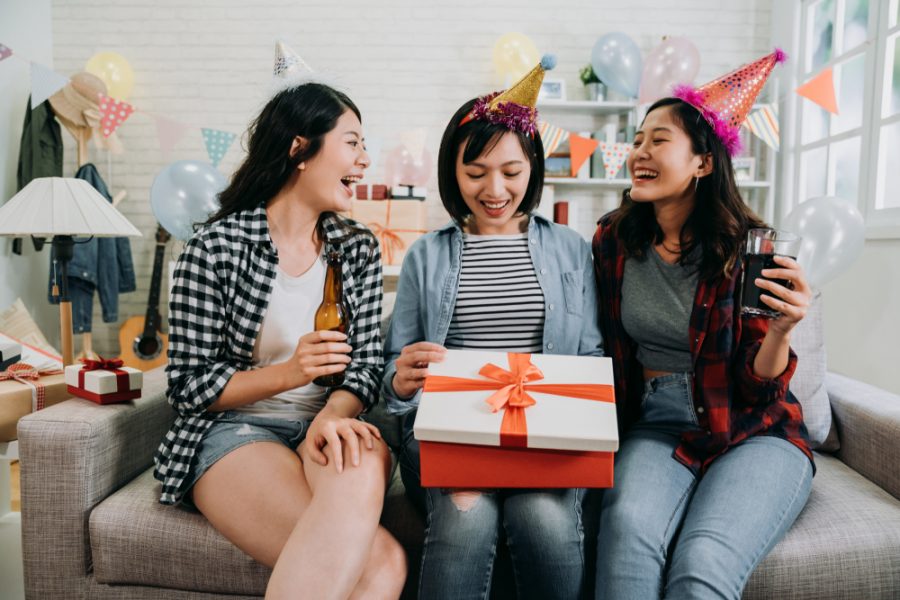 It happens to everyone. Life gets busy, calendar pages flip, and suddenly it hits you: you've forgotten someone's birthday.
Nobody wants to be the bad friend who forgoes a birthday gift, but what do you get someone at the last minute? You want to seem thoughtful, without making a costly mistake that can't be returned (because—let's be real—who's holding onto their receipt when they're in a rush?).
Fortunately, this list has you covered. Read on for four last-minute birthday gifts that your friend will love!
#1 Treat Them to an Outing
Sometimes, the best gift is a nice experience. It's also the best last-minute gift since it doesn't require a trip to the store. Some ideas for a fun birthday outing include:
A meal – Treating them to a nice meal is a great way to show you care and spend some quality time with your friend. If they already have plans for birthday dinner, offer to take them for a more casual meal—like breakfast or lunch (or brunch!). Make a quick reservation on the go with an app like OpenTable, and nobody will suspect this idea wasn't weeks in the making.
A night out – Get your boogie on by offering your friend a night on the town! Buying them a round of drinks and getting them out on the dance floor is a last-minute gift that's anything but boring.
Plan a trip – Planning a trip for your friend is the ultimate last-minute gift because it happens later. Showing up to the birthday party empty-handed isn't so bad when you tell them they have a relaxing vacation in their near future.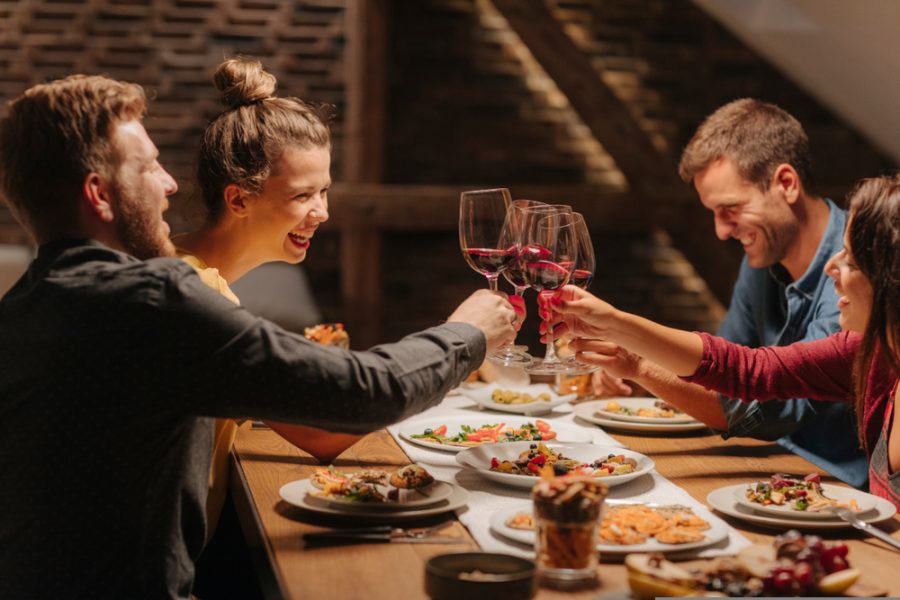 #2 Surprise Them with a Delivery
Nothing says happy birthday like a thoughtful gift brought straight to their door!
Depending on your friend's tastes, you can have the perfect gift delivered to their home or office to make them feel appreciated. Some popular options include:
Chocolate
Charcuterie
Fruit basket
Cupcakes
Spa kit
Add a personalized card wishing them a happy birthday and you've got the perfect last-minute gift that feels anything but rushed. The best part? You can order a same-day birthday delivery if you squeeze it in before 2:00 p.m.—just the right amount of last-minute.
#3 Hook Them Up with a Subscription
Physical gifts are so last decade. Everyone knows that subscriptions are the key to people's hearts this year. If you know your loved one is lacking in the digital department, try hooking them up with a year of service as a last-minute gift.
Some subscription ideas they may not have include:
HBO Max
Amazon Prime
Spotify or Apple Music
Book of the Month
Birchbox
Ipsy Glam Bag
FabFitFun
Bespoke Post
Just because you lack preparation doesn't mean you don't have a good sense of what they want or need. Think about their internet usage and equip them with a subscription they'll love.
#4 Give Them a Gift Card (But Make it Thoughtful)
This one sounds cliché but give it a chance. If done properly, a gift card can be the perfect last-minute present—as long as it seems intentional.
Pick up a gift card from a place they like to frequent often… really often. For example:
Their favorite coffee shop for the caffeine lover
A beauty supply store for the makeup enthusiast
Their favorite restaurant for the foodie
A high-end retailer for the fashionista
The trick to elevating this last-minute gift idea? Include a thoughtful card. Yes, this means getting your inner writer on. You'll want to include a heartfelt message crafted by you (not by Hallmark) to truly steal the show and make your gift card seem more meaningful.
Boom—you've completely avoided the gift card shame!
Great Gifts Can Be Last-Minute
So maybe you'll mark your calendar a little better next year, but that doesn't make this a wasted birthday!
It's possible to be thoughtful and forgetful. All it takes to save this potentially disastrous situation is a little logic, and a whole lot of knowledge about your loved one. Good luck, and happy gifting!
More Stuff For Your Inspiration:
Related posts