Best Passive Income Ideas for Retired People
Jahangir Agha, 4 years ago
5 min

read
1888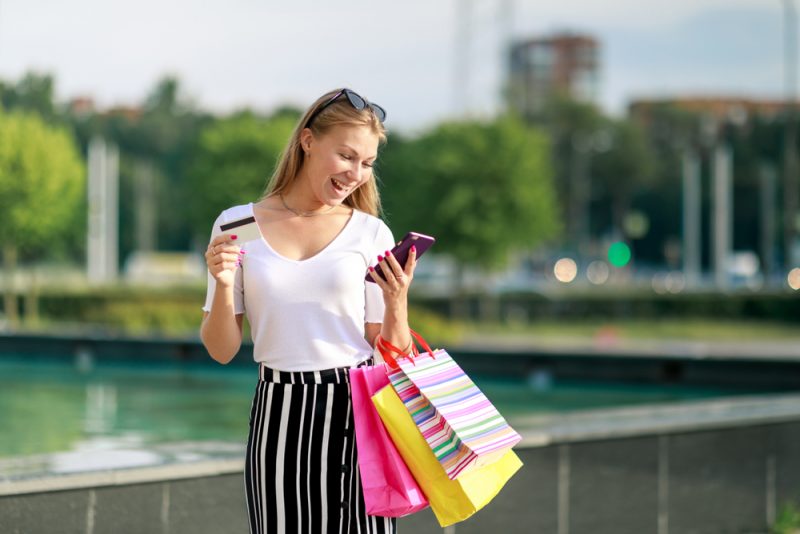 You spent several decades in the workforce and built up a decent retirement fund. After all those years of hard work, you are finally retired and able to live your life on your own terms. Unfortunately, though, you don't have enough money to do everything you dreamed of doing once you retired. Or you are concerned that your savings will run out too quickly.
Sound familiar?
This is the type of situation that many retirees face, and they often end up feeling like the need to rejoin the workforce in order to make ends meet or have enough money for the things they love.
If you are in this situation, passive income could be the solution. With the right passive income streams, you can create a source of income that isn't directly tied to the hours you work. You typically need to invest some time, effort, and possibly money in the beginning, but once you have everything all set up, you can generate revenue with minimal ongoing work.
There are all sorts of great passive income stream ideas for retirees. Keep reading to learn more about some of the most popular options.
Rent Out Extra Space
Was your home left with unused bedrooms after the kids left the nest? Or do you own a secluded cabin in the woods that you only visit a few times each year? If so, you could earn extra money simply by renting out your unused space. Thanks to sites like Airbnb, travelers book everything from entire houses to tents (yes, tents) for short-term stays. If you have space to rent in a major city or near a popular tourist destination, you should have no problem renting it out consistently. Even if you are in a more rural area, though, you could still make a decent bit of money by renting out your spare room.
Write an Ebook
Have you spent decades dreaming of having enough time to write a book once you finally retired? That time is here, and thanks to self-publishing platforms like Amazon's Kindle Direct Publishing, you can sell your books around the world with no upfront investment. Whether you write nonfiction or fiction, it takes just five minutes to publish using Amazon KDP. Once published, your work shows up in Kindle stores worldwide within just 24 to 48 hours. It costs nothing to get started, and you can earn royalties of up to 70% of the purchase price for every copy that is sold.
Sell Your Photos
If you enjoy taking pictures, selling them online is a great way to earn some extra money. Businesses purchase stock photos for their blogs, websites, and marketing materials regularly. When you license your images through a site like iStock or Shutterstock, you receive a percentage whenever someone downloads them.
You don't even need to be a professional photographer or have access to a fancy camera. In fact, if you have a decent smartphone, you can make money selling your pictures using an app called Foap. When you sell photos on Foap, buyers pay $10 and you receive $5. Each photo can be sold an infinite number of times, so there is no limit to the amount of money you can potentially make.
Use Cashback Apps
Wouldn't it be great to get paid for buying the things on your grocery list? With cashback apps like Ibotta, you can. Once you download the app and create an account, you'll be presented with a list of current offers for things like food, health and beauty items, and pet supplies. Purchase the appropriate items, upload your receipt, and you earn a set amount of cash back.
You can also use apps like Ebates when shopping online to earn a percentage of your total purchase price back. If you do a considerable amount of shopping online, the savings can really add up!
Spend with a Cashback Credit Card
There are also credit cards that offer cashback rewards. Use them for paying bills, buying groceries, filling up your gas tank, etc. and you'll earn a percentage of the amount you spent in the form of a cashback reward. If you want to really maximize your income potential, use a cashback credit card in conjunction with an app that offers rebates.
Start a Blog
If you enjoy writing but don't want to write an entire book, blogging is a good option. Once you decide on a niche and start creating content, you can use your blog to generate passive income in a few different ways. You can run advertisements or make money by using affiliate links. Building a successful blog takes a bit of time and effort, but it can be a great way to earn extra money as a retiree.
Advertise on Your Car
Thanks to companies like Wrapify and Carvertise, you can get paid for turning your personal vehicle into a mobile advertisement. These companies apply removable advertisements to vehicles and pay drivers based on their location and the amount of time they spend driving. If your retirement plans involve getting out and exploring the country by car, this could be a great way to offset some of your travel expenses. Keep in mind, though, that in order to qualify, you typically need to have a clean driving record and a car that isn't more than a few years old.
Conclusion
After several decades of working, retirees like you deserve to have some time to relax and enjoy life. With the passive income stream ideas listed above, you can start earning extra money without needing to go back to work. While a bit of time and effort is typically required upfront, these income streams are relatively self-sustaining and don't require you to spend your days working on maintaining them. Once you start earning income that isn't directly tied to your time, you'll wonder why you didn't pursue passive income sooner!
More Stuff For Your Inspiration:
Related posts