Important Tips to Remember when Selecting an International Travel Insurance Policy
Jahangir Agha, 4 years ago
3 min

read
889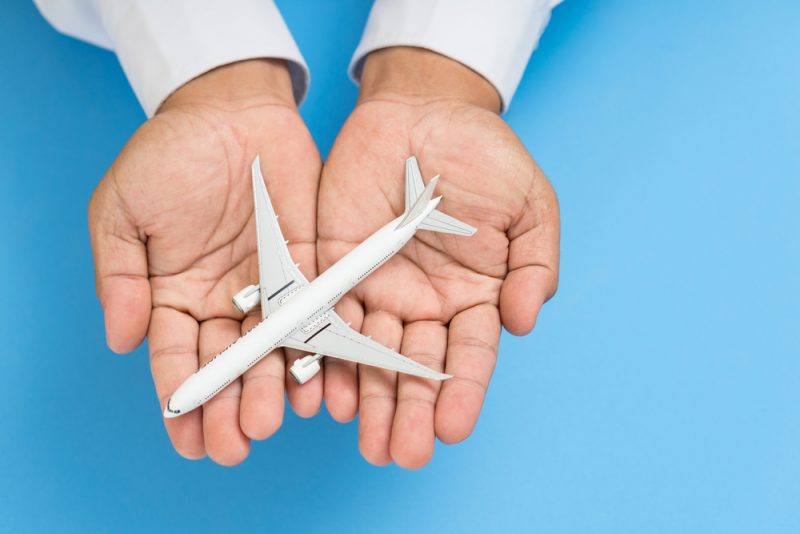 Travel insurance coverage is often overlooked by most people. It is mostly looked at as a product for worrywarts or prone to danger and is easily neglected in the process of planning a vacation or any trip. However, aren't we all prone to unforeseen risks when traveling?
Risks such as medical emergencies, thefts or losses, accidents and legal threats can take a toll on you financially. Thus, taking a travel insurance coverage that covers unforeseen events during travel that includes a wide array of risks can help you in case of any misfortune.
With the numerous plans made available for you through different insurance providers, choosing the right plan for you might be a daunting task. Here are some important questions and tips for you to keep in mind when choosing your travel insurance:
How Often do you Fly?
There are various plans available in the market according to your needs during travel and travel types. Single plans are apt for short travel trips and multi-plans are perfect for frequent fliers. If you are a student or a senior citizen traveling to a particular country frequently to visit your family, the multi-annual trip plan would be the best option for you. Premiums for each plan differ from one another.
How Long is Your Trip?
The duration of your trip can determine your premiums. Longer trip stays means higher premiums.
Your Medical History and Report
While medical insurance covers basics of your trip, there are some things that may not be covered. Your health and age play an important role in your travel policies. If you happen to have any pre-existing ailments or illnesses, it is best to check with your policy provider if they are covered before purchasing your insurance.
Your Destination
The cover you choose should be largely influenced by the destination you choose to travel. For example, European countries have largely expensive medical costs when compared to South Asian countries. Similarly, travel insurance for Canada from India might be less expensive than the ones to the USA. This becomes a vital factor when calculating your premiums. Thus, do your research based on your region, before making your purchase.
What's Your Itinerary?
While some may be struck by wanderlust and simply enjoy exploring and staying at a new place, others prefer indulging in adventure activities that are unique to the place of travel. For example, skiing, trekking, water sports, etc. These adventures require special covers due to the risk of participation in these activities that are not covered otherwise.
After all, your dream of celebrating your birthday in London or experiencing Australian Outback should not be derailed by events that are out of your control! International Travel insurance is not just paperwork. It can help you heaps when you face a problem during your trip, especially financially.
Do your research of various providers and their offerings such as payment options discounts and freebies, coverages, claim settlement ratio and more, while making your purchase. This will help you make a wise decision about the plan you should be picking to avoid glitches during your travel.
More Stuff For Your Inspiration:
Related posts