Here's What Gives the Vivo V17 Pro an Edge over other Smartphones
Jahangir Agha, 1 year ago
0
5 min

read
1192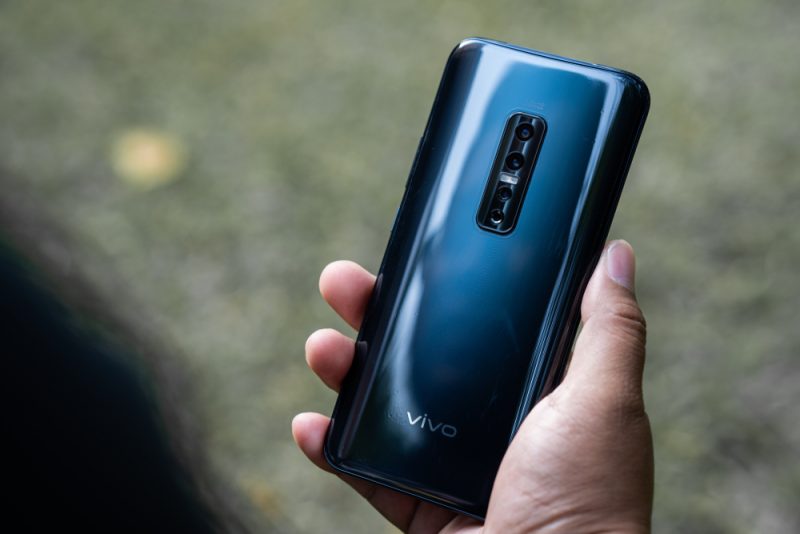 Introduction:
Vivo smartphones are attracting eyeballs of smartphone users with their enthusiastic adoption of new and innovative technology. Different smartphones in the Vivo V series have brought to us exceptional technologies, from the world's first Half-Screen In-Display Fingerprint Scanning Technology to Screen SoundCasting Technology and an Elevating Front Camera. Vivo latest smartphones always come with a technological edge that adds to the zany, zeitgeisty personality of the brand.
Now, the brand is gearing up to launch the Vivo latest smartphones, touted to be the successor of the Vivo V15 Pro. The Vivo V17 Pro comes with a lot of upgradations and technological advancements, in addition to bringing the fun and candid pop-up selfie camera.
V17 Pro will have the Snapdragon 675 SoC at the helm and boasts of 8GB RAM to 128GB storage, a 6.44″ FHD+ notchless Super AMOLED display and a fingerprint reader embedded in it. These are some of the best Vivo mobile 4G models.
Let us have a look at the Vivo dual camera that is catching all eyeballs. 
From the Camera Lens of the Vivo Smartphones
The Vivo latest smartphones are bringing enviable features in their cameras. The back of the V17 Pro houses a quad-camera setup with a 48MP main sensor joined by an 8MP ultrawide-angle module and two 2MP units to bring depth and macro-coverage to the device. It also boasts of a dual selfie camera, but that is not the eye-catching feature alone. This dual front camera consists of a 32MP primary selfie camera, supported by another secondary camera, potentially even a 2MP depth selfie shooter. Rest assured, you can capture your selfies with matchless clarity and visual detail.
To top it off, the camera comes loaded with photo-editing features that can put any photo-editing app to rest – portrait lighting effects, face toning, you name it and they have it. Thus, overall the Vivo V17 Pro comes with four cameras on the back panel and two cameras on the front.
But even this is not it. With an emphasis on the model's selling point, #ClearAsReal, the Vivo smartphones feature a dual pop-up selfie camera.
What's popping?
This is a novel, trendsetting innovation: the presence of a dual pop-up selfie camera module on the Vivo V17 Pro smartphone is a breathtaking upgrade over the single pop-up selfie camera module available on the Vivo V15 Pro. What's the deal with the pop-up camera phones?
Such phones are designed to do away with bezels and notches in favour of a pop-up selfie camera that's hidden in the top edge of the phone. As the name suggests, such cameras pop out or slide out to give you the perfect capture, but otherwise, remain in the body of the phone so that you can enjoy a bezel-less and seamless exterior.
How do Pop-Up Cameras work?
This flawless FullView experience that comes courtesy of the radical breakthrough of the Pop-up Selfie Camera was also a feature of the earlier model. Until now, the phones with pop-up cameras ran the risk of looking uncomfortable. But with such a technology up-gradation, the design is more ergonomic as well as classy at the same time.
A bezel-less breakthrough?
Not only is the pop-up selfie camera a convenience, but the depth sensors in the camera are also a major attraction in that they enable the Vivo smartphones to have an edge-to-edge display with really high screen-to-body ratios. In turn, the designs look sleeker and classier. Pop-up cameras are either motorised or manual. In this case, a highly sophisticated micro-stepping motor is housed within the phone's body. In the previous model too, the motor fully elevated the camera in just 0.46 seconds.
Other features
Clearly, the camera is what sets the Vivo V17 Pro apart. Additionally, the other features also make for an overall smooth experience. Running on Android 9 Pie and connectivity options that include Wi-Fi 802.11ac, Bluetooth v5.0, NFC, USB Type-C port, and a 3.5mm headphone jack, the Vivo smartphones have yet again established themselves as the trendsetters.
Since we are talking of connectivity, you can get dual-SIM support on the smartphone.
Battery
The Vivo V17 Pro will pack a 4,100 mAh battery which will charge through a USB-C port. So you can leave your power bank at home and not worry about running out of battery as you click those perfect selfies.
Conclusion:
The Vivo V17 Pro is truly the next-generation smartphone. There's nothing to stop you from owning the full-screen experience and flaunt-worthy selfies. Get your phone from the Bajaj Finserv EMI Store at easy instalments. Unleash the photography enthusiast in you, and leave the worries about financing your seamless and elegant smartphone with the no-cost EMI options at Bajaj Finserv EMI Store, along with benefits like same-day delivery and cashback offers.
Finserv Markets, from the house of Bajaj Finserv, is an exclusive online supermarket for all your personal and financial needs.  We understand that every individual is different and thus when you plan to achieve your life goals or shop for the gadget of your dreams, we believe in helping you Make it Happen in a few simple clicks. Simple and fast loan application processes, seamless, hassle-free claim-settlements, no cost EMIs, 4 hours product delivery and numerous other benefits. Loans, Insurance, Investment and an exclusive EMI store, all under one roof – anytime, anywhere!
More Stuff For Your Inspiration:
Related posts Instagram
Instagram did not return a 200.