Movavi Video Converter Review
InspireFusion, 8 months ago
5 min

read
23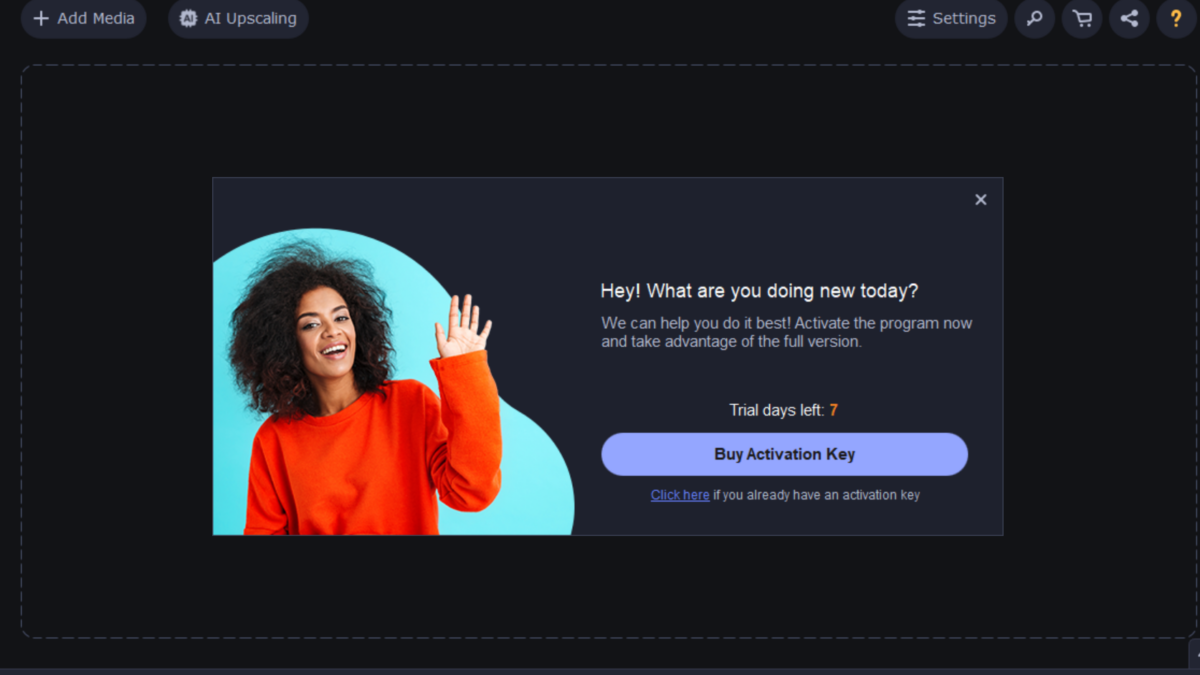 Nowadays, with trends of TikTok posts, Instagram Reels, and videos for mass marketing campaigns, the demand for video editing and converting tools is on the rise more than ever. Content creators and business owners want something that engages the audience well. It is important to take note of the quality of the video for better engagement. For that reason, we have an interesting video converter to talk about: Movavi movie converter.
We will see how it may present as a suitable option as a movie converter and video editing tool for everyone, and what you may need to look for in a video converter.
What is Movavi Video Converter?
If you're looking for a complete video editing tool that lets you make lyric videos, compress large files into compact ones, edit videos from multiple formats using a single software, and much more. Movavi Video Converter may come as the most attractive option for you.
Movavi Video Converter is an all-in-all platform based on video editing and conversion for all purposes. You can convert the videos into formats including but not restricted to MP4, AVI, MKV, MOV, and more. Not only that, if you have an audio file in a certain format, say MP3, and you want it to convert into a different format ranging from M4A, FLAC, and whatnot, Movavi allows you to get the most out of it with no exceptions.
It is not restricted to conversion – you can get your videos compressed in size with no compromise on quality, your videos trimmed, get the video quality enhanced with the power of artificial intelligence, and much more.
You can convert videos for free online. Video enhancing, trimming are available in desktop version which works offline as well. The standalone software is paid, and has a free trial version that gives you access to ALL tools for 7 days.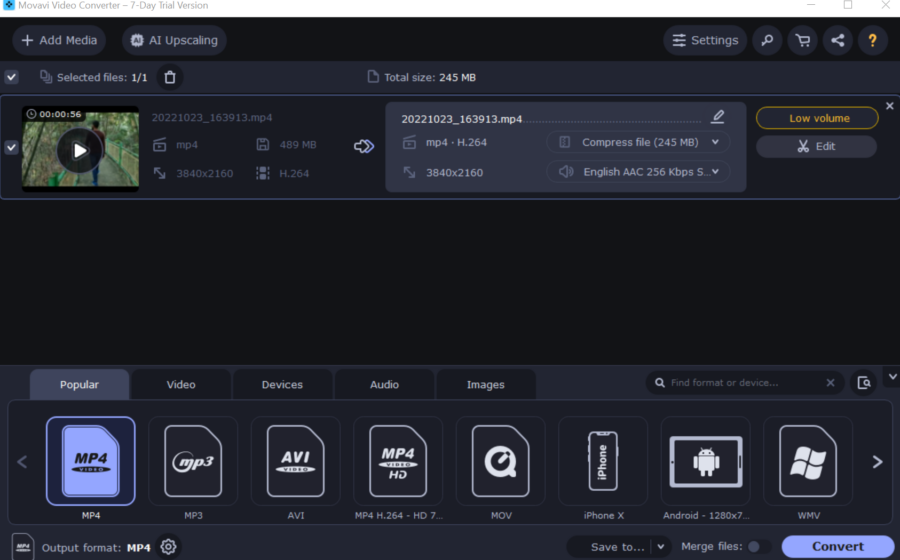 Features of Movavi Video Converter
Let's take a closer look at the features Movavi Video Converter offers us. These include:
Even with the free version, you have the opportunity to get your videos converted into as many formats and whichever type of format you want. The list gets super long with the paid version of the software, where you can convert videos to more than 180 formats.
Get No Compromise on Speed and Quality
Movavi has the advantage that you can get your files converted in no time, and that too with no compromise on quality. That means you can convert the files into the sizes you want, but you wouldn't have to think twice about their quality. The AI-powered platform helps enhance the quality of the videos, letting you get your video compressed efficiently.
The AI-powered upscaling feature on Movavi enables you to get your videos converted to a scale you'd want. Most consumers of video editing software want quality upscaling because it directly affects the results. It comes as a major concern to people who are in commercial video-making fields such as filmmaking or social media platforms. This feature might be particularly useful for such people.
It's understandable to want more than just a converted video. You'd want to readjust it in a way that deems fit and gives a better output. Fortunately, Movavi enables you to adjust colors, add different effects, and crop and trim the images according to your need.
The list goes on, but it depends on the pricing plan you get. We will discuss them one by one.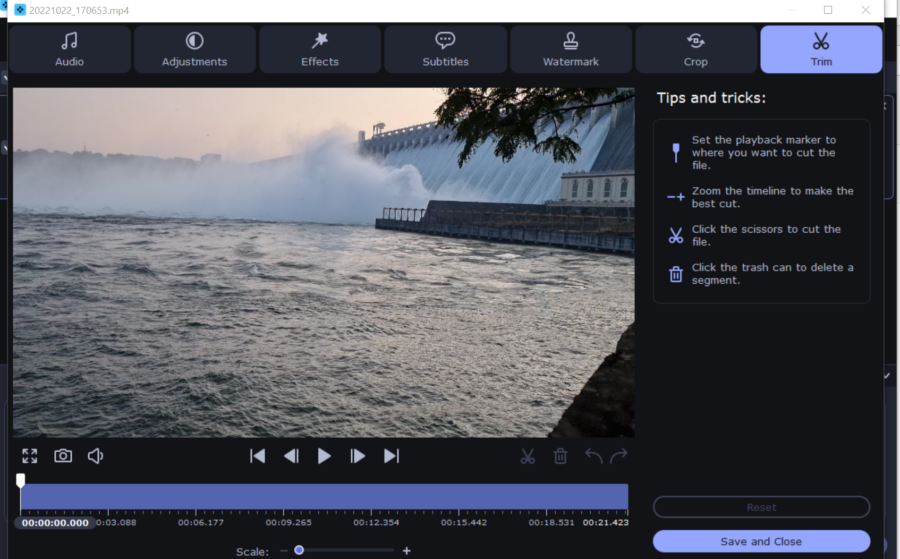 How to Use It?
Here are some simple steps following which you can use Movavi Video and Movie Converter.
Download the software on your desktop by clicking the Download for Free or Buy Now button on the website.
Drag and drop the video files from your device to the program window after launching the software.
An icon for the format will appear in the program window. From there, you can select any format type in which you want to convert your video file.
You can get the video converted into the format you want by clicking the option for Convert given on display.
These are simple steps to download and operate Movavi Video Converter.
Movavi Video Converter Price & Plans 
The buying prices and plans for Movavi video converter are the following:
For $49.95, you can get your video converted with different options, such as 180+ options for formats, automatic conversion, instant file merging, and profiles for 200+ devices. AI upscaling and updates are available free in the version for a one-year subscription.
Video Converter + Video Editor
In this package, you get professional video editing ability with all features of a video converter available and advanced tools for video editing. You can subscribe to this option for $79.95.
This is the premium package available for $189.85 and contains 2023 editions for the Converter, Editor, and Screen Recorder. Also, you get a media player, DVD and Blu-ray burner, and Split Movie features absolutely free of cost.
Pros & Cons
Movavi is user-friendly
Multiple formats are available for the user
Get videos exported in multiple batches
The video merging feature is quite easy to use
Cons
The editing tools of the software are only at a basic level
Audio-video effects are quite basic
Movavi Video Converter – Conclusion
Overall, Movavi comes as an efficient video and movie converter with multiple advantages. What really stands out about this software is its ability to speedily compress, convert, scale, and edit videos without compromising on the original quality. What's more, features such as upscaling are powered by AI, which assures the user of quality maintenance in their file. However, if you are expecting professional-grade editing or audiovisual effects, you might need to consider your other options. While such demands are required by only hardwired tech professionals, we can safely say that Movavi is suitable for everyday use.
More Stuff For Your Inspiration:
Related posts