How To Use Technology To Make Your Business More Productive
InspireFusion, 5 months ago
4 min

read
9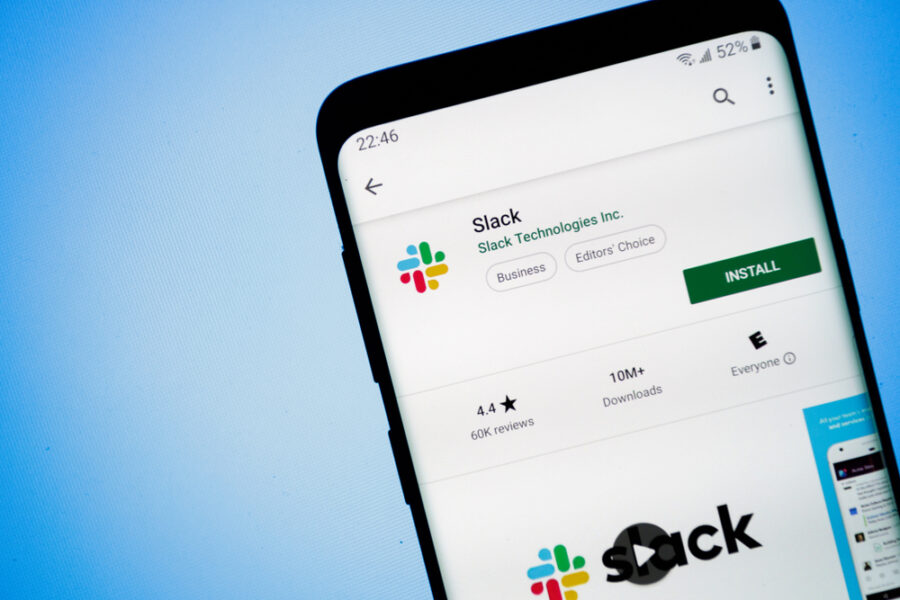 We all know that the success – or otherwise – of businesses depends on the people who work for them. However, technology also plays a significant role and, if used wisely, can serve to amplify the skills and proficiency of employees.
But what are the best technological solutions to employ in your workplace, and how can they make your business more productive and, therefore, more profitable? Read on to find out!
Time-Saving Storage Solutions
These days, businesses can cut costs and make their employees' lives much easier with the use of cloud storage. This means they no longer need to worry about sizeable servers, and they have access to unlimited storage for their digital files.
In addition, having an effective digital asset management system that includes cloud storage also makes it much easier for employees to find the right file. This, in turn, will save the business hours of precious time which may normally be wasted in fruitless searching. Another major benefit of cloud storage is that staff members can access vital documents whenever they need to – from anywhere in the world.
Many Tasks Can Be Effectively Automated
If you're looking for ways to keep your business costs low and still maximise your productivity, using automation to take care of many day-to-day processes is the ideal solution. For example, where managers may have had to take precious time out of their working week to arrange onboarding for new employees, now this can often be done with the help of automation. AI chatbots can provide the support and information that new co-workers require; they have also already been put to valuable use in a customer support setting,
Other essential processes which you should strive to automate, if you haven't already, include setting up email marketing campaigns; automating invoicing and your payroll; appointment scheduling; and managing workflows.
Communication Becomes Effortless
Arguably one of the most significant ways in which technology can enhance your business is by making it much simpler to communicate with your employees – even if they are working remotely, or are away on a business trip. There are so many tech innovations specially designed to aid communication in the workplace. These range from video conferencing options such as Zoom and Skype, through to instant messaging tools like WhatsApp, and increasingly popular forms of collaboration software, which include the likes of Slack, Asana, and Basecamp.
These online communication tools make it easy to exchange messages, arrange online meetings, and even assign projects, thereby boosting productivity. They can also help to enhance workplace camaraderie, which can make a difference in the well-being and job satisfaction of remote or hybrid working staff.
You Can Boost Your Security
These days, businesses are more at risk of cyber-attacks than ever – attacks that can damage or delete precious data. As a result, it could negatively impact your business's productivity and, potentially, compromising both its safety and its reputation.
The good news is that, while in one sense technology has made it easier for hackers to unleash their attacks, it also affords us with a range of options for defending our sensitive business data.
Of course, to make sure you have a robust cybersecurity system in place, it's always best to call in the professionals. If you're looking for IT support in London, you can't do better than Totality Services onsite IT support; their experienced professionals will provide tailored solutions for your company to keep your data and your IT systems safe from various forms of cyber threat.
The IoT Can Create 'Smart' Factories To Boost Manufacturing
If you work in the manufacturing industry, then you are most likely already aware of 'Industry 4.0' and how technology is revolutionising the manufacturing process in various ways. While in the domestic sphere, smart homes are becoming more prevalent, in the world of manufacturing, smart factories will probably soon become the new norm.
These factories will make use of the various capabilities afforded by the Internet of Things (IoT), which allows machines to 'communicate' with each other around the factory, using specially designed sensors. This ability to remotely control and acquire data from factory machines means that manufacturing companies can get away with reduced manpower and still operate at the height of efficiency.
New forms of 'green' technology have also been produced that can help manufacturers keep on track. This means that, even if there is a mains power outage, their efficiency will not be disrupted as it would have been in the past.
To Sum Up
Technology has made great strides over the course of the past few years, and businesses can reap the rewards of all that innovation. In other words, various forms of technology can now be seamlessly implemented across all areas of your business to boost productivity and keep levels of efficiency high, even if you encounter setbacks.
By taking advantage of the many solutions technology provides, you will give your business the best possible chance of succeeding, and you will also make your business processes more streamlined and hassle-free for both employees and clients.
More Stuff For Your Inspiration:
Related posts