Useful Tips to Prevent DDoS Attacks
Jahangir Agha, 3 years ago
4 min

read
905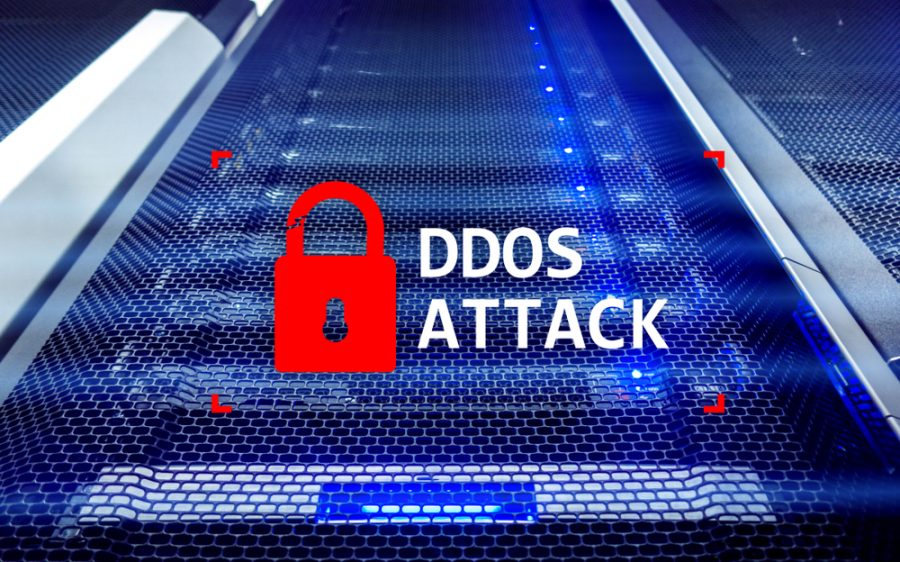 Falling a victim to DDoS (distributed denial of service) attack can be really catastrophic. A successful DDoS attack can cost around $100,000 (on an average) to an organization for every hour, the attack lasts. Not only you lose money, there are broad terms that can make you suffer in business. Brand degradation, loss of reputation and lost customers, all will lead to business loss. This is why it is worth investing in security infrastructure of an organization to prevent malicious attacks like DDoS.
What are DDoS Attacks?
DDoS attacks are a form of cyber attacks that target the critical systems to disrupt the network service or connectivity causing a denial of service for the targeted resources or users. This type of attack employs the processing power of multiple malware-infected computers, targeting a single system.
Healthcare DDoS attacks have become more prominent shaking the entire healthcare industry. Not only healthcare, such attacks are targeted toward education, power and other industries as well. If you want to prevent these attacks, you need to follow these strategies:
Power Up Security of your Network Infrastructure
You can only mitigate the network security threats using multi-level protection strategies. This can include advanced intrusion prevention and threat management systems that combine firewalls, anti-spam, content filtering, VPN, load balancing and other layers of DDoS defense. This will include everything from identifying the possible traffic inconsistencies with highest precision level in blocking the attacks. Moreover, you need to keep your system and software up to date.
DDoS attacks can be complex and there is hardly a way to defend against them without having appropriate systems for defense and provide instant response. If such systems are backed by secure infrastructure and a battle plan, they can minimize the threat.
Uphold a Strong Network Architecture
A secure network architecture is vital to the security. Businesses must create redundant network resources to ensure that the other servers can handle extra network traffic in case of such attacks. If possible, the servers should be located in different geographies because spread-out resources are difficult to be targeted by the attackers.
Leverage the Power of Cloud
It is always beneficial to outsource DDoS prevention to cloud-based service providers as it offers several advantages. Firstly, the cloud offers far more bandwidth and resources as compared to a private network. Relying on on-premises hardware in such an increased magnitude of DDoS attacks can be disastrous.
Secondly, cloud is a diffused resource by nature. Cloud-based applications can easily absorb the harmful or malicious traffic before it reaches to its intended destination. Thirdly, cloud services are operated by highly skilled software engineers who constantly monitor the evolving DDoS prevention strategies.
Try DDoS-as-a-Service
DDoS-as-a-Service provides the improved flexibility for the environments that combine the third-party and inhouse resources, or cloud and dedicated server hosting. This ensures that the security infrastructure components meet the tightest security standards and major compliance requirements. The ultimate benefit of this model is its ability of tailor-made security architecture for requirements of specific companies, making the DDoS protection available for businesses of any size.
Protect your DNS Servers
A DDoS attacker may be able to bring your web servers offline by simply DDoSing on your DNS servers. For this reason, it is important that your DNS servers should have redundancy. Placing your DNS servers in different datacenters behind the load balancer can be a good idea. Moving to cloud-based DNS provider can be even better. You get higher bandwidth and multiple points of presence that are difficult to be exploited by the attacker(s).
Recognize DDoS Attack Activity
You should not only look for high-volume DDoS attacks signs. Monitoring the short-duration, low-volume attacks launched by hackers to stress test the network and find vulnerabilities can also help you prevent the large attacks. You should understand your network traffic patterns and look for any vulnerability that might bring your trouble.
Also check out for DDoS attack prevention solutions that can identify and prevent the DDoS traffic in real-time and immediately remove the large or small attacks.
The Bottom Line
DDoS attacks have become common these days. With attacker exploring more and more vulnerabilities in your system every day, you need to be smart enough to find them before they do and fix them before the attack happens. Stay safe!
More Stuff For Your Inspiration:
Related posts