10 Unique Experiences in Las Vegas
Jahangir Agha, 3 years ago
4 min

read
1140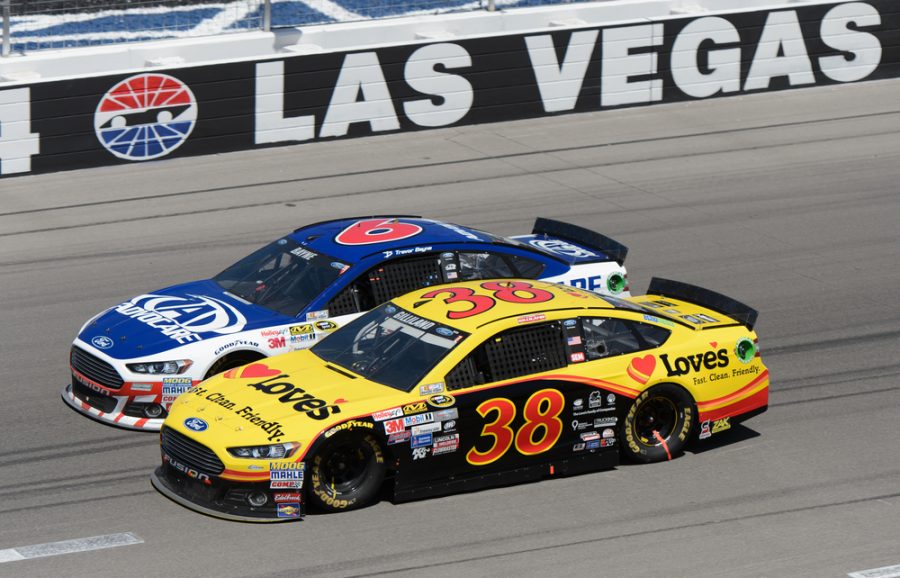 Las Vegas is home to some of the best restaurants, resorts, casinos, and destinations west of the Mississippi, but it's also home to its fair share of unique experiences as well. It's no surprise that a city steeped in wonder and excitement would offer such a variety of experiences to choose from, and these ten are just what you need to make your trip memorable.
Heading to Vegas for the weekend or a vacation? Check out these ten unique experiences in Las Vegas.
1. Racing Exotic Cars
Exotics Racing is a company that offers a truly unique experience in Vegas; exotic car racing. Take to the Las Vegas Motor Speedway in a variety of sports and exotic cars, from Lamborghinis to McLarens to Porsches and beyond. You'll never forget the sound of five hundred horsepower under the hood and the squeal of hot tires against the pavement.
Book your racing adventure today at https://exoticsracing.com/.
2. Camden at Palms Resort
Las Vegas offers its fair share of resorts and lounges, but if you want something a bit different from the norm, check out the Camden inside Palms Resort and Casino. This stylish and unique Las Vegas bar offers flair and ambiance all its own, and it's certainly one you'll never forget.
Stop in during your visit to the sin city for a signature cocktail and take a look at the lounge's impressive bookshelf-lined wall.
3. Drive a Tank
That's right, you can drive a tank in Las Vegas. What's that? Crush cars with it, too? Yup. The Battlefield Vegas Tank experience may not be the cheapest thrill in Vegas, but it's sure to be one that'll stay in your memory for years to come. You'll be driving a replica of the main US Army battle tank, the Abrams; 60 tons of car-crushing steel for you to take control of!
4. See The Neon Boneyard
Even neon signs die sometime, and they get shipped off to their own little graveyard. The Neon Boneyard is a popular tourist attraction, sporting neon signs from bygone ages of grandeur and decadence in the Nevada desert. You'll be amazed by the sheer number of signs this museum has as you're transported to Vegas' past.
5. Dig This Theme Park
If digging a hole doesn't sound like much fun, you haven't been to the Dig This theme park in Vegas. This theme park brings something a bit different to the table; heavy machinery. You'll get behind the controls of some of the biggest rigs including bulldozers, excavators, and more! This is truly a one-of-a-kind service, and packages start at just $169 per person.
6. Slotzilla Zipline
That's right, you can zipline over Las Vegas. This zipline is seven stories high and encompasses two city blocks. Slotzilla is the world's largest slot machine, so you'll get to experience a world-record-holding slot machine before you take to the skies above fabulous Las Vegas. Hold on tight, and get there before 5 pm to get $5 off of your ticket price.
7. Frankie's Tiki Bar
We've all been to those terrible knock-off "tiki bars" whose idea of tiki-themed atmosphere is a few coconuts and a single tiki torch. Frankie's is more than a cut above the rest, it's setting the bar for how tiki bars should look and feel. With signature drinks, tiki-themed decor, and a world-class reputation, this is an experience you can't miss while you're in Vegas.
8. The Chandelier Lounge At The Cosmopolitan
Inside the Chandelier lounge at the Cosmopolitan Resort, you'll find something that will captivate you wholly. The massive, hand-made chandelier spans three floors of this unique bar and lounge, and you can walk through it. With signature drinks and an ambiance all its own, The Chandelier Lounge continues to wow locals and tourists alike. Check it out if you're headed to Vegas for the weekend!
9. Dive With Sharks At Mandalay Bay
The Shark Reef Aquarium is a spectacular work of architecture, and nature provides all of the stunning art you'd expect from her underwater world; in particular, sharks of all kinds. You'll get up close and personal with some of the ocean's top predators, but don't worry, chances of a bite are low. These sharks are docile and offer the perfect opportunity to get up close and personal with minimal risk.
10. Indoor Skydiving
If you've ever wanted the thrill of skydiving without the risk of jumping from 15,000 feet from an airplane, we've got a solution for you. Vegas offers indoor skydiving, an experience you truly have to see to believe. Or rather, take part in! The giant vertical wind tunnel will give you all the adrenaline-pumping thrills you'd get with a plane drop, minus the plane! Skydive alone or with a group for a memorable Vegas thrill ride.
More Stuff For Your Inspiration:
Related posts