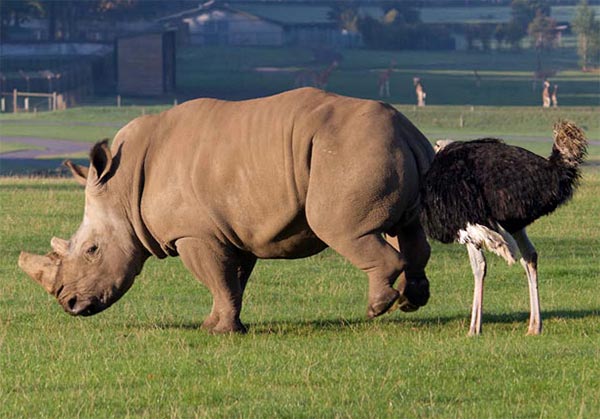 This two-tonne rhino was so startled when an ostrich pecked him on the bottom that he leapt into the air, with both hind legs off the ground. The sight was captured on camera at Woburn Safari Park as the ostrich inspected rhino Kai, the newest addition to the park.
The ostrich was pecking at flies and bugs that had landed on the hide of the rhino. Woburn Safari Park's marketing manager Abi Crowley said: "Kai has never met an ostrich and it's safe to say this encounter startled him."
More Stuff For Your Inspiration:
Related posts Instagram
Instagram did not return a 200.