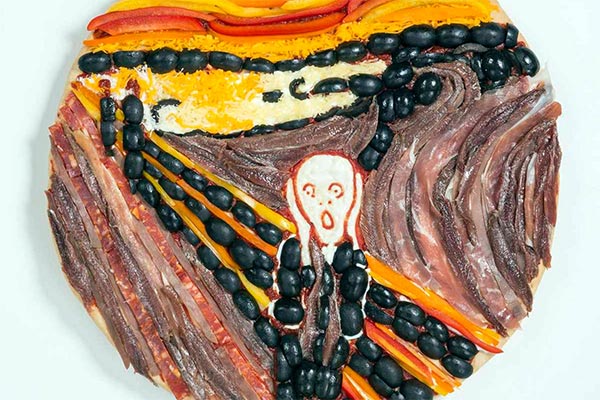 Famous painting of Edvard Munch, The Scream, recreated by artist Prudense Staite using pizza ingredients ranging from cheese and tomato sauce to black olives, pepperoni and bell peppers.
Along with this iconic painting she has also created pizza portraits of famous celebrities like Simon Cowell, Kate Winslet, Barak Obama and many more. Check out her celebrities pizza portraits.
More Stuff For Your Inspiration:
Related posts Instagram
Instagram did not return a 200.