Things You Should Know If You Plan to Go to College in Guam
Jahangir Agha, 3 years ago
4 min

read
751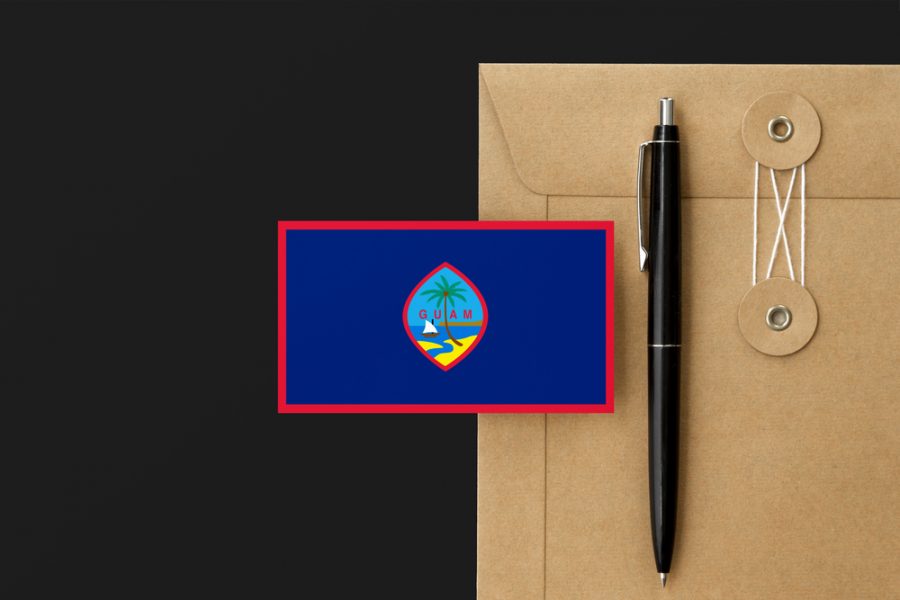 Deciding where to pursue higher education can seem daunting, especially when tuition fees cost anywhere between USD 20,000 and USD 50,000 per year. The good news is that there are more affordable options available if you know where to look. You may even want to consider earning your college degree in U.S. territories such as Guam, where tuition and fees are typically a fraction of mainland equivalents. Additionally, you can take advantage of financial aid opportunities that can make further education in Guam even more affordable.
If you're interested in learning more about tertiary schools in Guam, read on for more information.
Choice of Colleges
Because Guam is a relatively small island, its pool of colleges is fairly limited. However, this does not mean that they do not provide a high quality of education. Some of the more well-known colleges include the following:
Guam Community College
Located in Mangilao Village, Guam Community College (GCC) is a community college that was founded in 1977 by Public Law 14-77. GCC has received accreditation from the Western Association of Schools and Colleges (WASC) as well as the Accrediting Commission for Community and Junior Colleges. It is also a member of the Pacific Postsecondary Education Council, an association comprising chancellors and presidents of higher education instructions in the U.S. and U.S. affiliated Pacific Islands.
Currently, this college offers 21 two-year associate degree programs as well as 18 one-year certificate programs. GCC also provides an apprenticeship program that is approved by the U.S. Department of Labor and works with over a hundred island employers.
University of Guam
Originally known as the Territorial College of Guam, the University of Guam (UOG) is a public land-grant university in Mangilao. Established in 1952, UOG has been accredited by the WASC and currently offers 34 undergraduate degree programs as well as 11 graduate degree programs. UOG also offers an online education program, allowing students to earn their diploma completely through the internet.
If you plan to apply to UOG, do note that admissions are highly competitive due to its status as the largest and most well-known higher education institution in the Western Pacific.
Pacific Islands University
Originally established in 1976 as the Micronesian Institute of Biblical Studies (MIBS), the Pacific Islands University (PIU) is a private Christian university also located in Mangilao. PIU is also the only nationally accredited Bible College, Christian College, and Graduate Level Seminary in Micronesia. It is a member of the Transnational Association of Christian Colleges and Schools (TRACS), which is recognized by the United States Department of Education, the Council for Higher Education Accreditation, and the International Network for Quality Assurance Agencies in Higher Education.
Currently, PIU offers two Bachelor of Arts degrees, one diploma program, two Associate of Arts program, and three certificate programs. While most of its programs are focused on Biblical Studies or Liberal Studies, they do offer certificate programs for diving instruction and basic English. The university also conducts community English classes specifically tailored for English language learners.
Financial Assistance
Should you require financial assistance for your studies in Guam, there are several grants and scholarships that you can try applying to.
Grants
Grants are a form of financial aid, usually awarded based on your or your family's financial situation. Some examples include the Pell Grant, the Federal Supplemental Educational Opportunity Grant (FSEOG), the Academic Competitiveness Grant (ACG), and the Leveraging Educational Assistance Partnership (LEAP) Grant.
In addition to assessing a student's needs, some grants are offered to applicants who meet other specific requirements. For instance, students who are willing to become elementary or secondary school teachers in low-income areas can apply to the Teacher Education Assistance for College and Higher Education (TEACH) Grant Program. For students who are majoring in computer science, engineering, life science, mathematics, technology, or a foreign language that is considered critical, they can try the National Science and Mathematics Access to Retain Talent Grant (SMART Grant).
Scholarships
Scholarships are merit-based financial assistance programs that are awarded to students who have shown academic or athletic ability. Unlike grants, scholarships often require students to follow rules (such as maintaining a certain GPA) to continue receiving aid.
Keep in mind that some scholarships are only applicable for residents of Guam, examples of which are the Palau Women's Club Scholarship as well as the Soroptimist International of the Marianas (SIM) Scholarship. Other scholarships require students to work in Guam for a certain period after graduation. Examples of these include the Charlie Corn Scholarship, the John F. Quan Memorial Scholarship for Ocean Resource Science and Research, and the Business Women of the Year Scholarship.
In Conclusion
Indeed, studying in Guam can offer aspiring college students a quality education at an affordable price point. Keep all of this information in mind before applying to any schools in Guam to ensure you get the best value for your money.
More Stuff For Your Inspiration:
Related posts