Ex-Chicago-based photographer Francois Robert creates a unique statement about the consequences of "WAR" by producing a series of artworks using real human bones. He spends hours painstakingly arranging the bones into striking shapes each five or six feet wide and photographs them.
Francois Robert explains on his website, "The human skeleton is a powerful visual symbol. It's come to represent the "remains", what's left after life has ended, after the flesh and mind cease to function. In my photographs, I use the human skeleton as the formal visual element, the subject of the image. In this manner, the skeleton is both the protagonist and antagonist (the Buddhist notion about, "the duality of man" seems apt).
"I spend a lot of time on my knees," he says. "You can imagine how my knees hurt when I decided to create a complete alphabet in order to make words along with the symbols/images".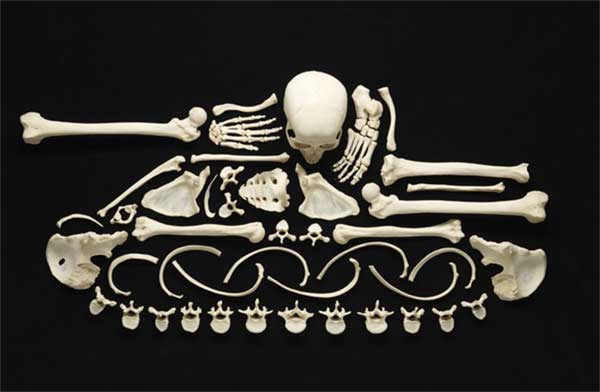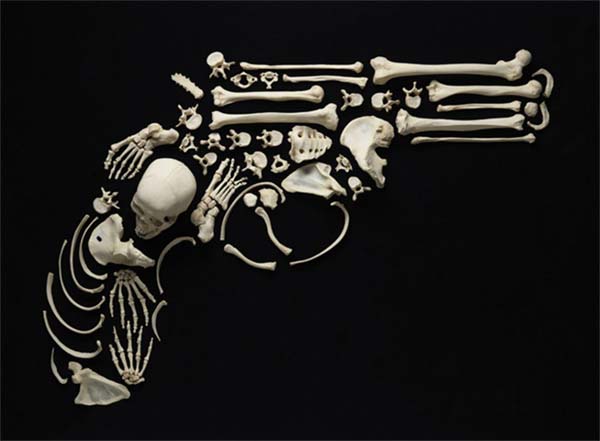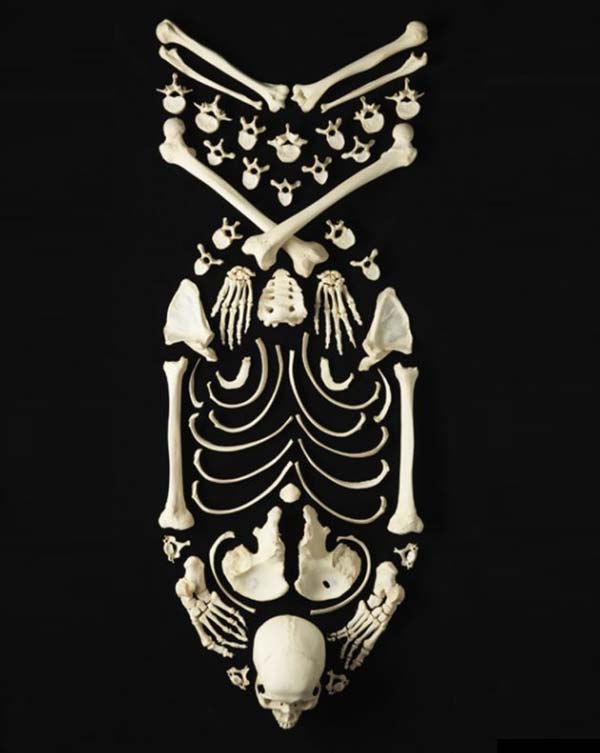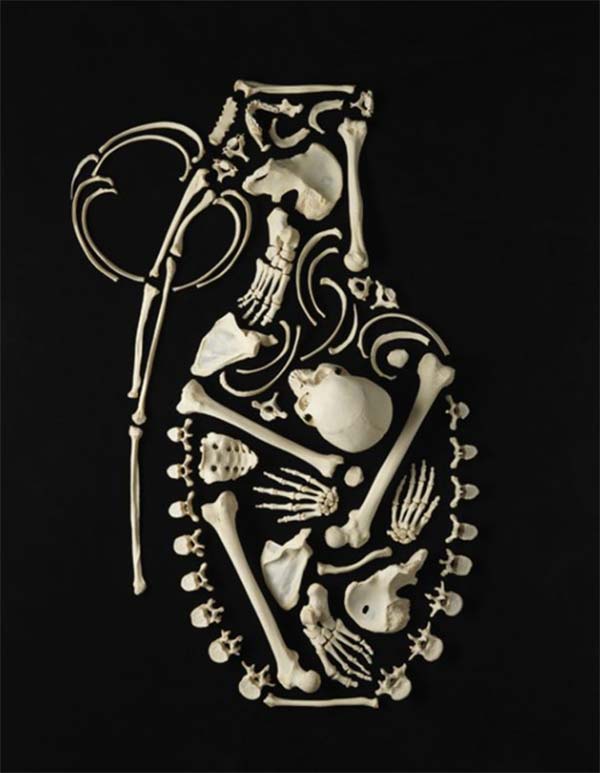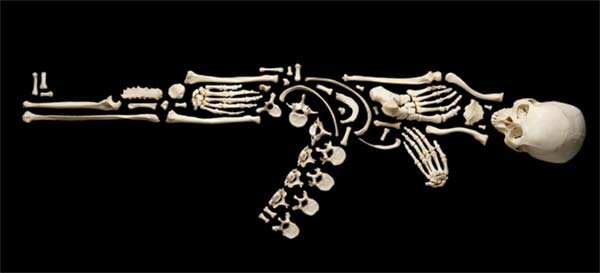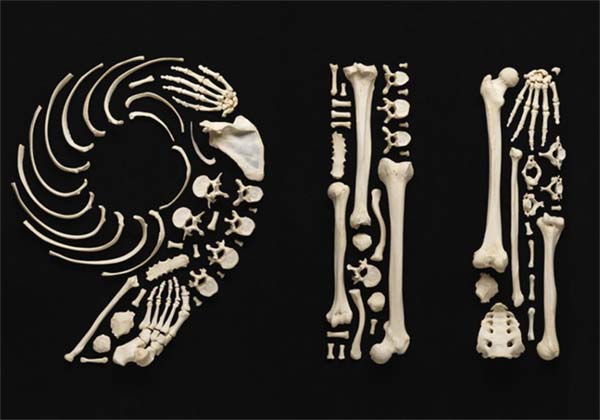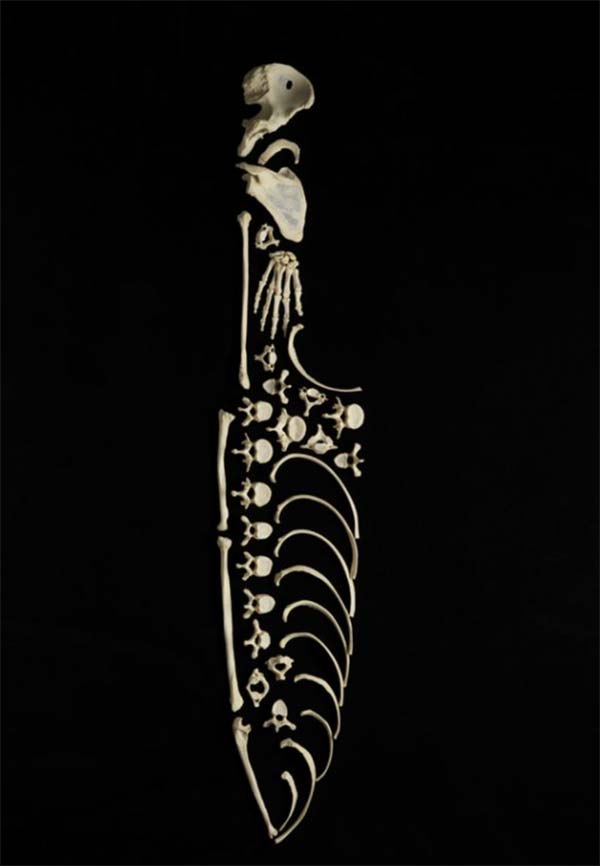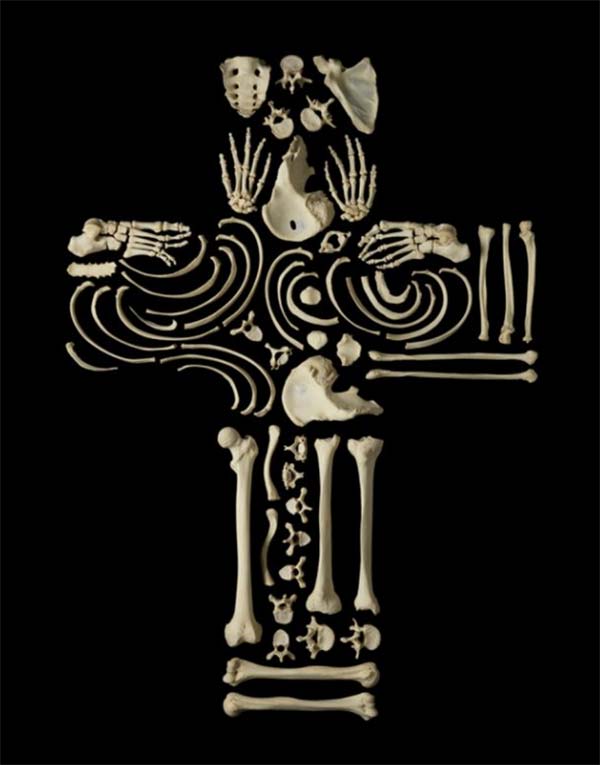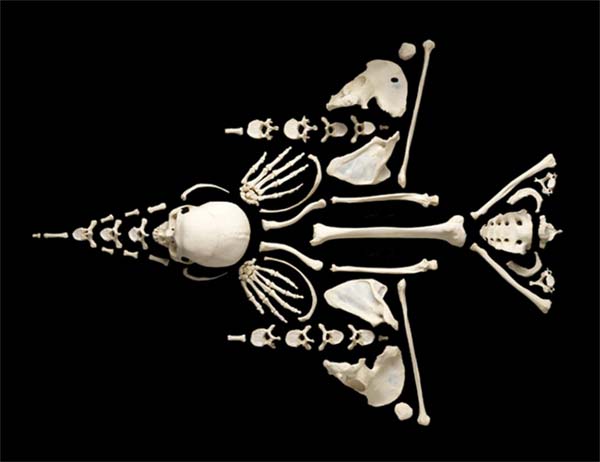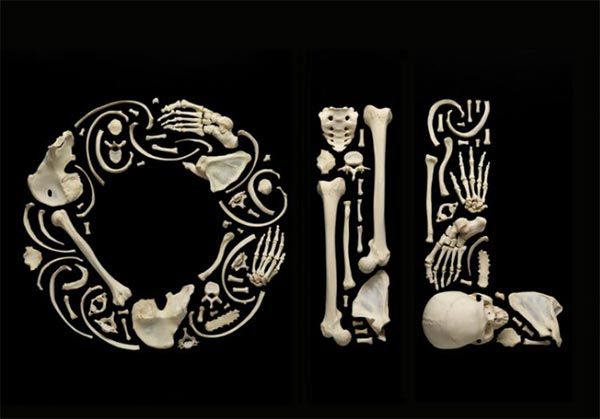 More Stuff For Your Inspiration:
Related posts