How To Prepare Your Patio For Summer With Farmhouse Furniture
InspireFusion, 1 year ago
3 min

read
26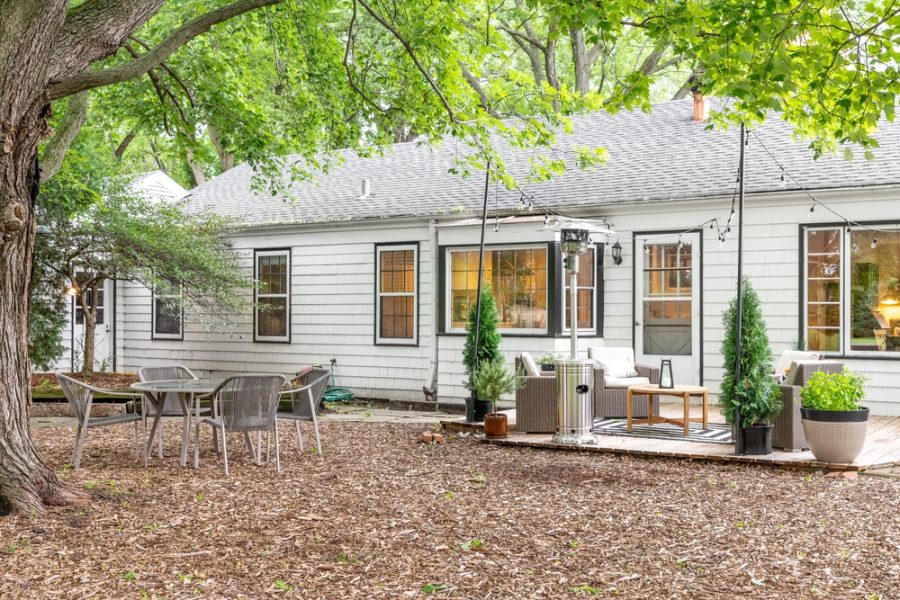 When it comes to decorating your patio for summer, there's no better way to do it than with farmhouse furniture. This style is perfect for creating an inviting and relaxed atmosphere that you can enjoy all season long. Here are some practical tips to prepare you for a summer filled with making memories with the people you love the most.
What Is Farmhouse Furniture?
This type of furniture has a rustic feel that is perfect for creating a cozy outdoor space. Typically, natural materials are used, such as wood or wicker, which gives it a warm and inviting look. It could also include items such as benches, chairs, and tables that have a distressed finish. This gives them a unique charm that will make your patio stand out from the rest. It can almost remind you of a picture-perfect country home, even if you don't live in the countryside. Remember, decorating a patio could be a considerable investment, but you'll want to make sure it's done right the first time. It can add value and curb appeal to your property.
Why You Should Choose Farmhouse Furniture For Your Patio
There are several reasons to consider using this type of furniture for your outdoor patio this summer.
You can mix and match different pieces to create a unique look that is all your own.
Farmhouse furniture is also very durable, so you won't have to worry about it being damaged by the elements.
It is also easy to clean, so you can keep your patio looking its best all season.
Your patio is among the first things people notice when they come to your home. It can also make it more appealing to potential buyers if you're selling your house.
How To Prepare Your Summer Patio 
Now that you know a little more about this type of furniture, the next step is getting your outdoor space ready. First, take note of what furniture you already have. If you have any old patio furniture that is in good condition, you can repaint it or sand it down. This will help give it the look that it was known for when you first bought it.
Next, comes the arrangement of your patio with your furniture. First, consider the size of your patio and the furniture you have. You should leave enough room for people to walk around comfortably. But, you also don't want the space to feel too empty. A good rule of thumb is to leave about 18 inches between each piece of furniture.
How To Complement a Patio 
Once you have the arrangement you desire, you can enhance the aesthetic appeal further with a few simple suggestions. Try adding plants or flowers to pots around your patio. This will give it a more natural look that ties in nicely with whatever items you have on the patio. If there are bare walls, consider hanging up some wall art or decor. Lanterns are also a great way to add light and ambiance to your space.
Finally, don't forget the accessories! Throw blankets or stylish pillows are a must for any farmhouse patio. They add comfort and can be used for extra seating if needed. Tablecloths and napkins are also a nice touch. And, don't forget the bug spray! Nothing could put a damper on summer fun quite like pesky mosquitoes unless you're lucky enough to have a screened-in patio.
Now that you know how to prepare your patio for the summer, you'll be assured to have a wonderful time outdoors. Enjoy!
More Stuff For Your Inspiration:
Related posts