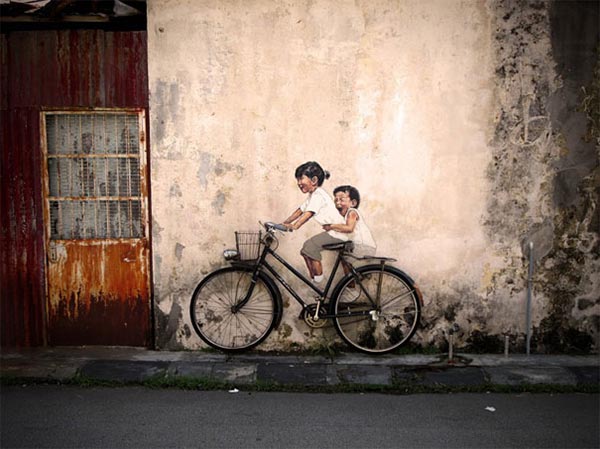 One of the creative piece of work of Lithuanian artist, Ernest Zacharevic, is two life-size siblings taking a ride on the back of a mountain bike. Interestingly, the bike is actually real and is propped up against the wall.
The Armenian Street wall painting has provoked a fascinating and creative response from its visitors. People are taking pictures of themselves doing everything from chasing the children down the street to levitating next to it! You can also check out his Facebook page for more artwork and fans submissions.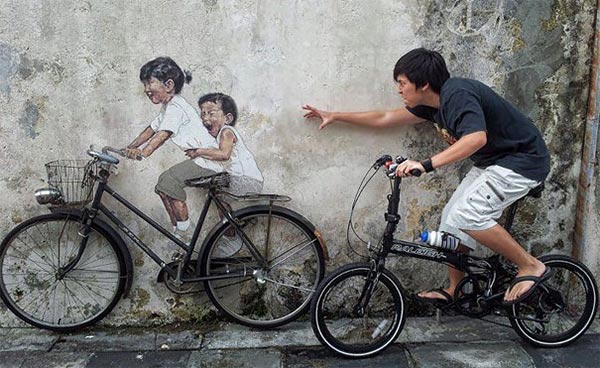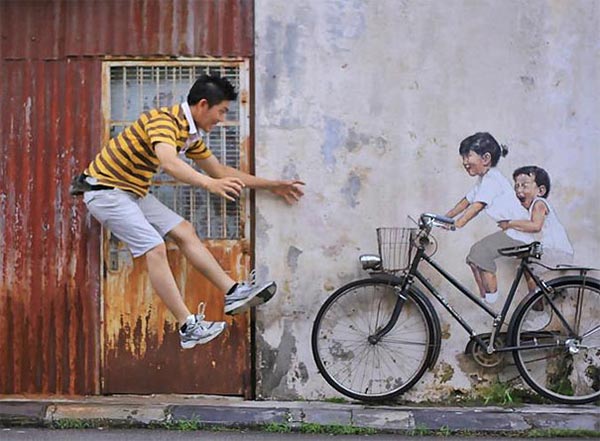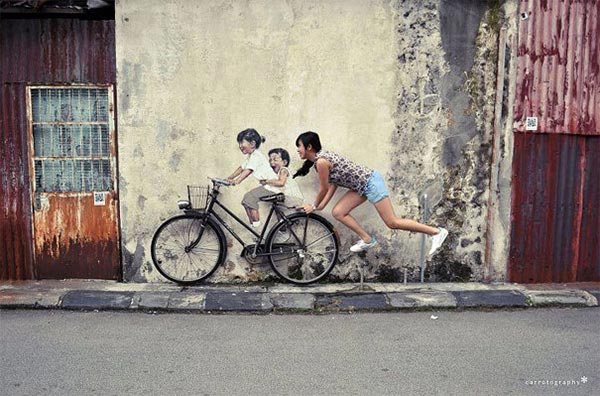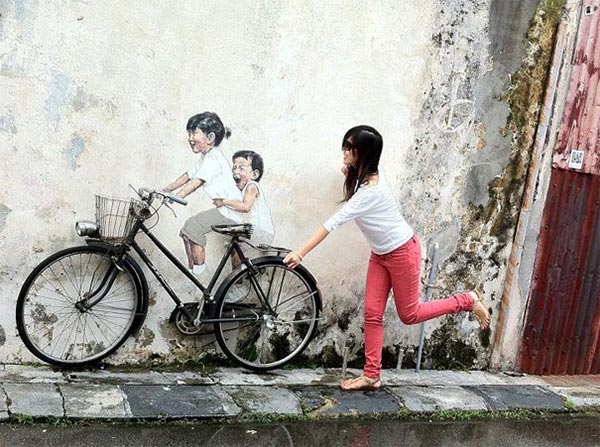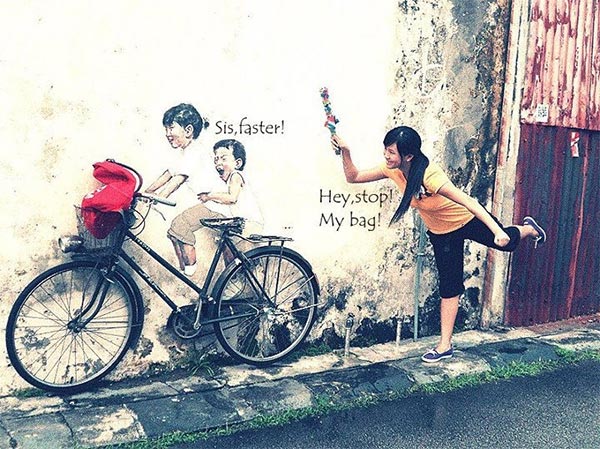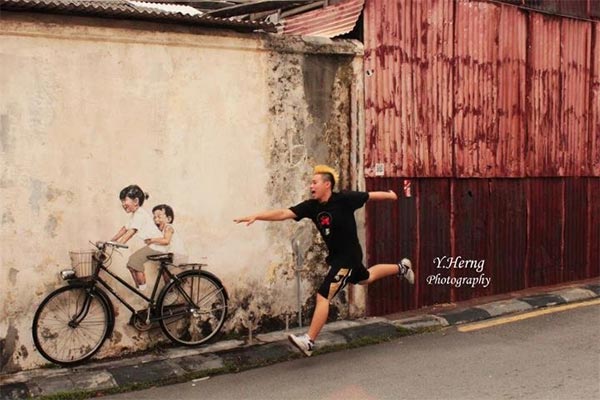 ~ Source
More Stuff For Your Inspiration:
Related posts Instagram
Instagram did not return a 200.