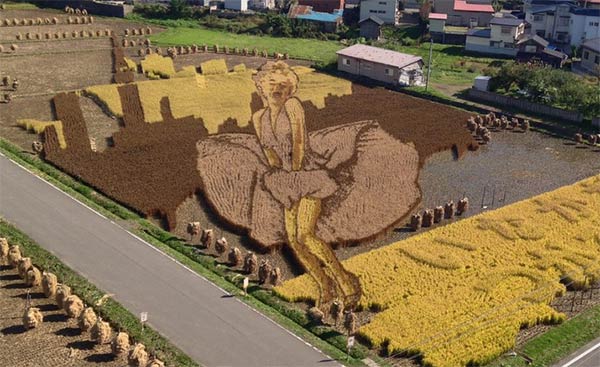 Giant image of famous celebrity Marilyn Monroe created by planting four varieties of rice which have different colored leaves. This type of aesthetic planting began in the Japanese village of Inakadate in 1993 in order to celebrate the village's over 2000 year history of rice farming.
Love this art? do check out more photos of this amazing Japanese rice paddy art.
More Stuff For Your Inspiration:
Related posts Instagram
Instagram did not return a 200.