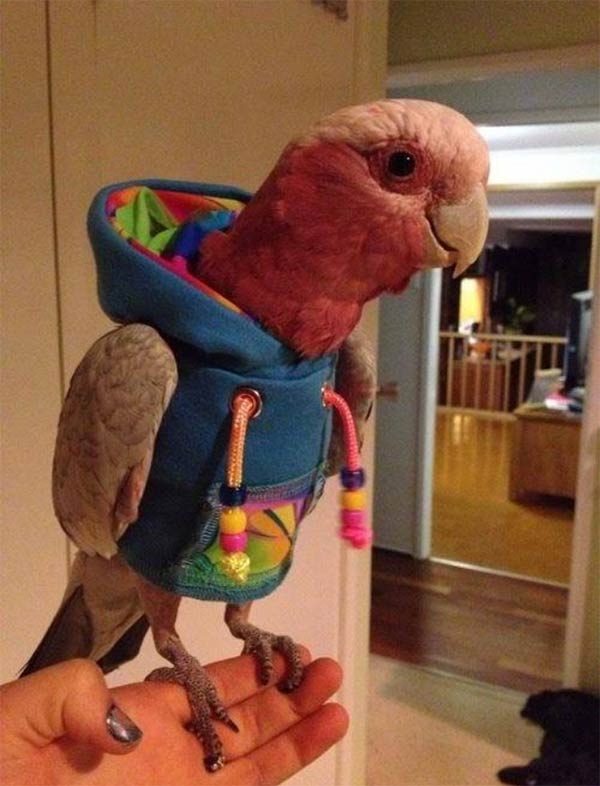 This parrot is not ordinary as it has got a very beautiful and unique hoodie. It raises some questions as well, is that a girl parrot? or how did the owner find such a small hoodie? Check out some more funny & creative animal fashions.

via: incrediblethings
More Stuff For Your Inspiration:
Related posts Instagram
Instagram did not return a 200.