Greg Novak, a farmer from Gilman, Minnesota, spent hundreds of hours building a gigantic snowman. Greg Novak says he's invested hundreds of hours to build a 50-foot snowman named "Granddaddy" that he hopes will wake onlookers from their winter doldrums. And he admits it has some neighbors questioning his sanity.
Granddaddy began to take shape earlier this winter when the Gilman farmer needed to move mounting snow piles away from his greenhouses.
Friends and family pitched in to help with Granddaddy, or to do farm chores while Novak worked on building the snowman. Novak used skid loaders to pile snow and a silage blower to direct snow into stacked cylinders, reported by St. Cloud Times.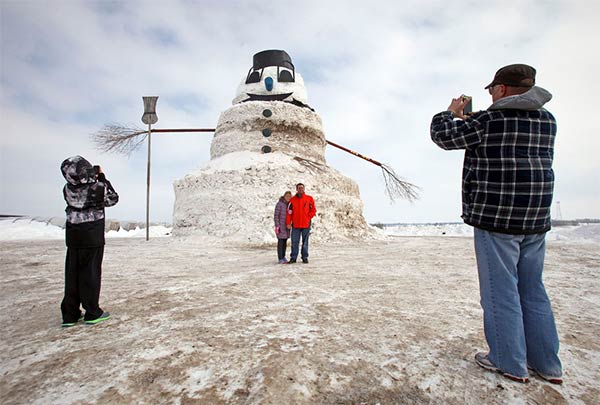 via: startribune
More Stuff For Your Inspiration:
Related posts