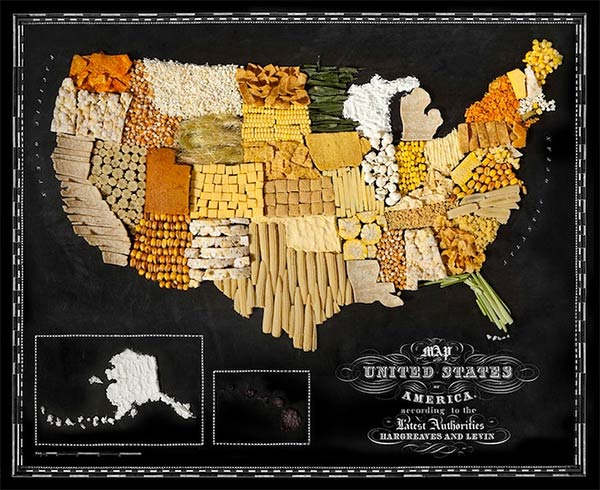 USA – Corn
"Food Maps" is the striking series created by New Zealand-based artists Henry Hargreaves and New York-based stylist Caitlin Levin. Their food maps depict the iconic foods for each country they are known for, like spices for India, noodles for China, tomatoes for Italy.
These maps show how food has traveled the globe – transforming and becoming a part of the cultural identity of that place.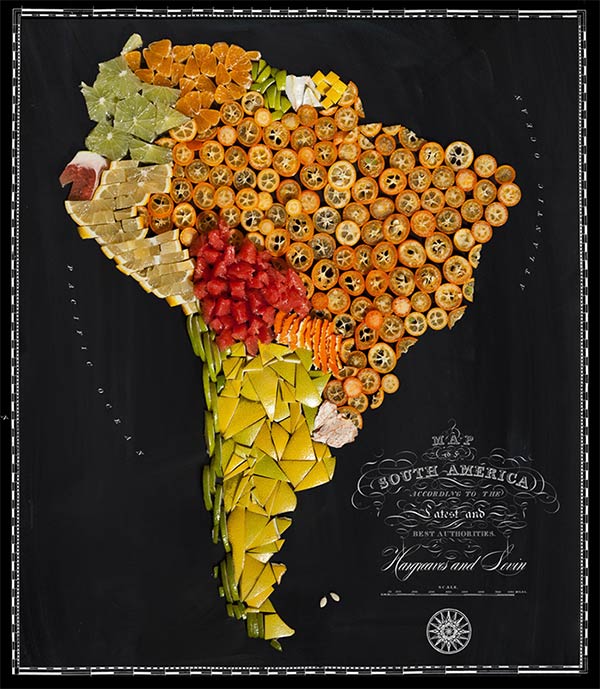 South America – Citrus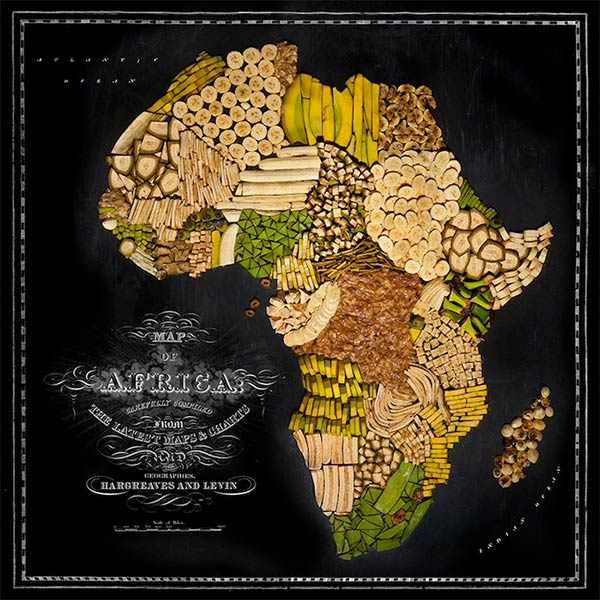 Africa – Bananas and Plantains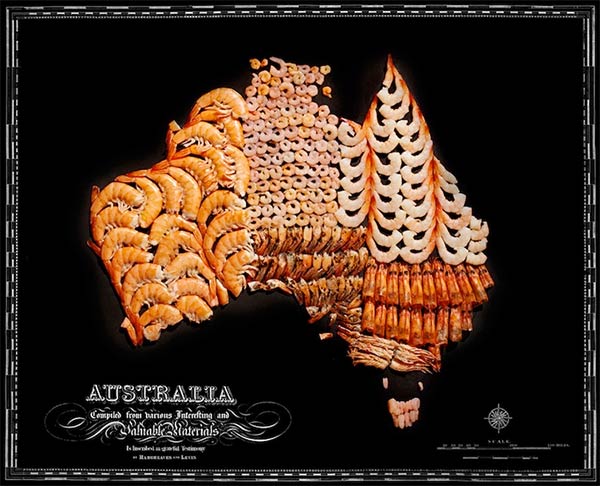 Australia – Shrimp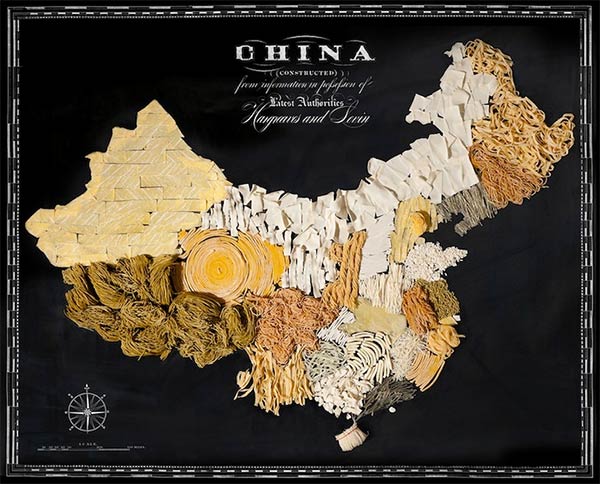 China – Noodles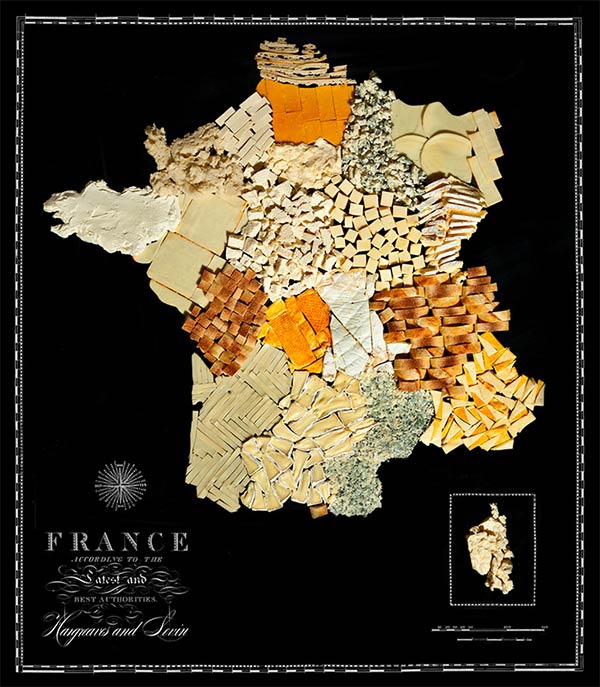 France – Cheese and Bread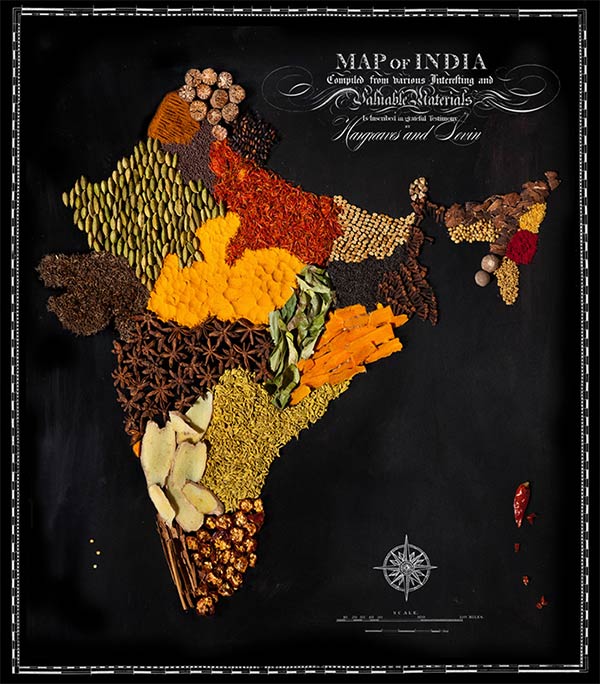 India – Spices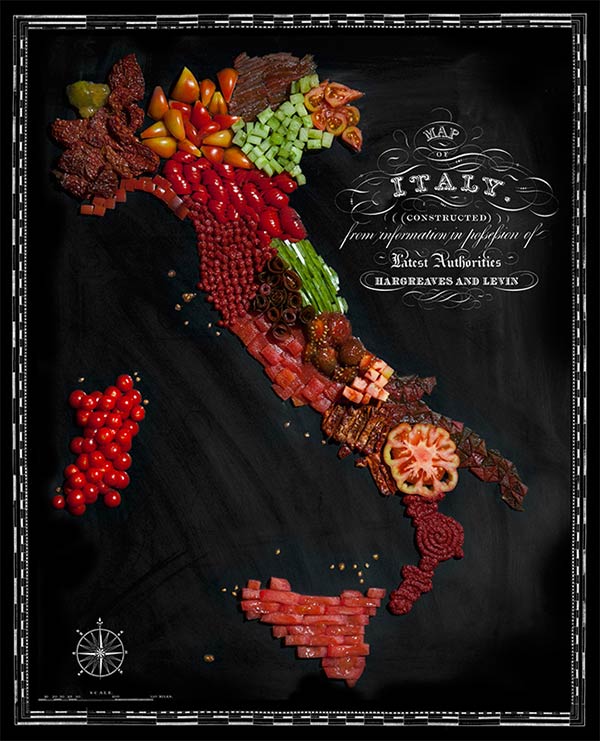 Italy – Tomatoes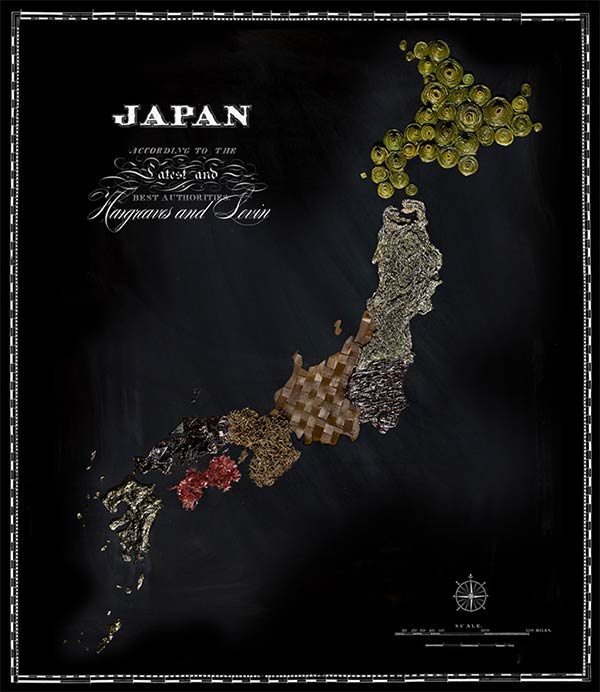 Japan – Seaweed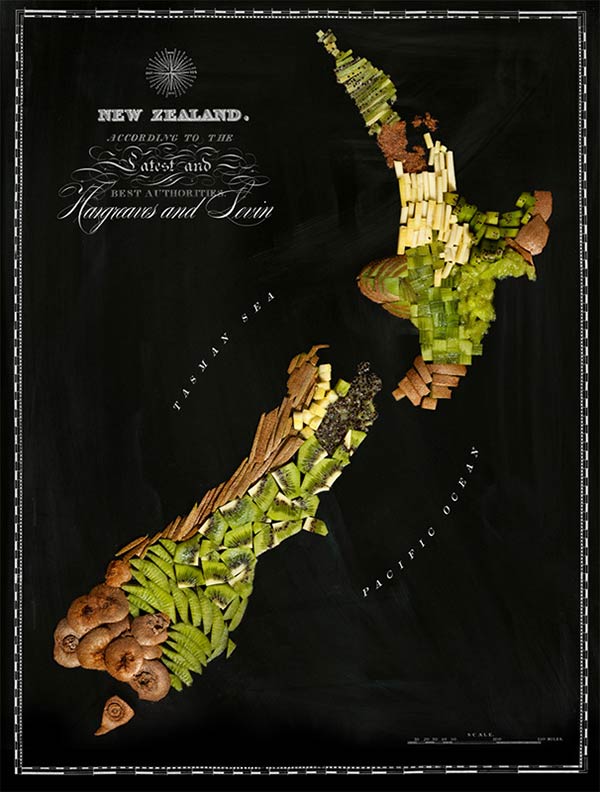 New Zealand – Kiwi Fruit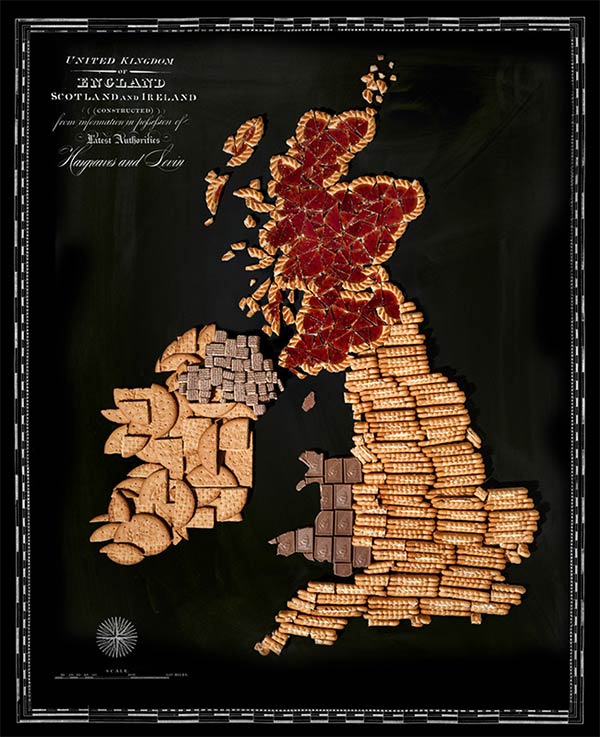 UK – Biscuits
via: laughingsquid
More Stuff For Your Inspiration:
Related posts Instagram
Instagram did not return a 200.