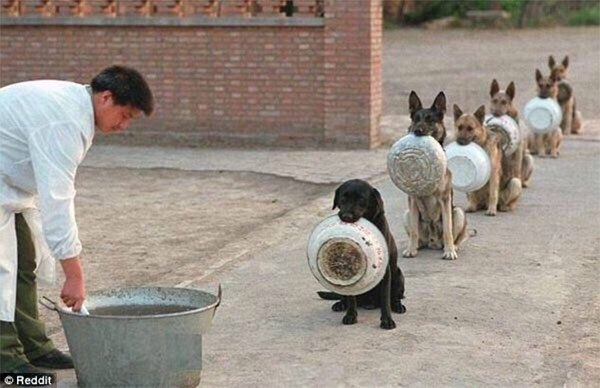 No skipping the queue: The six police dogs wait patiently in an orderly line to receive their food. The picture is believed to have been taken in a police dog academy in China.
It's not clear where this particular photograph was taken, but previous images from a dog training centre run by the Zhejiang Armed Police Force showed that queuing for dinner is a tradition for the canines there.
via: dailymail
More Stuff For Your Inspiration:
Related posts Instagram
Instagram did not return a 200.