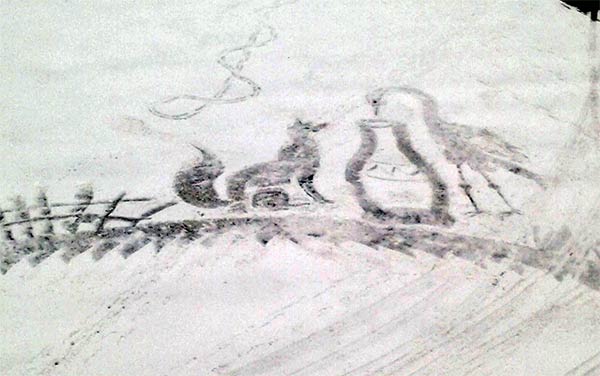 51-year-old Russian school groundskeeper has proven that there is always a room for creativity in whatever you do to earn your living. Seymon Bukharin from Izhevsk, the capital city of Russia's Udmurt Republic, works as a groundskeeper at the local school and his primary duty is to keep the school territory clean and tidy but this winter he has developed a new impressive hobby of creating gigantic snow art with broom.
"All the students like him a lot," local student Maria Kondrateva

said, "When he creates his snow pictures, we all look out of the windows to check it out. So do the teachers. It doesn't even matter if we have a class at that moment – we can always find a couple of minutes to admire his snow art."
According to Maria, Bukharin always comes up with something interesting and entertaining. For example, he also helps to make props for the schoolchildren's shows and performances.
Bukharin has also tried his hand at snow sculptures. "One morning, we found a snow sculpture of a dragon by the school entrance. We'd like to join him and do snow art together, but we don't have time enough for it because of our studies," says Maria.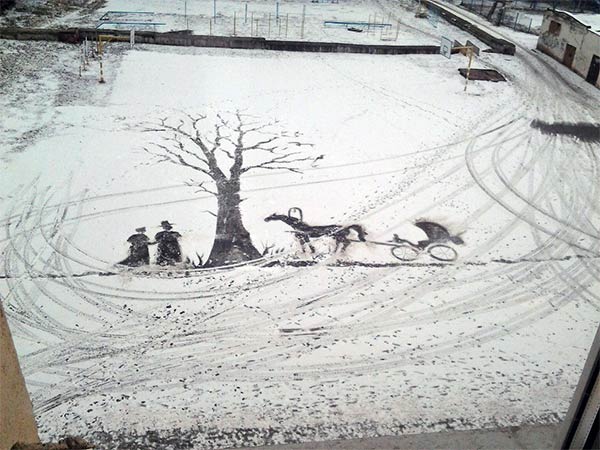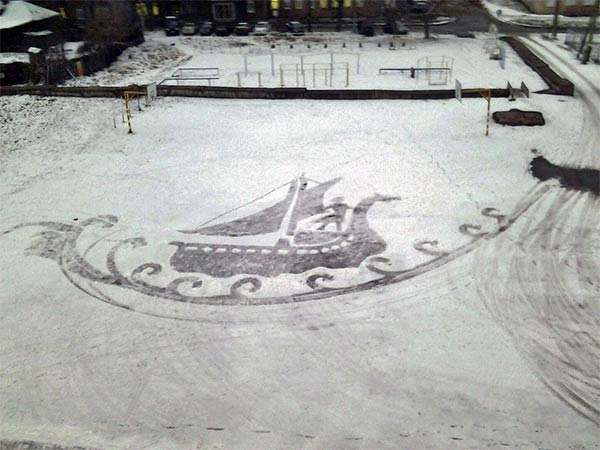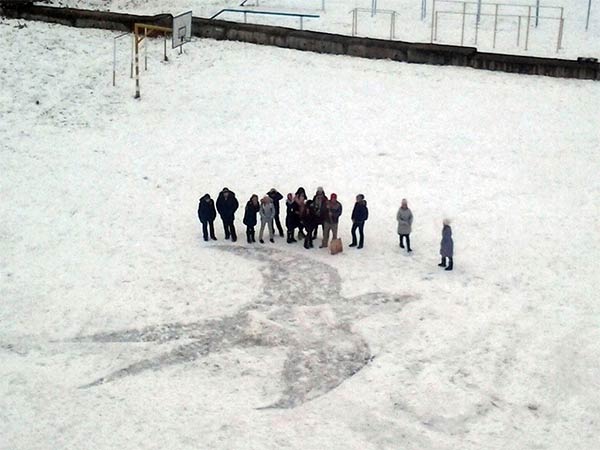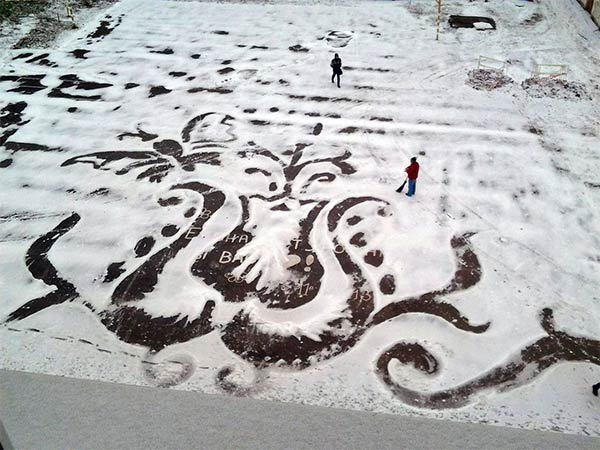 More Stuff For Your Inspiration:
Related posts