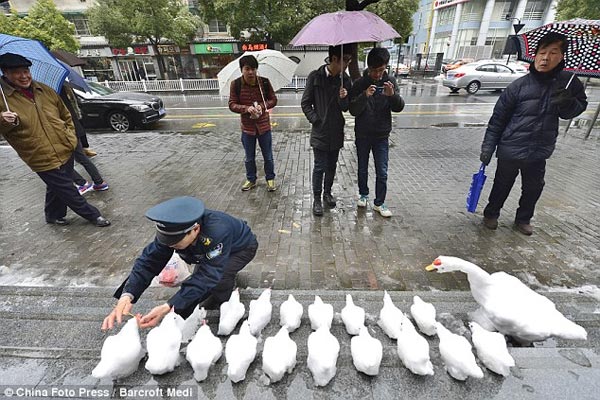 Creative security guard Du Jinqian shows off his sculpting skills by taking advantage of heavy snow in Hangzhou, China. He took a break from his duties to build rows and rows of snow birds and a snow duck along the steps of the bank.
His creations had what appeared to be bits of fruit to create eyes, beaks and pink coloring for their breasts. Passers-by crowded round to watch Du Jinqian and his remarkable hidden talent.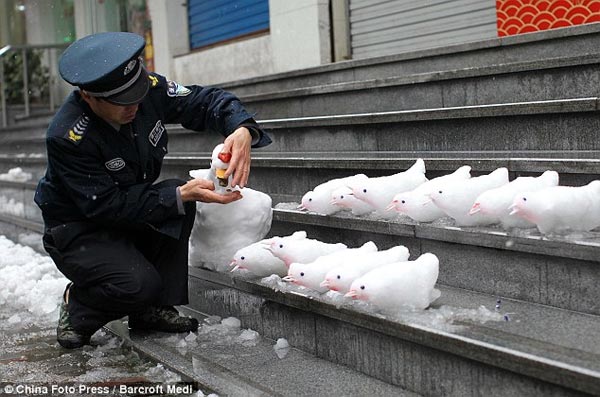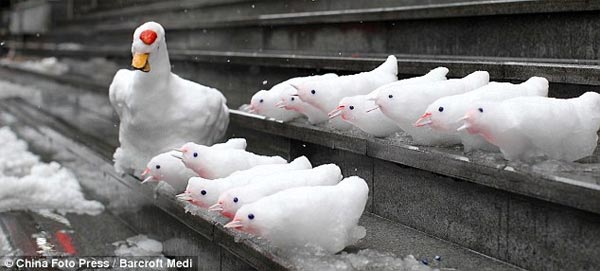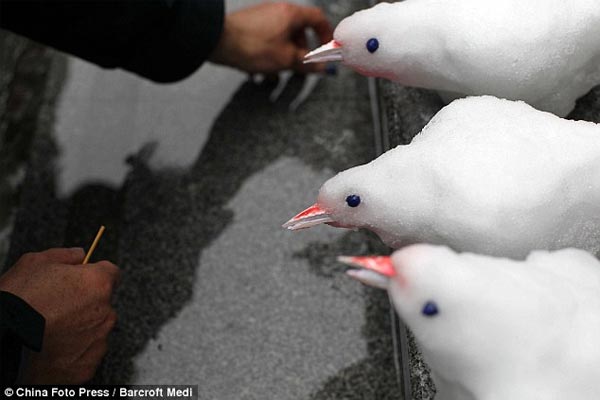 More Stuff For Your Inspiration:
Related posts Instagram
Instagram did not return a 200.