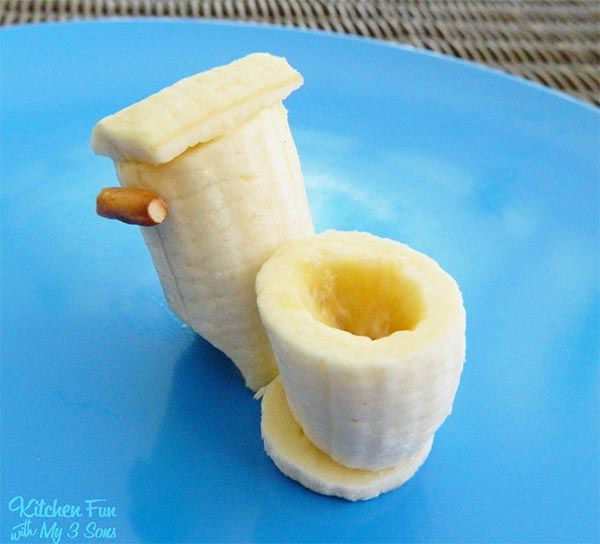 Food artist Jill, the mother of 3 little boys, transformed this regular banana into toilet shape for his youngest son.
She writes on her blog, "He is now a couple months from turning 3 & I need to get serious about talking potty! We made this Potty Fruit Snack for him today thinking a fun food potty might get him excited."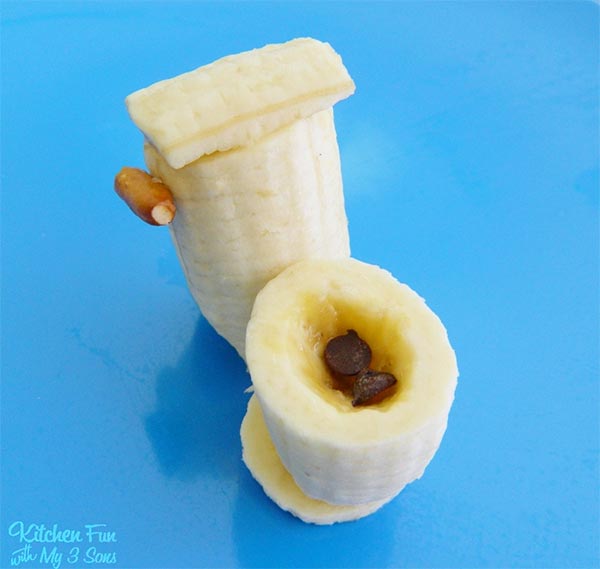 This is pretty gross but to make it more fun the 3 little boys insisted her to add Hershey mini chocolate chips in the bowl.
More Stuff For Your Inspiration:
Related posts