Harry Potter fan, Brittney Lee
created two unique paper artworks for Harry Potter Tribute Show at the time of the release of eighth and final Harry Potter movie.

In the first piece Harry introducing his Snowy Owl, Hewdig, to the Owlry at Hogwarts.


In this second piece Harry defending Ron and Hermione from Dementors with the use of his Patronus charm.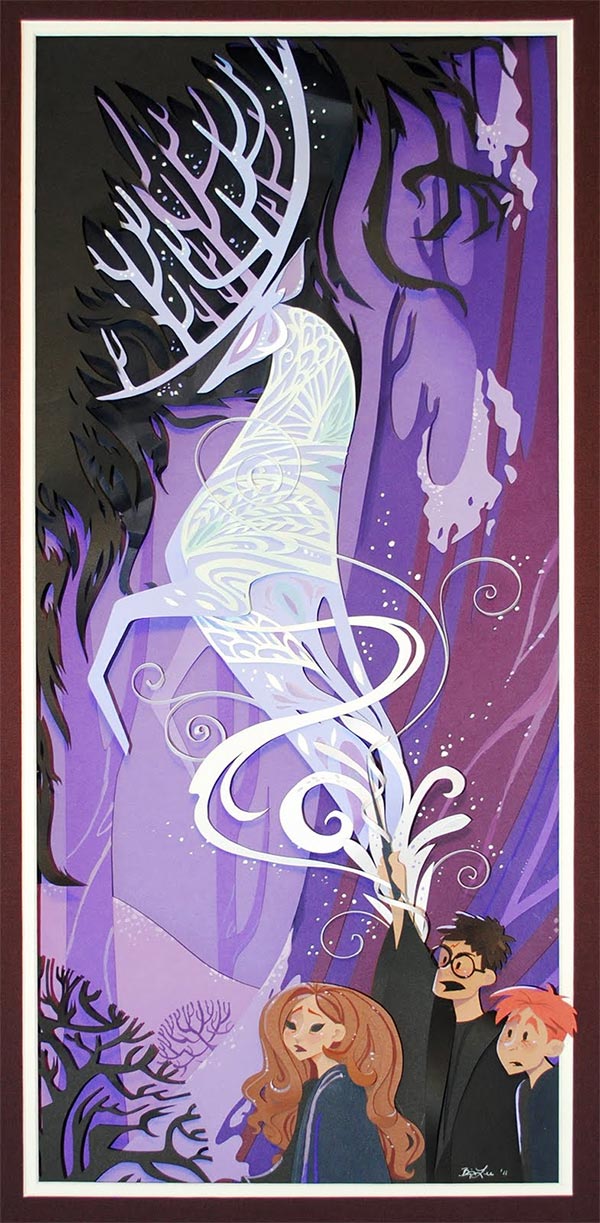 More Stuff For Your Inspiration:
Related posts