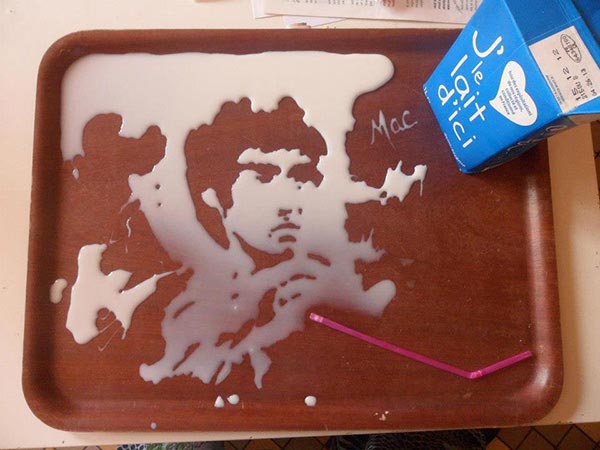 Selt-taught freelance artist Vivi Mac has created a series of incredible portraits emerge from spilled liquids. Without having any format art training she creates extremely detailed images out of anything including barbecue sauce, chocolate milk, caramel sauce, crushed ice and salt and even rum.
The beauty of her amazing liquid portraits emerges when she pay extra attention to the negative spaces. She has created portraits of famous celebrities like Barack Obama, Bruce Lee, Gandhi and more.
Mona Lisa Portrait – Barbecue Sauce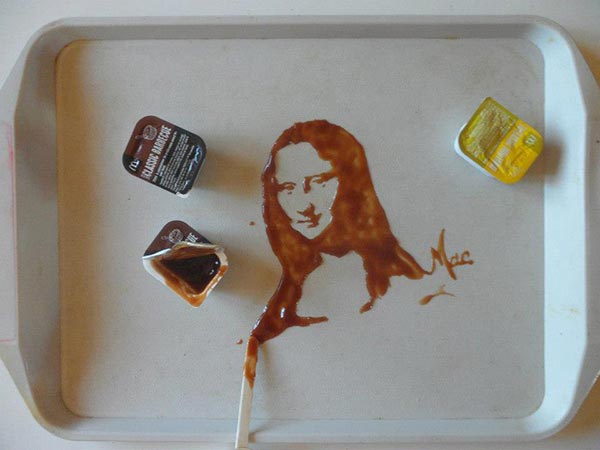 Gandhi Portrait – Chocolate Milk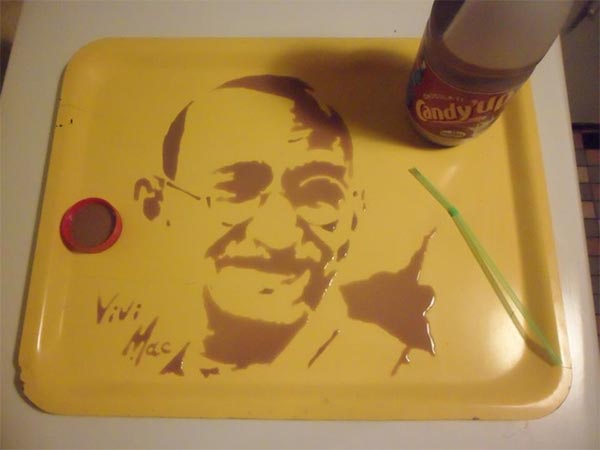 Michael Jackson Portrait – Milk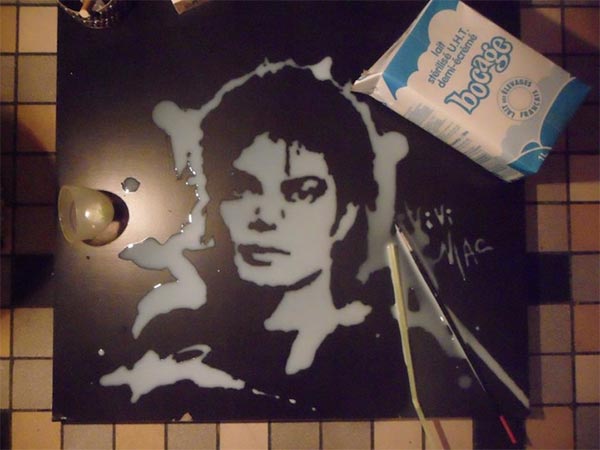 Barack Obama Portrait – Sugarcane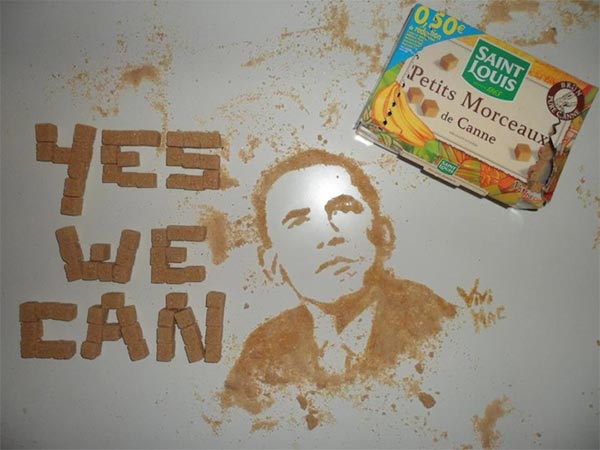 Captain Jack Sparrow Portrait – Milk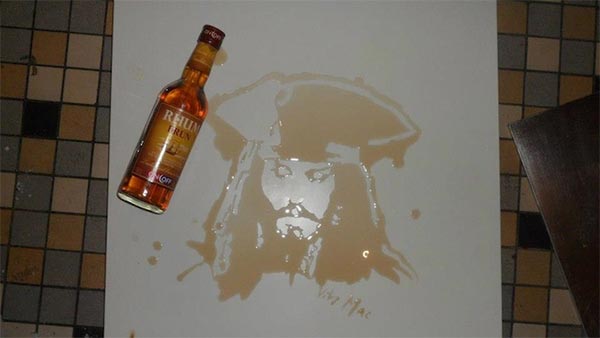 Nelson Mandela Portrait – Milk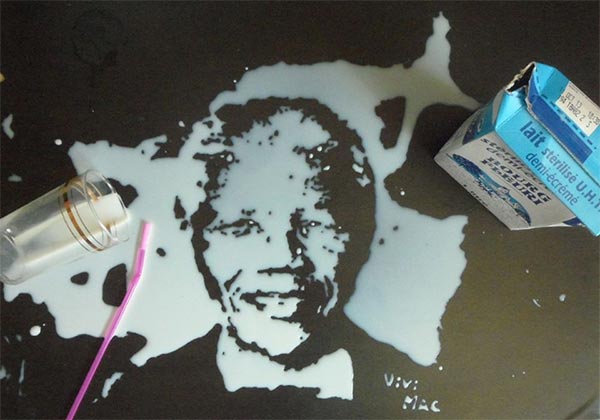 Yoda Portrait – Chewing Gum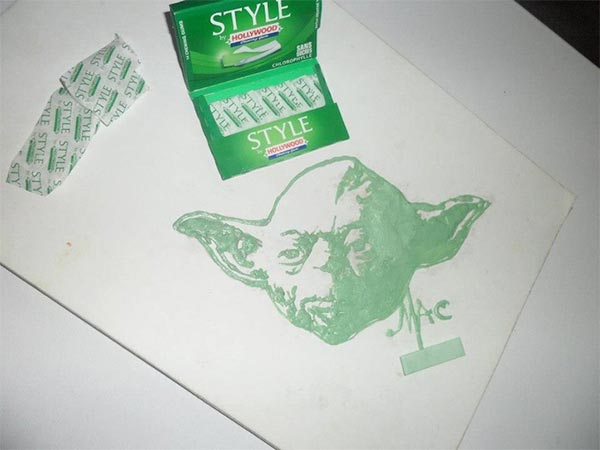 Martin Luther King, Jr. Portrait – Coffee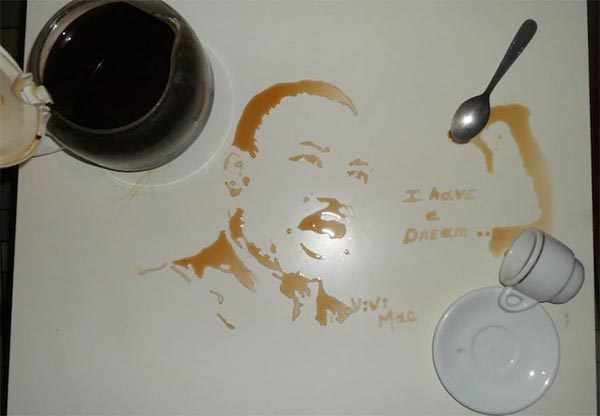 Pope Portrait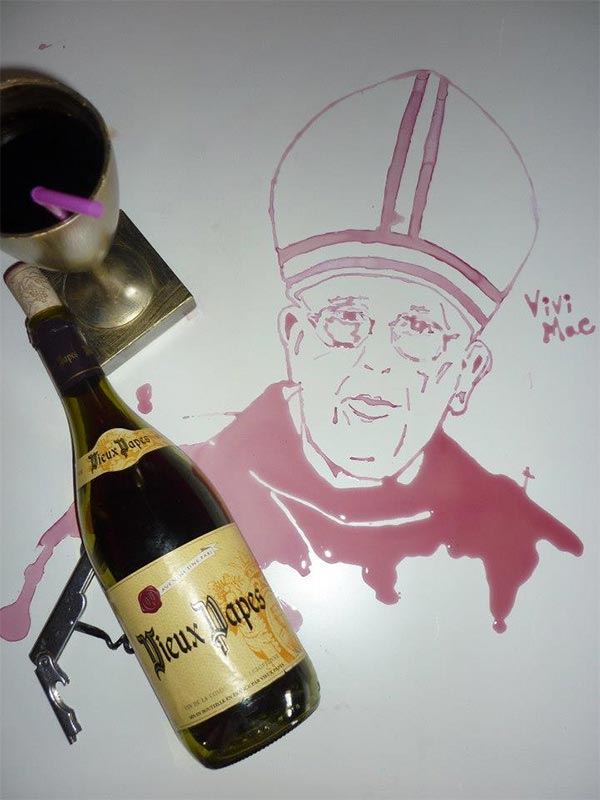 ~ via: designtaxi
More Stuff For Your Inspiration:
Related posts Instagram
Instagram did not return a 200.