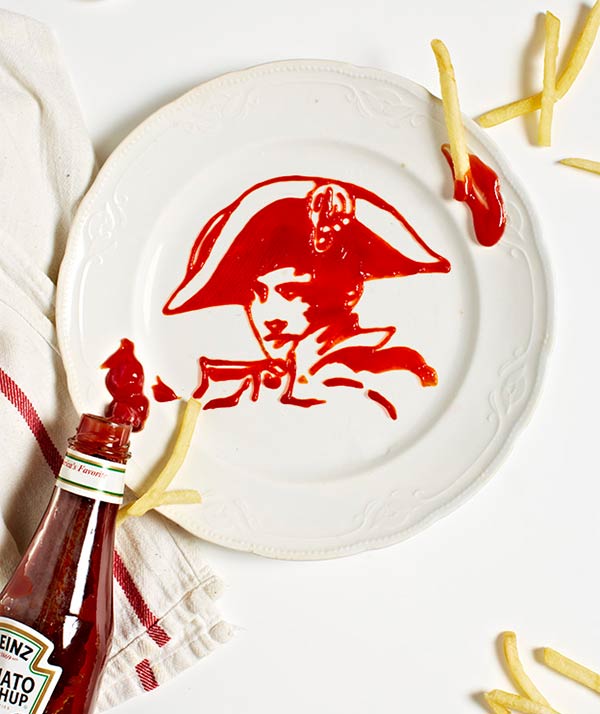 New Zealand-based artist Henry Hargreaves created this Napoleon portrait with Ketchup for Du Jour Magazine who wanted an image for a story about french cuisine making a comeback in the US and Brooklyn.
Henry Hargreaves recently created an amazing series of world maps made out of real food for each country they are known for.
More Stuff For Your Inspiration:
Related posts Instagram
Instagram did not return a 200.